It can get quite uncomfortable feeding your baby without the best breast feeding pillow even if you're in your own house, even there it can be uncomfortable without a solid nursing pillow. Breastfeeding pillows help and that is why we bring you 10 best nursing pillows so it feels comfortable feeding your baby!
What to look for in a good breastfeeding pillow?
Obviously comfort. when shopping for a nursing pillow, it needs to feel good and comfortable when you use it, there is no point in using a pillow that feels bad. Another thing to consider is that it's better to have a pillow with two sides, one soft, one tough, this gives you diversity when you want to mix things up.
1. Boppy Best Latch Nursing Pillow – best breast feeding pillow
Start breastfeeding with this double sided pillow, soft and firm side can make it super easy to feed your baby by picking the right side. Love the fact you can use both sides of this breastfeeding pillow and it's a great model to kick this list of, try it and let us know how you feel.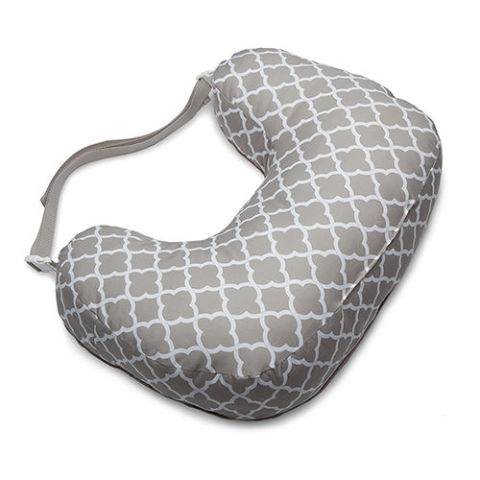 2. Dana's Hen Nursing Pillow by La Millou
A great nursing pillow when outside? This nursing pillow or breast feeding pillow if your will, will bring the smiles on people's faces right away, not only will your baby love it because of the childish design but also people who will see it around you, and of course this breastfeeding pillow is super comfortable!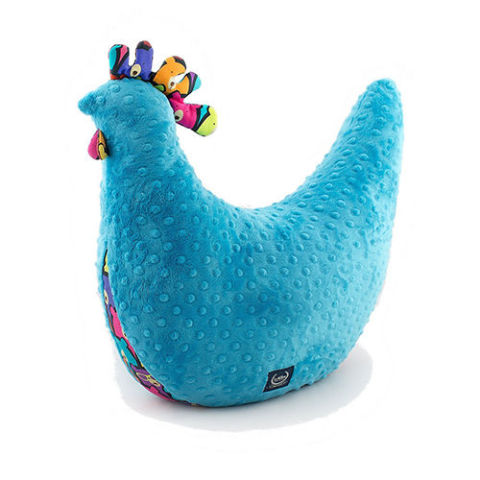 3. Comfort & Harmony Mombo Nursing Pillow & Infant Positioner
Breastfeeding can seem quite time consuming so the least you can do is have a handy nursing pillow which will make it a lot easier. If you're looking for the best breastfeeding pillows this is definitely a model you need to check out, simple but very comfy.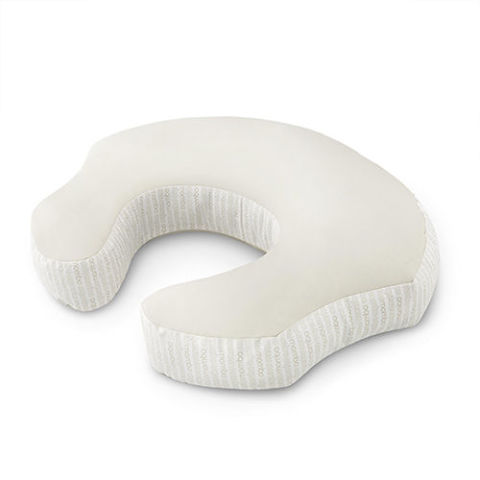 4. Twin Z Nursing Pillow
You got twins? This is a great nursing pillow for them as well as you. It will make your life a lot easier and make the impossible, possible after all. Forget about nursing your babies one at a time, if you have twins, you need a good twin nursing pillow and this model will get the job done every time!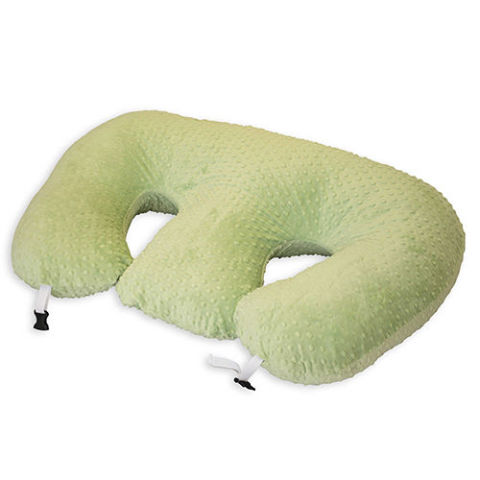 5. Keep Calm and Nurse On Pillow
This trendy nursing pillow is hilarious and a great pick for those who own a 'special' spot in the house just for breastfeeding! Probably not the best pick if you know you will breastfeed mostly outside, but if you want something cute and unique for the home, this will be a great choice.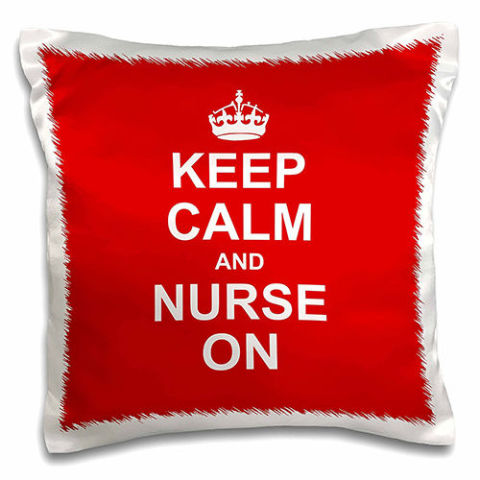 6. Ergobaby Natural Curve Nursing Pillow
Say goodbye to 'sore nipples' and back pain with this great nursing pillow which positions your baby and you tummy-to-tummy. Adorable! Placing your baby this way will surely be much more comfortable and you will feel the difference right away, give it a go and see what happens.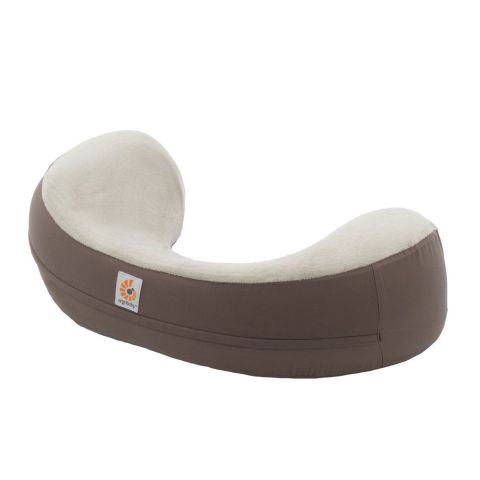 7. Leachco Cuddle-U Nursing Pillow
This nursing pillow is not only a nursing pillow – it is also a post-meal lounger for your baby! The unique style and shape of this pillow will give you two options in one product, you will love feeding your baby on this pillow and after he or she is done, you can carefully place them on this comfy pillow so in fact you get a two for one deal with this model, worth checking out.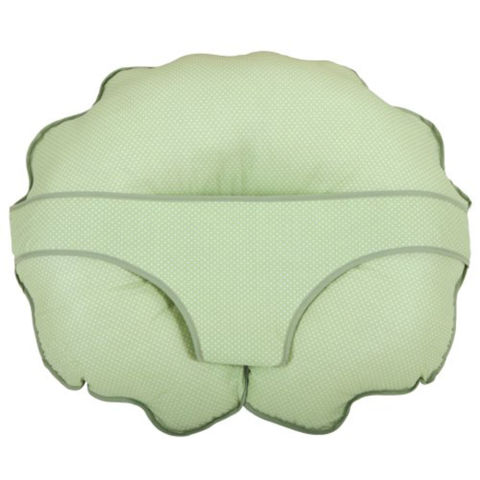 8. Boppy Bare Naked Nursing Pillow
You can make it all very simple with this nursing pillow which is super stylish and does its job perfectly fine. It might look simple and not very luxurious, but don't be fooled, the brand Boppy is very popular among mothers and is known to be a great choice for those who know that style and design is not the most important thing when it comes to practice, and this breastfeeding pillow will get the job done every time.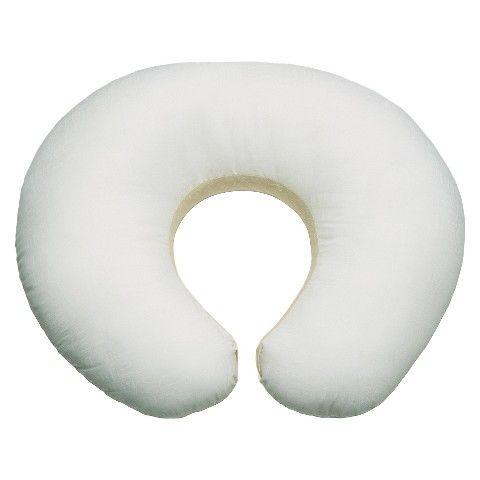 9. My Brest Friend Inflatable Travel Nursing Pillow
Easily stored, this travel nursing pillow is a top pick for those who are often away from the house. Inflatable nursing pillow, what else do you need?! It will also work just fine in your home, so don't think you only need this if you travel a lot, the nursing pillow will help you feed your baby whenever you are.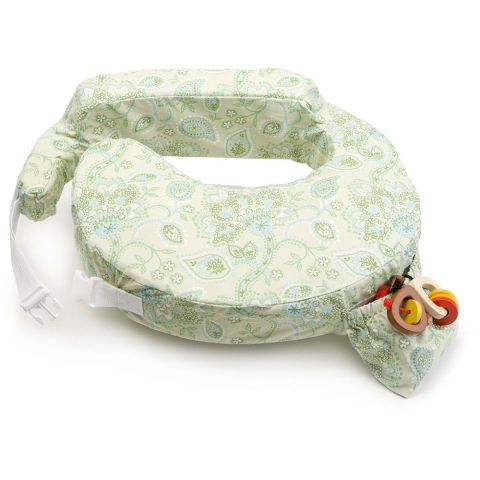 10. My Brest Friend Original Nursing Pillow
A great adjustable nursing pillow which is designed to go around your torso and make breastfeeding a lot easier than usually. Now you can eat and nurse, all at the same time because of the attachable pocket for your bottle, yes! Now i can drink or eat while i breastfeed, finally someone thought about this and made my life a little bit better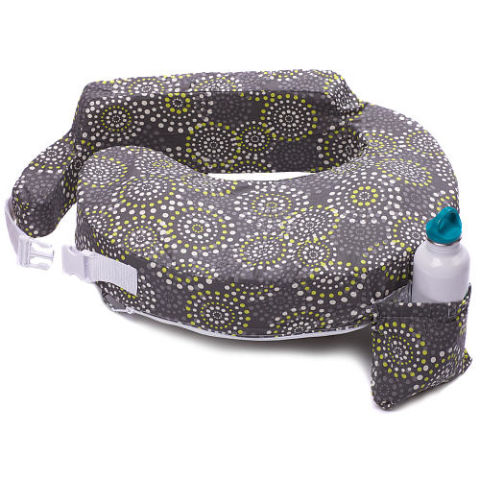 11. Harmony Mombo Pillow, comfort and style
With this model you get two sides, one side is tough for the moms who love hard nursing pillows, and the other side which is a lot softer for girls who love cushions. This best breast feeding pillow can also be used as a supporting item for your baby when he tries to sit for the first time, great choice for sure!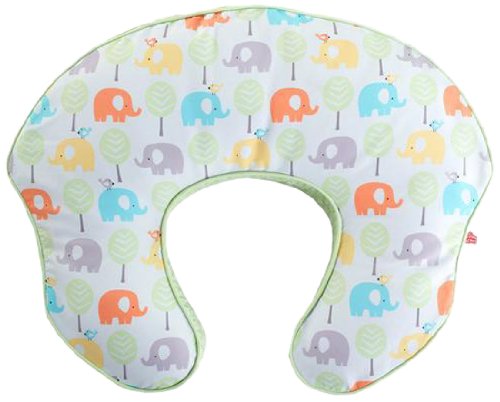 Comments
comments