Getting that perfect beach bod is everyone's dream, and to get there you need great gear like one of these awesome shaker bottles. But managing a demanding workout routine can often be a nightmare. Well, as every fitness mantra will tell you – little things do make a difference. And These best shaker bottles for example, are an important part of it. Toss your favorite workout supplements in one of these to enjoy a perfectly mixed protein shake every morning.
What to know before buying one of these best shaker bottles?
There are a few things to consider before getting a good shaker bottle, the shape of it, the depth and even the overall size is important. Some bottles are harder to clean, some are very simple to pull apart. Whatever you like or dislike, it's important you realize that every bottle is different, and you should check it out carefully before committing.
1. Contigo Shake & Go Fit Shaker Bottle – best shaker bottles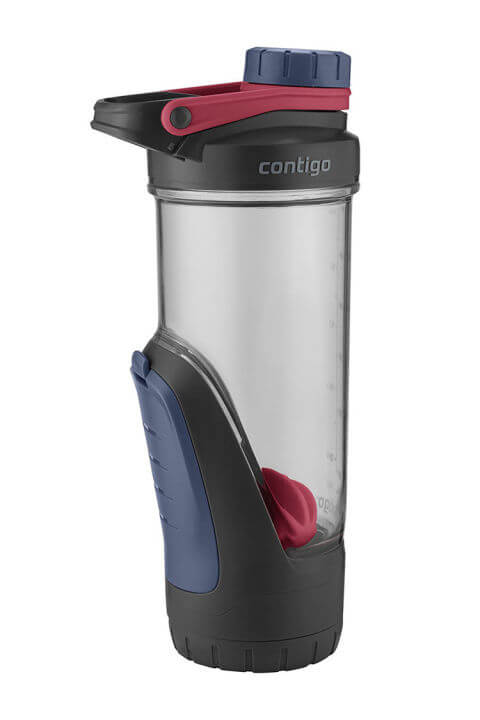 This shaker bottle tops our list because it gets right down to business. Its rounded bottom ensures that you don't have to swallow unmixed clumps of protein powder before your morning run. It also keeps your gym bag or locker spill-free, and we found the little built-in storage compartment a particularly nice touch!
2. Blender Bottle Combo Pack Shaker Bottle
This one is for the pros, though owning one of these Blender Bottle combo packs will get you feeling like a pro in no time!
The setup features multiple stackable jars with different storage capacities to help you carry everything from protein powders to gym treats in one convenient package. BPA-free and dishwasher safe, it also checks all our boxes in terms of build quality.
3. Grenade Shaker With Protein Compartment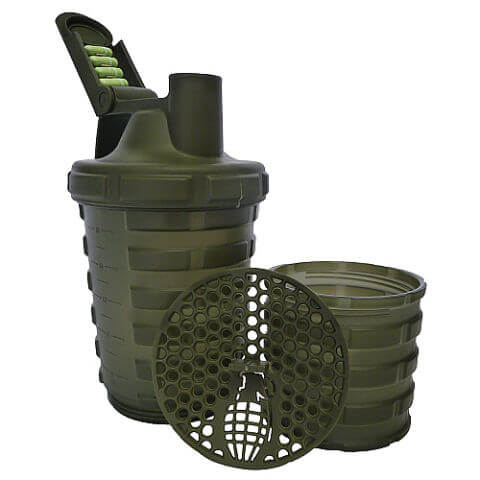 Tackle those fitness goals head-on, armed with this Grenade shaker bottle. An eye-catching design isn't all that there is to this product. It also comes with a with a storage capsule for your protein powders, and a heavy-duty build that will last you for years. Plus, we give it extra points for always standing out from the usual crowd of drink bottles at the gym! Definitely one of the best shaker bottles on this list
4. Umoro 3-in-1 BPA Free Shaker Bottle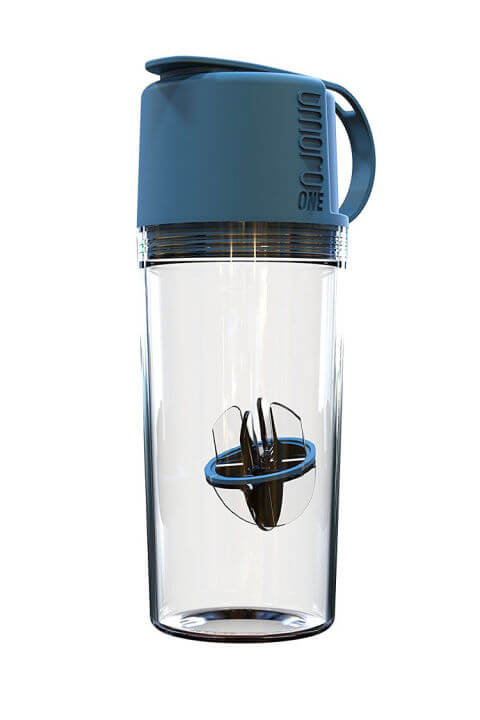 Our next pick sports an ultra-convenient design, with a dedicated upper unit for storing dry powders, and a transparent mixing area to let you judge the consistency of your protein shake. We love its simple mixing mechanism (just shake to release the powers into the liquid base below), and its minimal good looks that let it pass as a standard issue water bottle as well.
5. GSI Maxi2Go Spider Bottle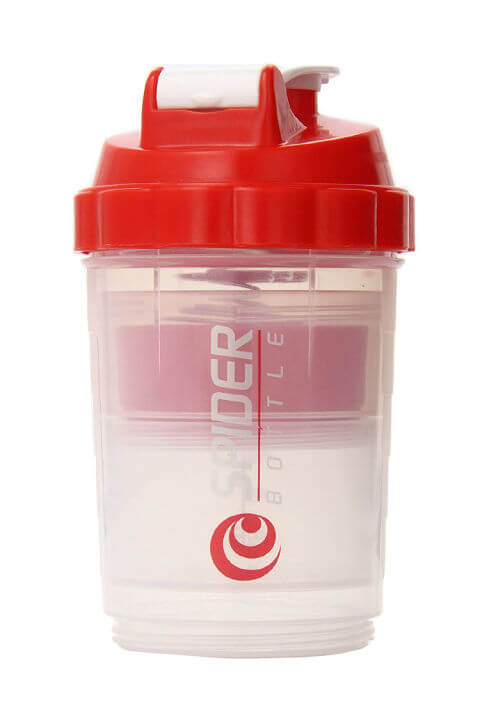 Up next, a shaker bottle that understands the importance of a perfectly mixed protein shake! We're floored by its simple but ingenious mixing mechanism. Its patented spiral whisk is set into motion by downward movements, rotating until the contents of the bottle are thoroughly mixed.
6. Hydra Cup Shaker Bottle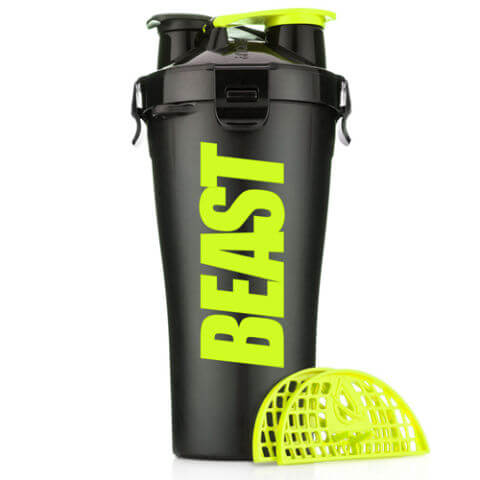 If you're the kind of weight watcher who likes to keep things simple, this shaker bottle could be a good fit for you. Its straightforward mesh-top lid design does a decent job of mixing your drink, while its lively messages give you your daily dose of motivation!
7. Gabor Fitness PRO Sports OCTO Mixer Shaker Bottle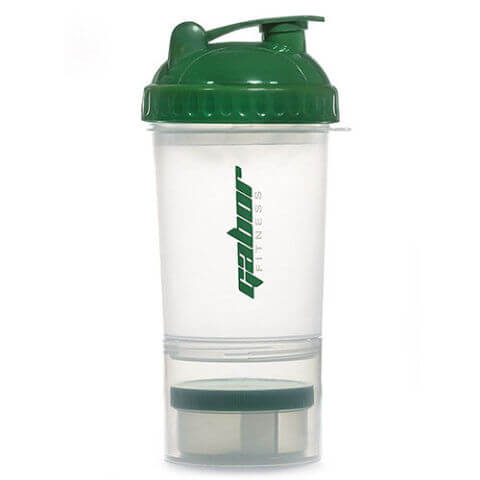 Have a meticulously planned regimen of proteins and supplements? Let this Gabor Fitness shaker bottle manage it for you. Comes with a protein powder compartment, a mixing compartment, and a separate trifurcated section for vitamins and pills.
8. Blender Bottle 20-Ounce Sport Mixer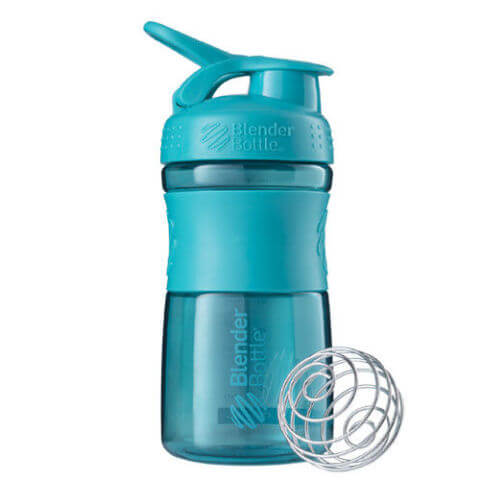 A compact shaker bottle optimized for on-the-go fitness, this Blender Bottle product lets you carry your protein fix around wherever you go. We especially like the easy-carry loop on its lid, as well as the fact that it comes in more than 20 different colors!
9. Fit & Fresh Jaxx Glass Shaker Bottle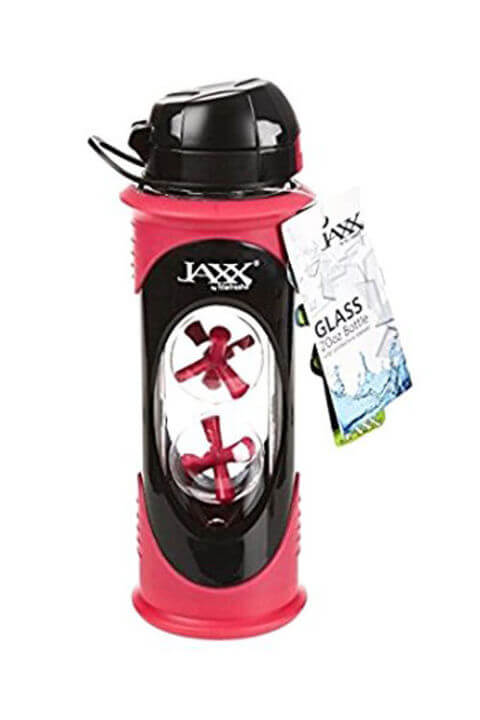 Why settle for a plastic shaker bottle, when you can get a glass variant for the same price? Something about glass being breakable, did you say? Well, we haven't included this Fit & Fresh product in our list for no reason. A rubber-and-plastic padding protects this glass shaker bottle from rough use and accidental falls.
10. Cyclone Cup 20-Ounce Shaker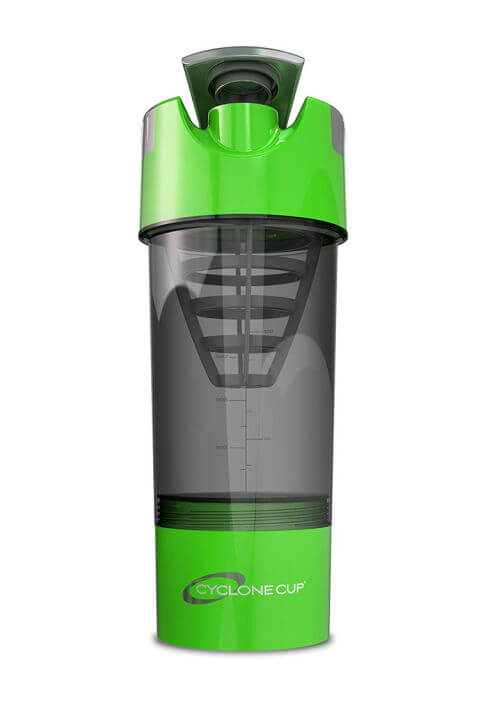 Next up on our list is a product that scores full marks on functionality, durability, and style. This Cyclone Cup shaker gets you 20 ounces of perfectly mixed protein shake – no matter how thick you make yours. BPA-free and leak-proof for added measure, it also dismantles into separate components for easy cleaning.
11. Blender Bottle Prostack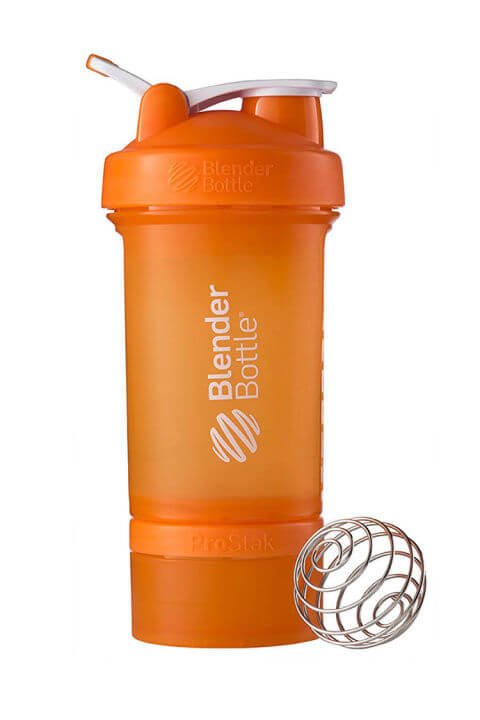 Available in a range of cheerful colors, the Blender Bottle Prostack sports an intelligent design, with a separate bottom compartment for dry powders. Carry it with you to the gym, and whip up a protein shake whenever you please!
12. SmartShake Slim Shaker Cup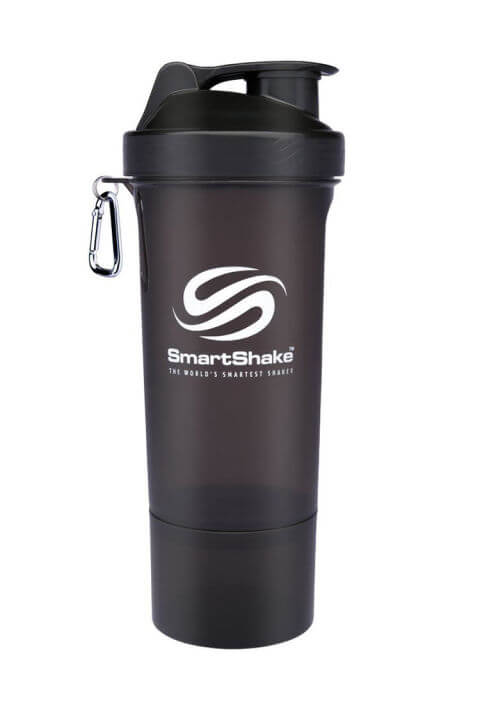 This shaker bottle isn't just about sleek good looks, though they play their part in winning us over! Designed for convenience, it features a snap-on strainer for on-demand mixing. As an added plus, an attached carabiner lets you clip the bottle to your gym bag.
13. Rubbermaid Shaker Bottle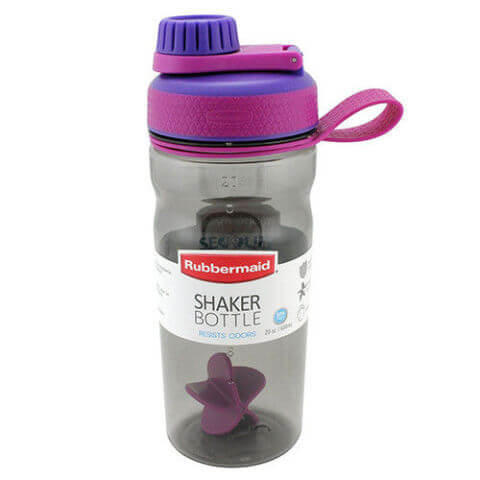 Getting started on your very first fitness regimen? This Rubbermaid shaker bottle will keep you company. We love its simple and cheerful design, and its twist-lock seal that prevents even amateurs from spilling their shakes while on the move.
Comments
comments