Wait, what? Can a pair of socks change the way you work out? Well, here's the thing – happy feet will help you go that extra mile and fast-track your journey to better shape. And good workout socks will keep your feet happy. Go pro with your fitness goals this time around, and pick up a pair of stylish, high-performance best workout socks. We have as many as 15 recommendations for you!
1. Brooks Running Ravenna Double Tab – best workout socks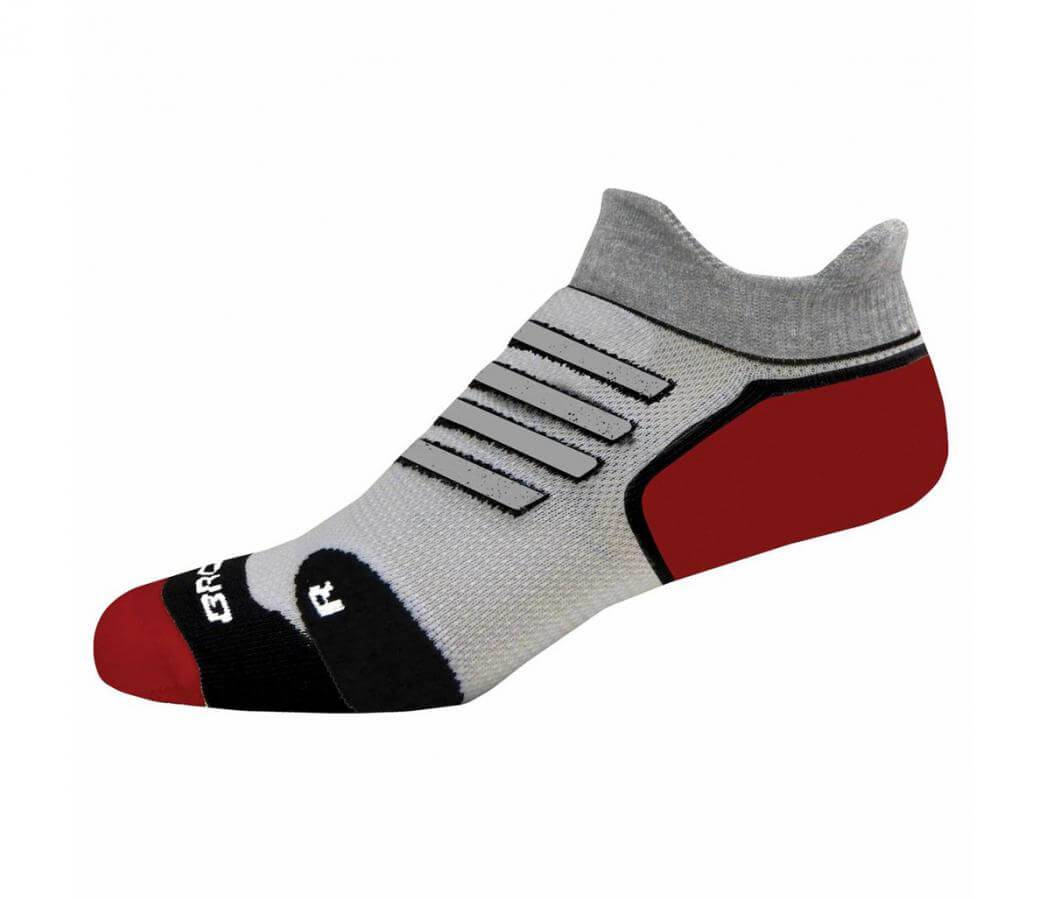 This seemingly basic pair of socks makes it to the top of our list on account of its thoughtful design and pocket-friendly price tag. These low-cut Brooks Running socks come with additional cushioning along the heels and toes, along with compression at the arch. A mesh-lined upper face maintains airflow, and a dedicated tab around the ankle ensures a secure but comfy fit. Props for the moisture wicking material as well!
2. Balega Blister Resist Quarter Socks – great workout socks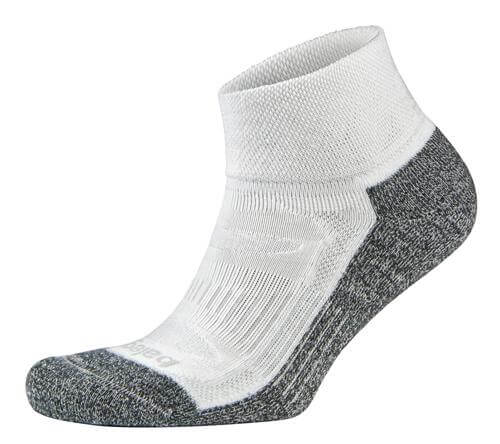 We hate blisters like the next runner, so we embarked on a full-blown mission to find a pair of workout socks that support blister-free feet. These Balega quarter socks are as near perfect as one can hope for. Tailored in a blend of wool and a signature moisture wicking material, these socks keep sweat and blisters at bay while you run, cycle or take a hike.
3. Bombas Striped Quarters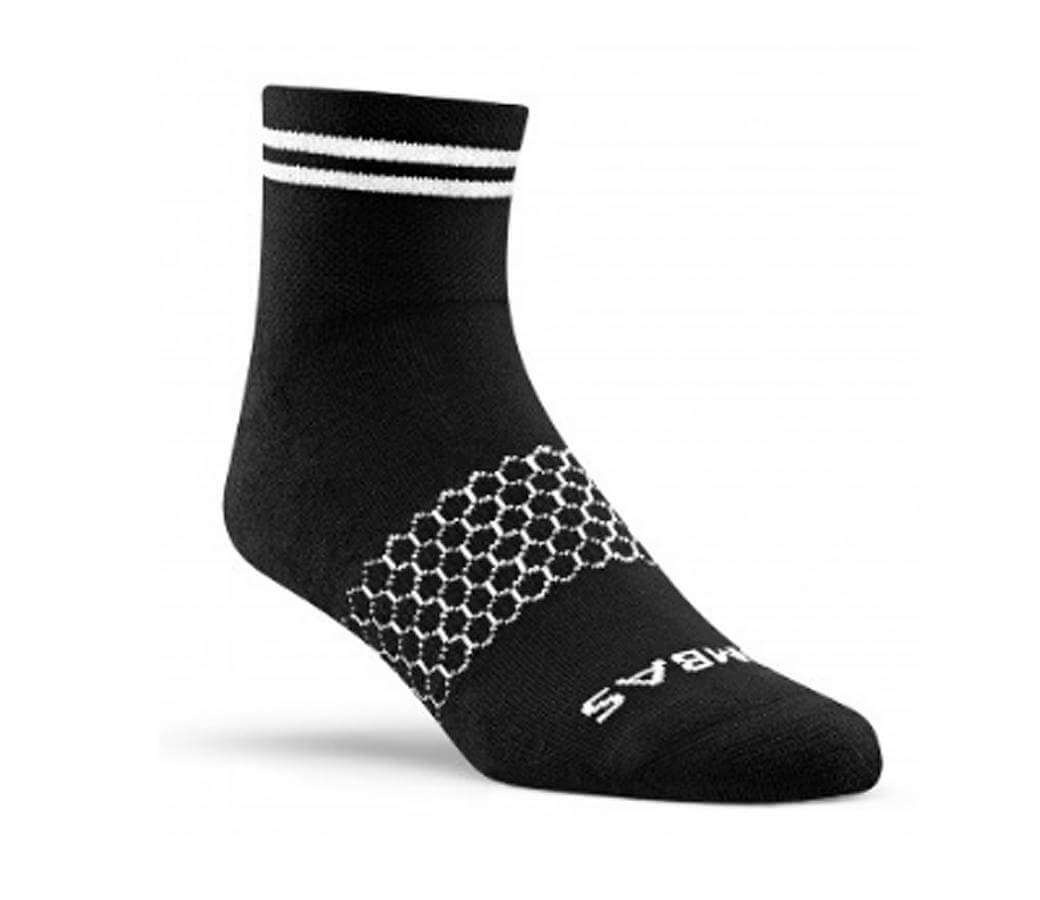 Continuing our search for a good pair of blister-resistant workout socks, we found this stylish pair from Bombas. And it floored us with a host of other features such as its odor-proof material and its sporty yet classy ebony-and-ivory look. Plus, these socks come at a bargain price, a percentage of which also goes to charity. Pretty neat!
4. Falke Achilles Men Compression Socks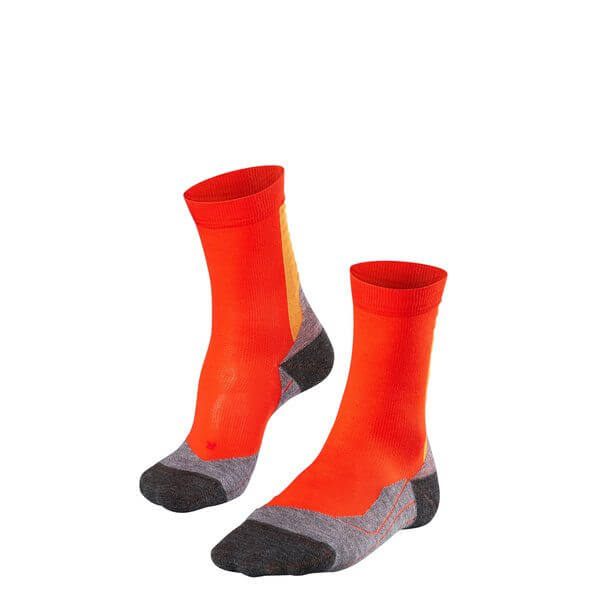 Recovering from a foot injury? Get back on the fitness train in quick time with these compression socks, designed for pain-free workout sessions. They'll support your Achilles heel (quite literally) and encourage blood circulation in the entire foot. We particularly recommend this Falke product for diehard runners who can't stay on the bench for too long.
5. Feetures! Elite Light Cushion No Show Tab Socks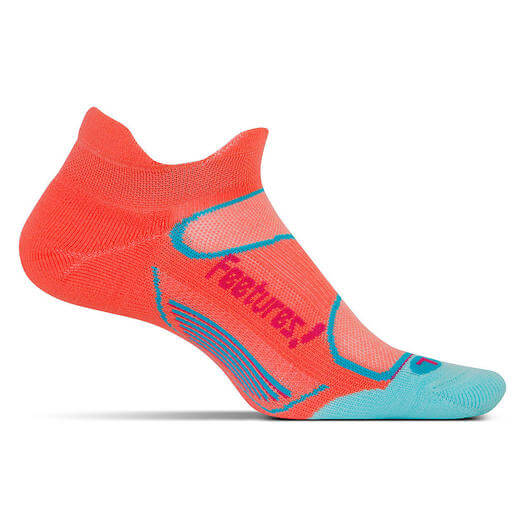 These Feetures! socks are tailor-made for breezy running sessions. Given their foot-specific, blister-free design, targeted compression and moisture wicking fabric, there's a lot to like about these stylish socks. But our favorite feature is the absence of a toe seam – so none of the usual annoyance of landing on a seam while you run!
6. Lululemon Secret Socks – one of the best workout socks on this list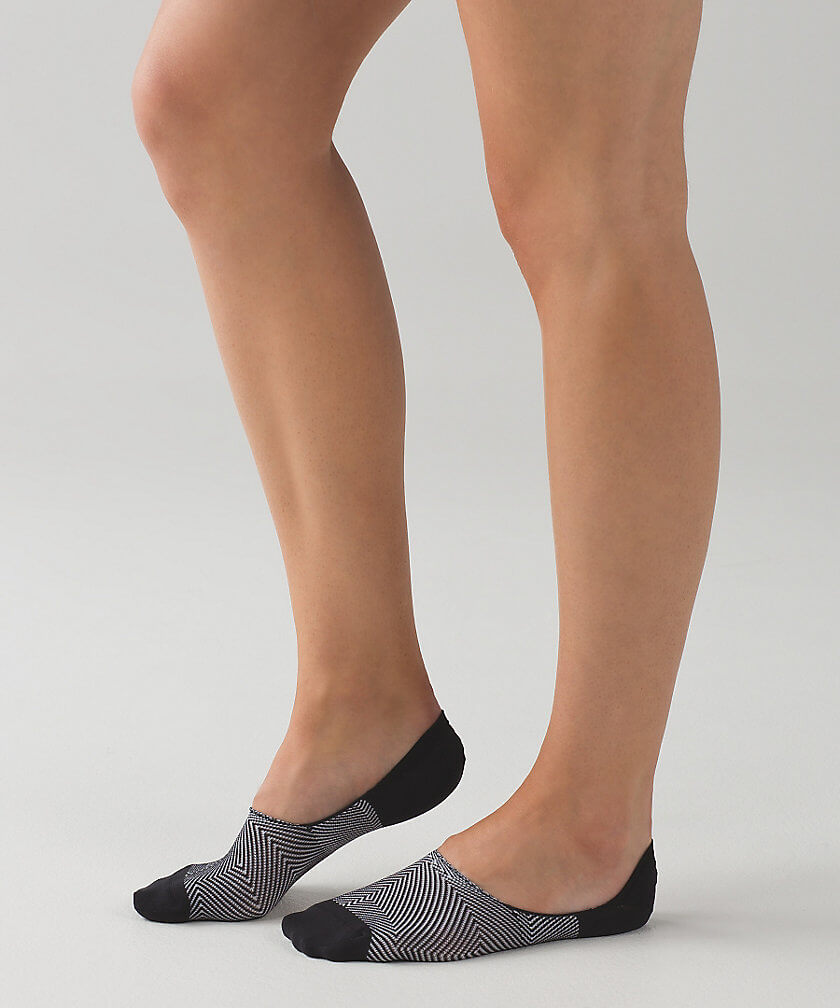 Sweating it out at the gym isn't the only way to get in shape, and Lululemon knows that! These 'secret' socks will keep you company during yoga practice, a ballet class, or anything you do by way of exercise that needs balance. We just love the convenience of the slip-resistant bottom surface, and the ultra-minimal tailoring that keeps the socks light, unobtrusive and comfy.
7. Stance Railway LW Tab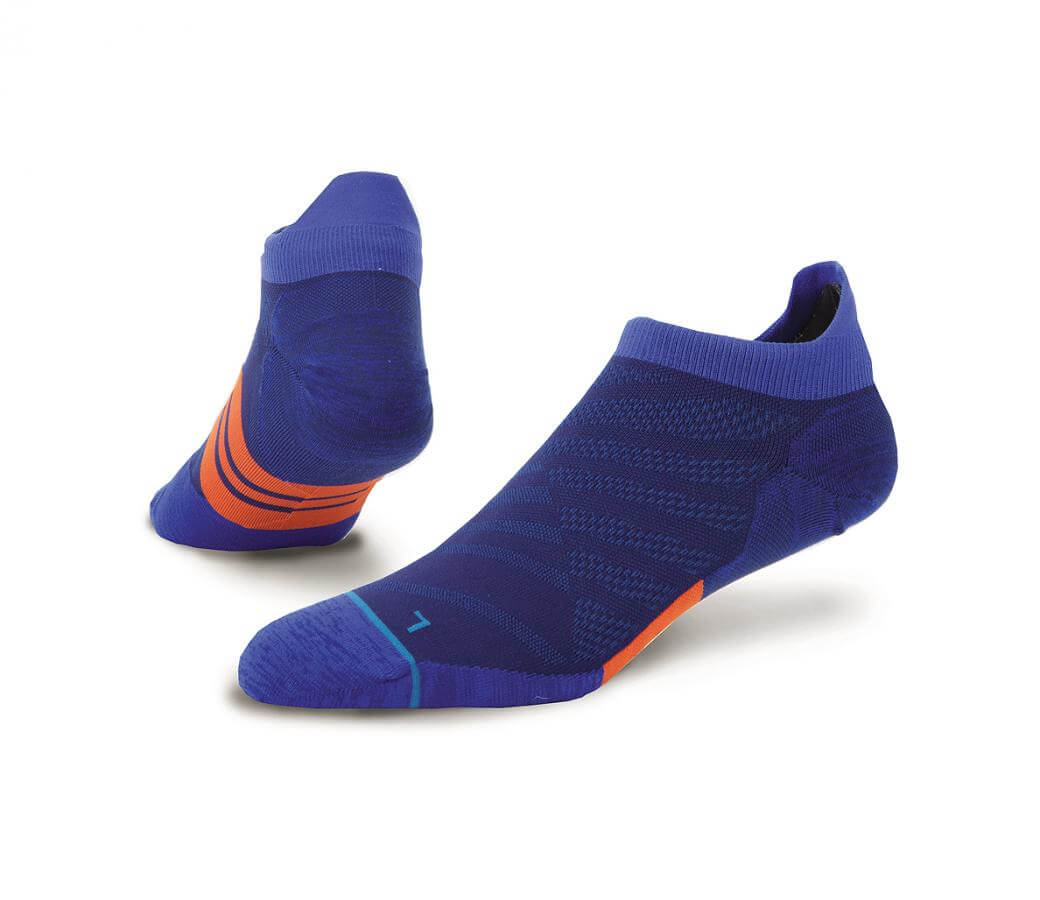 Up next is a nice all-round pair of workout socks, with a price point that doesn't hurt. What we like best about this Stance product (besides the snazzy design) is its supportive 'reinforcement' for the heel and toes. The ventilation and moisture wicking ability is pretty good too.
8. Icebreaker Women's Multisport Cushion Lite Micro Socks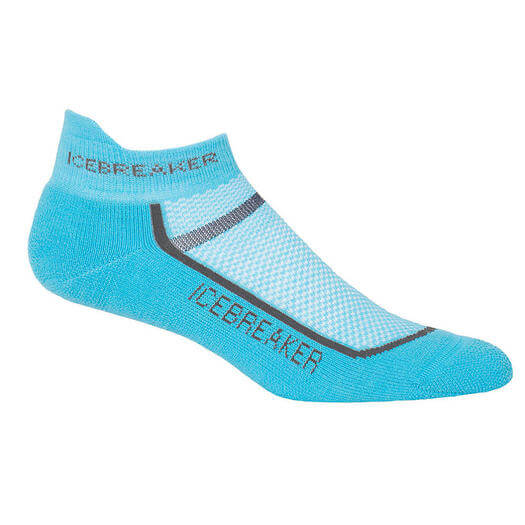 Prepping for a marathon? Get these light and comfortable Icebreaker socks, especially designed to prevent sweat from hampering your running routine. Tailored in a blend of merino wool and nylon, these socks have excellent moisture wicking and temperature regulating abilities, along with great arch and Achilles support for long races.
9. 2XU X Performance Run Sock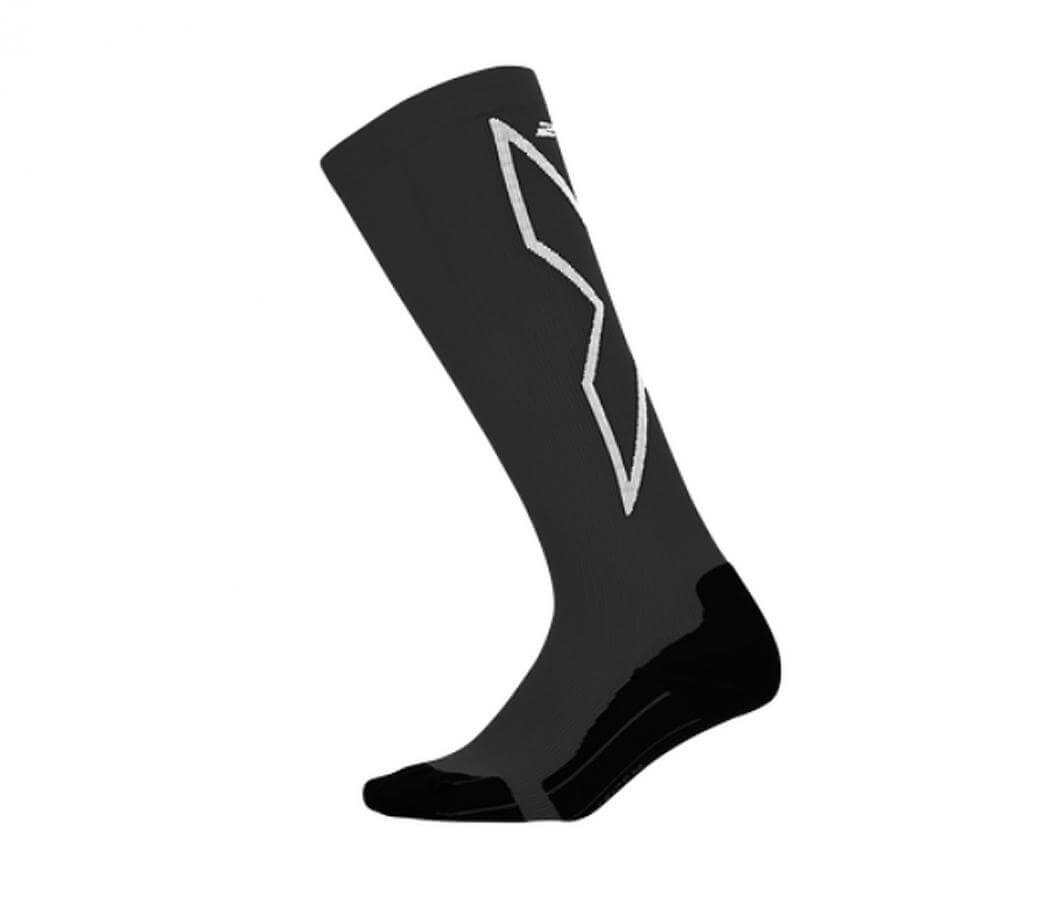 This one's for the serious runners. Sporting strategically placed compression panels for optimal blood circulation and minimal fatigue, this 2XU product also has a breathable design and moisture wicking properties. Plus, given its sun protection rating (UPF50+) and antibacterial material, we'd say you get what you pay for.
10. Rapha Aerodynamic Cycling Socks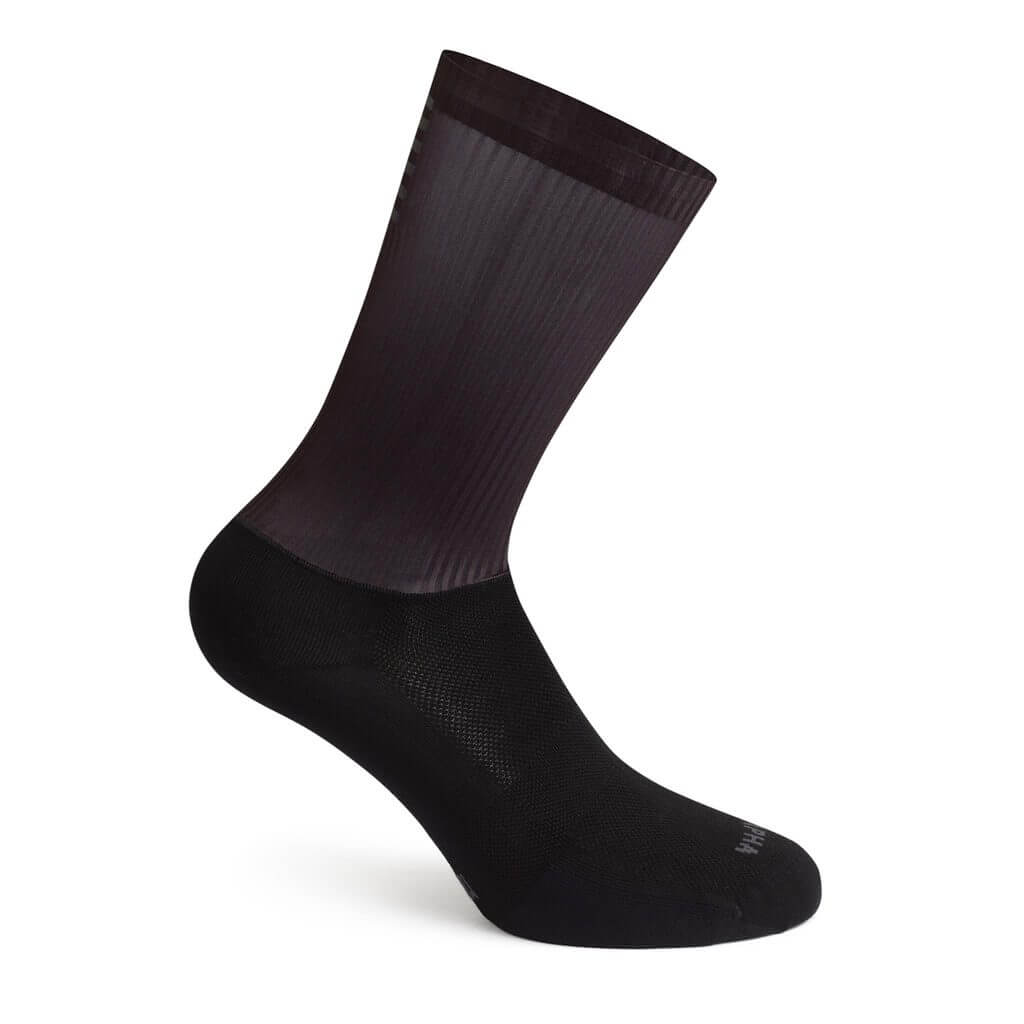 Do the vertical stripes on these cycling socks really speed you up? We aren't all too sure, but we can definitely vouch for the comfortable design of this Rapha product. With highly effective sweat wicking, a light and stretchy build, and an antibacterial treatment, these make for a great pair of workout socks, whether you're on a cycle or off it.
11. Thorlo XCCU Experia Multi-Activity Socks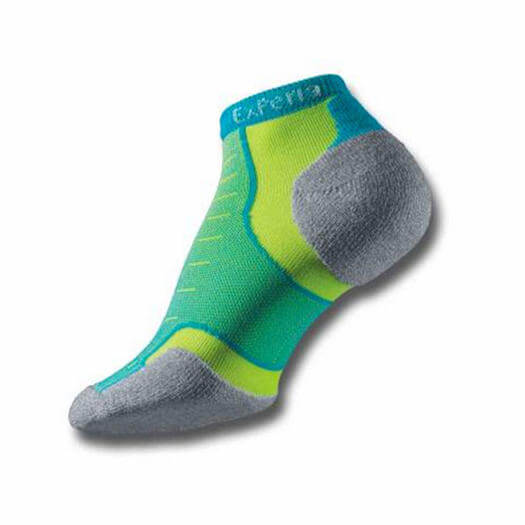 The best kinds of workout socks will never come in the way of a morning run, an extended gym session, a hike, or a game of your choice. This Thorlo product checked all of our boxes. Its thoughtful design includes sculpted padding for impact absorption and blister prevention, along with 'cooling fibers' to wick sweat and keep your feet dry. All this while remaining wonderfully light and comfortable!
12. Nike Elite Cushion Quarter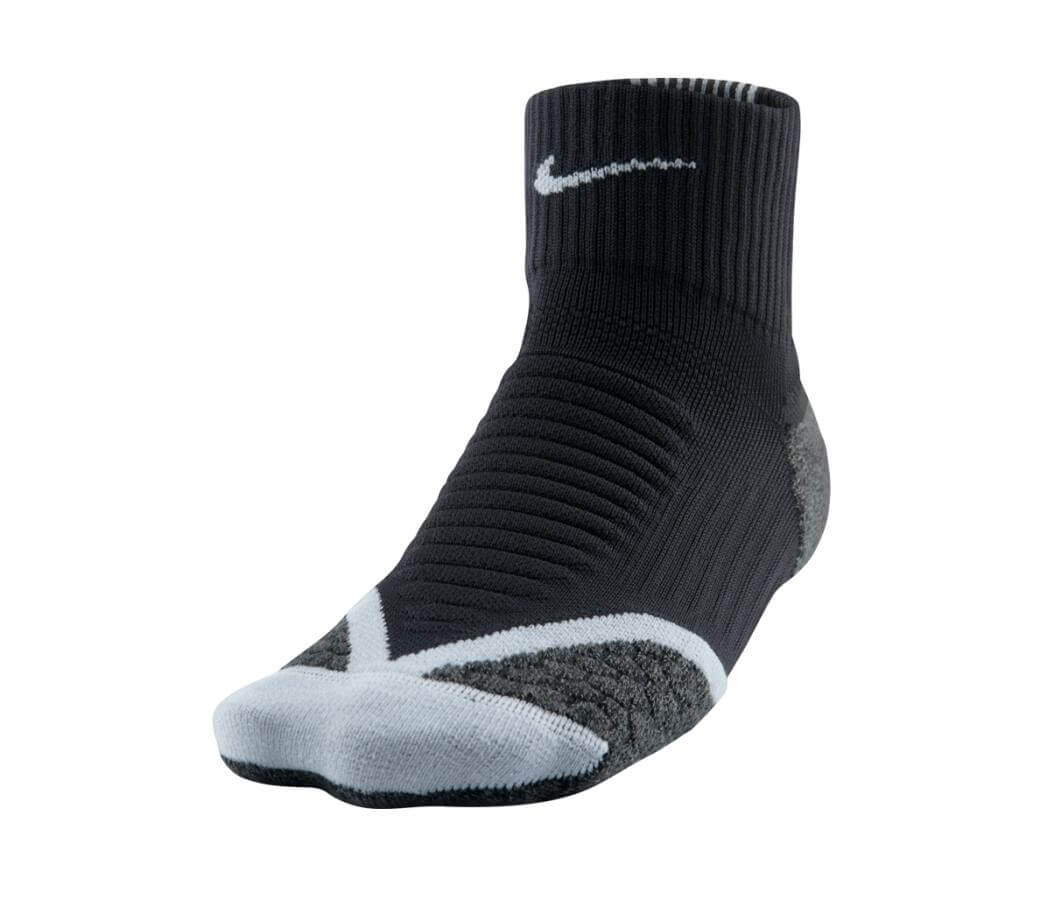 Optimized to partner you on any variety of fitness regimen, these Nike socks feature some of the best sweat wicking abilities we've come across yet. The combination of nylon fabric and mesh ventilation quickly draws sweat out for evaporation. Plus, with their strategic cushioning and slip-resistance, these socks serve you well whether you're going for a run or practicing yoga at home.
13. Smartwool Women's PhD Run Light Elite Micro Socks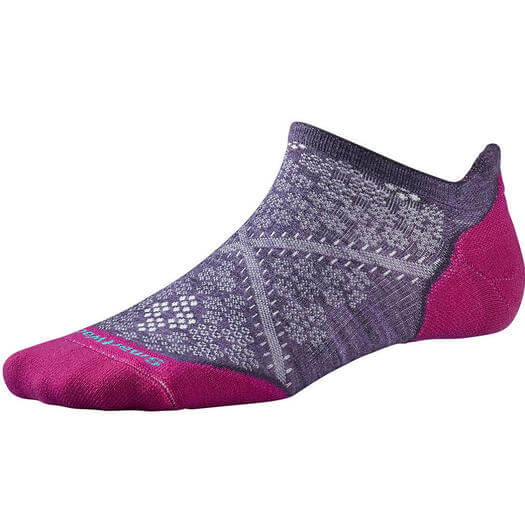 The most minimally designed pair of socks on our list, this Smartwool product is probably the best workout socks because of the fact that cushioned where it counts, remaining light and breathable elsewhere. Wear these and slip into the snuggest of your sneakers without any discomfort. What we also love about these socks is how they can double up as everyday-wear around the house as well.
14. Asics Nimbus Single Tab Running Socks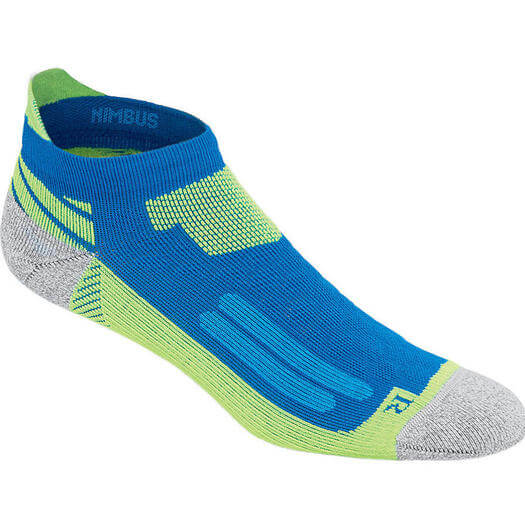 We didn't really think socks were 'engineered' till we came across this Asics product. Its anti-friction design means no more chafed feet, and its strategically placed mesh panels optimize ventilation. Plus, it has a really convenient bit of padding on the upper surface, just where you tie your shoe laces.
15. Darn Tough 1/4 Sock Light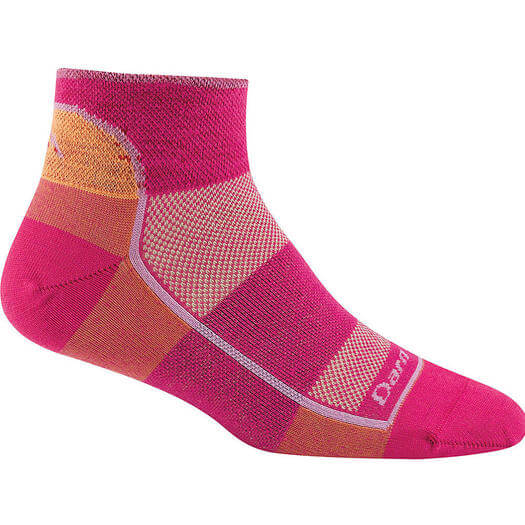 We'll close our list with an ultra-durable pair of workout socks. It's amazing how simple but efficient this Darn Tough product is. Doesn't slip, doesn't bunch up, and doesn't give you blisters. A slight rise keeps your sneakers mud-free during a rainy run. A merino wool body provides excellent temperature regulation and odor resistance. And the tailoring is top-notch, with a near-seamless look and a durable fine-gauge knitting – which is guaranteed for life, by the way!
So which of these best workout socks will you be crushing your fitness goals with?
Comments
comments