Babies bring oodles of happiness, and hours of laundry every week! Don't let your little one's dirty clothes bog you down. Check out these cool baby laundry hampers that'll simplify your laundry routine, brighten up your baby's room, and more.
1. Home Decorators White Elephant Hamper – best baby laundry hampers 
Nobody likes wash days, but a cheerful laundry hamper can certainly make things look up a little. Which is what the Home Decorators White Elephant hamper sets out to do. We love its cute elephant shaped design, its quality of workmanship, and the fact that it comes in 3 sizes. Plus, you can always change it to a toy storage unit the next time you redecorate.
2. 3 Sprouts Laundry Hamper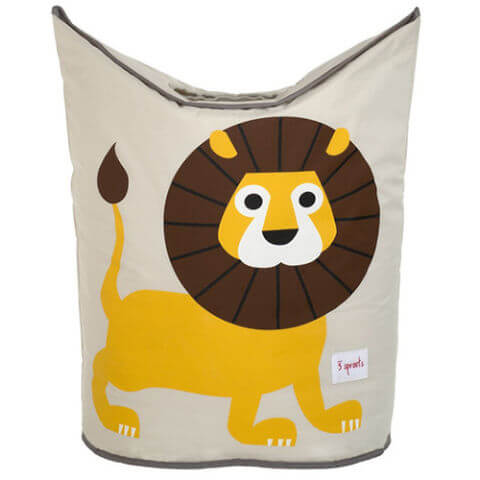 No mom is a stranger to the sheer volumes of dirty laundry our little bundles of joy can churn out in a week. This 3 Sprouts laundry hamper offers a solution. Deep enough to store a week's worth of dirty laundry, it works around your wash schedule. We also like how thoughtfully this hamper is designed, with fold-up handles to help you carry it to the machine
3. JJ Cole Collections Slate Heather Hamper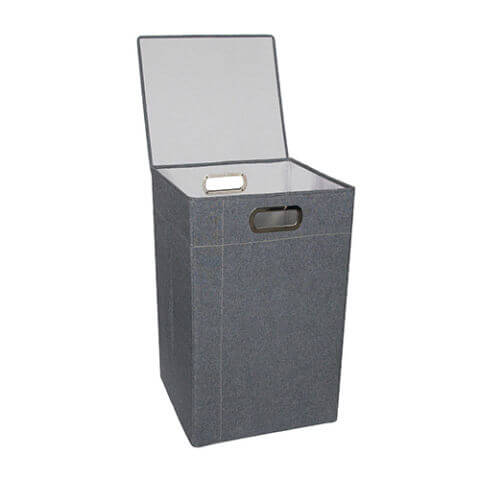 Sometimes, simple and sustainable solutions are the best. This laundry hamper by JJ Cole ensures that you don't have to go shopping for a new one for a very long time. We recommend this product for its versatility. With its simple lines and its cool grey palette, it'll quietly settle into your baby's nursery, and stay put for years to come.
4. Petit Pehr Noah's Ark Hamper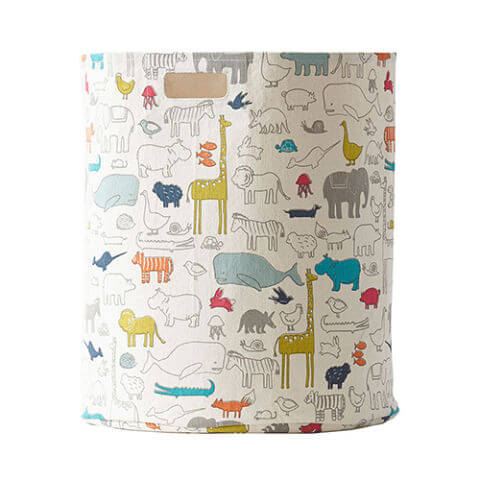 The young Generation-Z representative in your home deserves some new-age sophistication! This smart laundry hamper by petit pehr Noah's Ark will rev up the style quotient in your little one's nursery. Featuring a nice cotton canvas build and subtle graphics, it's extremely easy on the eyes and one of our favorite items on the baby laundry hampers list.
5. Skip Hop Zoo Pop-Up Hamper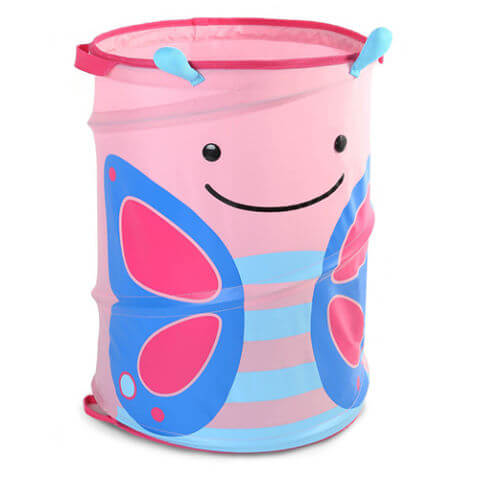 Our next pick offers a host of features for its price point. Not only does this Skip Hop Zoo baby laundry hamper brighten up your baby's nursery, it also helps little ones hone their organization skills! Its flat-pack design, lightweight build, and easy-to-grip handles, are all toddler-friendly, letting your kid carry it around and practice cleaning up.
6. The Land of Nod Give a Hoot Owl Hamper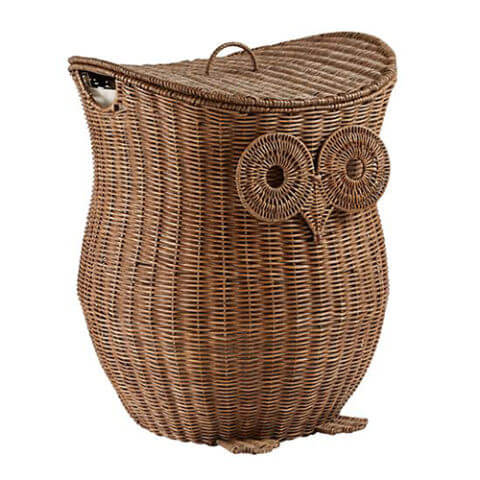 Before you judge us, hear us out – we're all for practicality, but this Land of Nod Owl laundry hamper was just too hard to ignore! Lovingly woven by Filipino artisans, each owl-shaped hamper is unique, and will serve as a tasteful accent in your kid's room. Think it's too pretty to ruin with dirty laundry? Fear not; a removable cotton canvas liner protects the wicker from stains.
7. Oxo Tot Flip-In Lid Hamper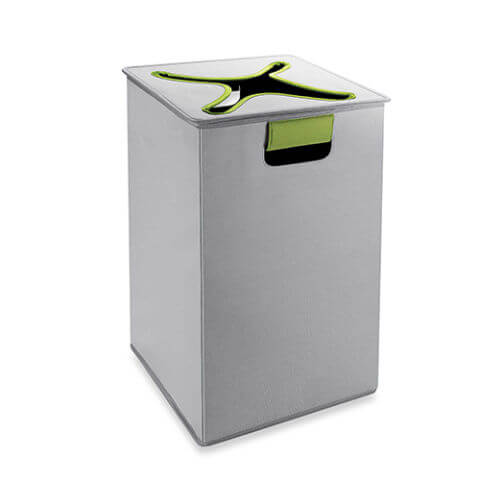 Simplify your laundry routine with this Oxo Tot hamper that gets our vote for its practical design. Flexible fabric flaps around the opening eliminate the hassle of removing and replacing a lid every time you load the hamper with dirty laundry. At the same time, the contents of the hamper remain covered and out of sight.
8. PB Teen Dual Compartment Hamper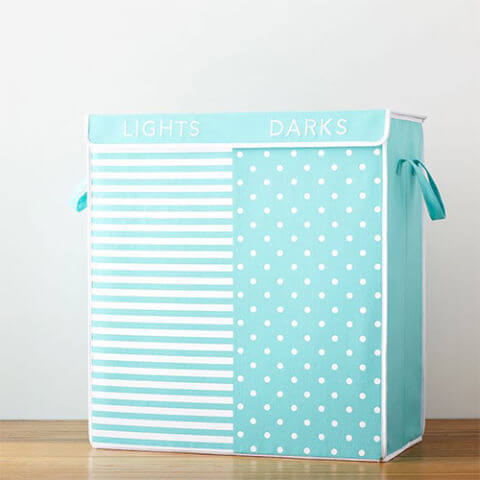 A simple laundry mix-up could mark the end of those cute little onesies and crib sheets that you spent weeks shopping for. Keep your baby's dirty laundry organized in this dual compartment hamper, clearly labelled for light and dark colored garments. Makes wash days so much easier, and even lets you pass on laundry duties to hubby dearest at times!
9. RH Baby & Child Solid Canvas Hamper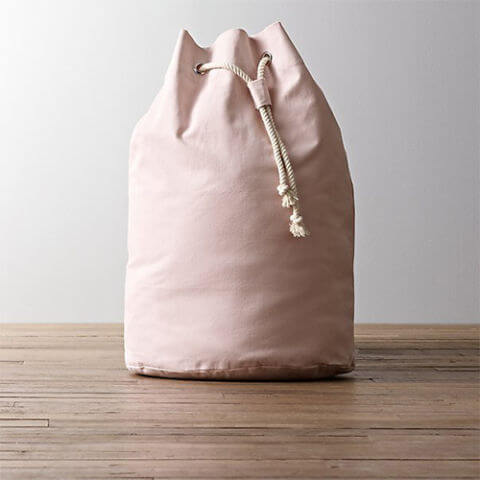 Like minimalism? You'll love this RH Baby & Child laundry hamper. We're impressed with the design – as any city dweller would be. A simple canvas drawstring sack, it doubles up as a hamper and a laundry bag that you can conveniently carry to the laundromat. It also sports rugged good looks and ample storage space, besides being machine washable.
So which of these baby laundry hampers will find its way to your baby's room?
Comments
comments