You know that when your baby start teething, he or she will try to put anything they find inside their mouth. So try and give them a better option with one of these best teething toys we compiled just for you.
Why babies love teething toys?
Well, from the age of just a few months up to a year, your baby will start to teeth. And when that happens he or she will start eating away at almost anything they can get their hands on. Teething is when teeth starts growing out of the gums of the baby. The process can be a little bit annoying to a baby so they love putting toys in their mouth to sooth the sensation. Top that with the fact that babies just pretty much put anything in their mouth, and you got yourself and little eater.
This is where teethers come in. We want to make sure our babies only put safe thing in their mouth and teething toys are made for that purpose exactly. With one of these best teething toys you can be sure that your baby only puts safe toys in his mouth and his teeth will grow as normal as possible.
The best teething toys money can buy list
1. Over the Rainbow Teether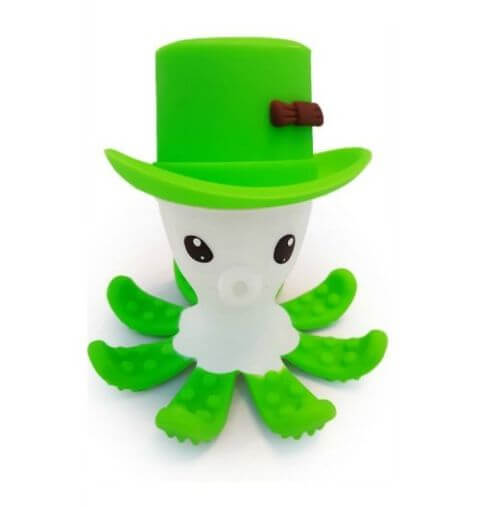 This teether is best of silly babies. The quickly teether will give your baby some relief and he or she will definitely feel better after chewing on this for a while. With top hat brim and texturized tentacles, it's a good teether.
2. Elephant Teething Toy Set – best teething toys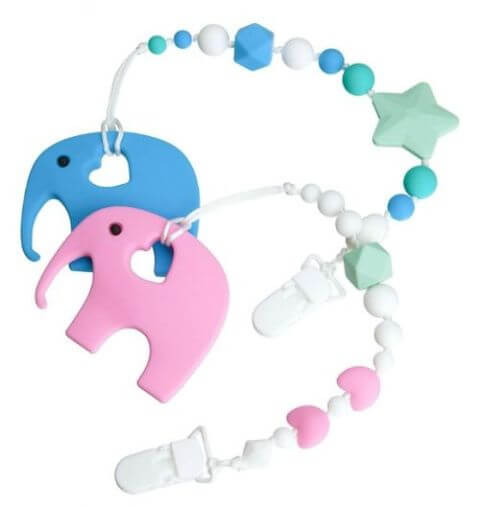 These cool teethers are great because you can just clip them on anything. When you're on the go and your baby needs some relief, these adorable elephant teethers will do the trick. Clip them on your shirt, your bag or even on the diaper, they just work.
3. Baby Banana Infant Training Toothbrush and Teether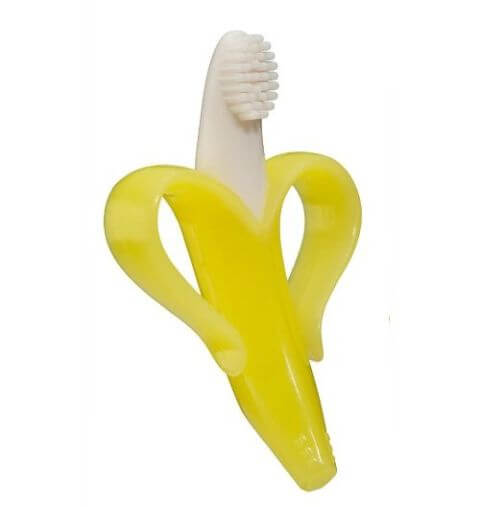 This little gizmo is actually a two-for-one piece. The cute training toothbrush and teether come with a banana shape teether that will familiarize your baby with the whole concept that is brushing your teeth and all together it will give your baby the relaxing feeling he needs.
4. Nurtureland Fruit Teethers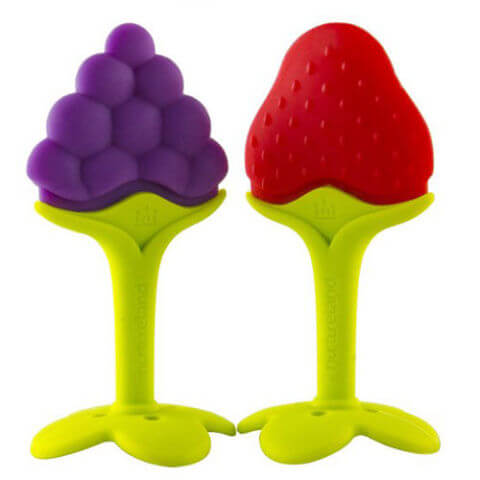 This little teether is awesome for sensitive gums, you hear that? What? That's right, nothing! Because your little angel is soothing his teeth with one of these cute fruit shape teethers, the silicone is soft and nice in your mouth.
5. Infantino Elephant Teether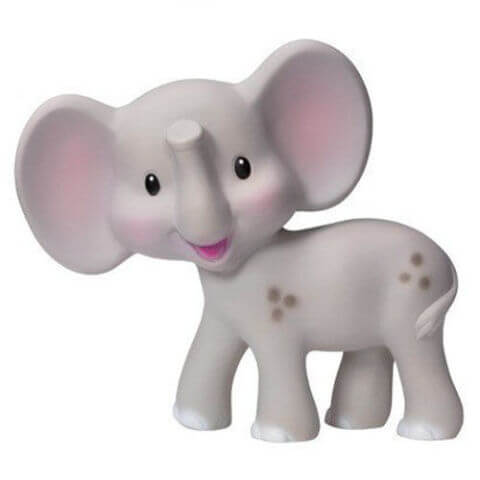 this teether is cool for playing games. Because this product not only serve as a soothing teether, but it also squeaks, so after your baby is chewing it for a while and he wants to mix things up a bit, he can just start squeaking it away and make some noise for mommy
6. Vulli Sophie the Giraffe So Pure Teether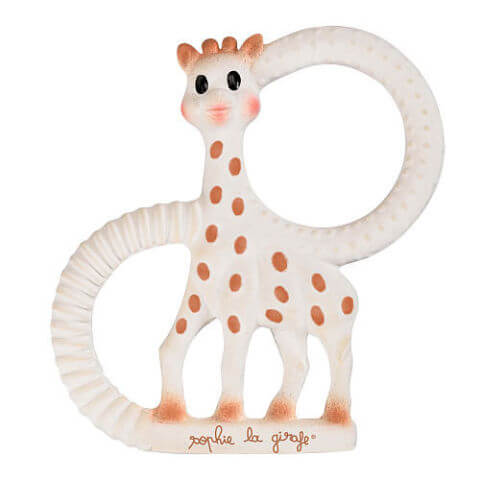 This little teether is perfect for those small hands babies. It's easy to grip so it wont fall down on the floor all the time where all the germs live, your baby will love this cutey!
7. RaZ Baby RaZ-berry Teether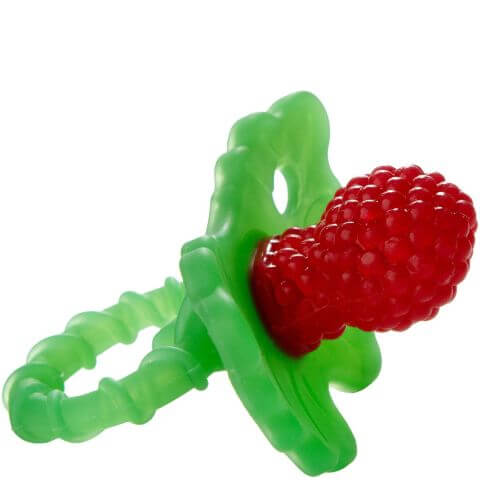 This teether is another great product that is kinda a two-in-one. It has the familiar shape of a sweet teether but is also works just like a pacifier, so your baby can relax while the bumpy texture will sooth his sore gums. On the list of the best teething toys, this is definitely a good choice.
8. MAM Bite & Brush Teether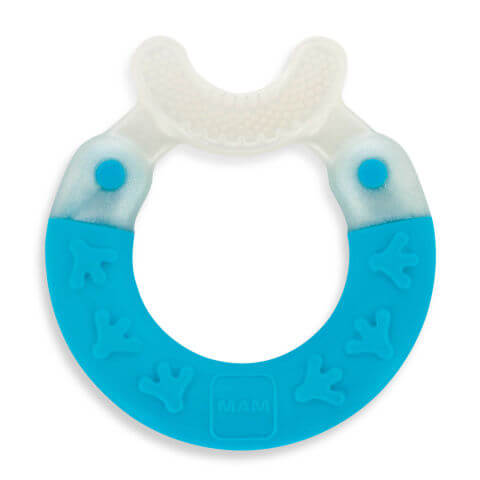 The multi purpose teether is the parents secret weapon. Because while your adorable innocent baby is going to town on this chewing toy, it also cleans his teeth without him ever noticing. Awesome!
9. Green Sprouts by iPlay Cool Soothing Ring Teether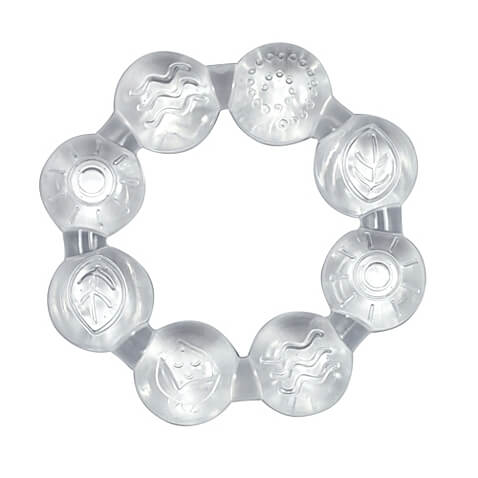 This teether is great for those who love water, the classic teething ring does its job. Fill it with sterilized water and put it in the refrigerator for a short while to make it nice and chill. Each bead of this teether has different texture to massage the some gums of your baby.
10. Comotomo Silicone Baby Teether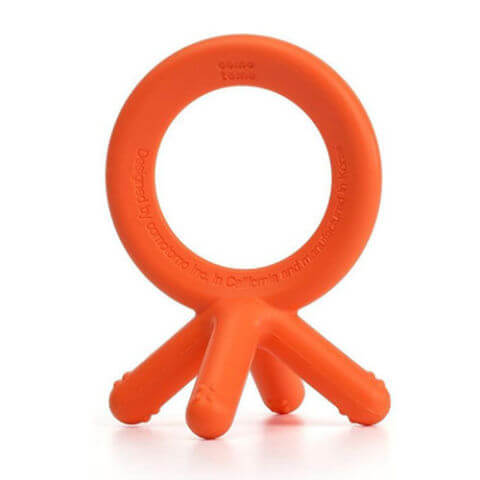 This product is best for beginners. When you see your baby chewing away at his hands, just bring him this tiny teether. It has four small prongs that look like fingers so he can chew on these instead of his dirty little hands.
11. Boon Pulp Silicone Teether Feeder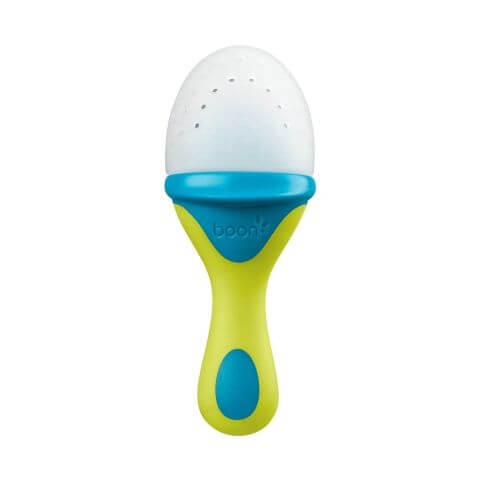 This teether is best for babies who don't want to chew toys. Just fill this feeder with his favorite frozen fruit and give him it to chew on, the baby will love this because of the food inside and it will sooth his pain in the process.
12. Zoli Chubby Gummy Teethers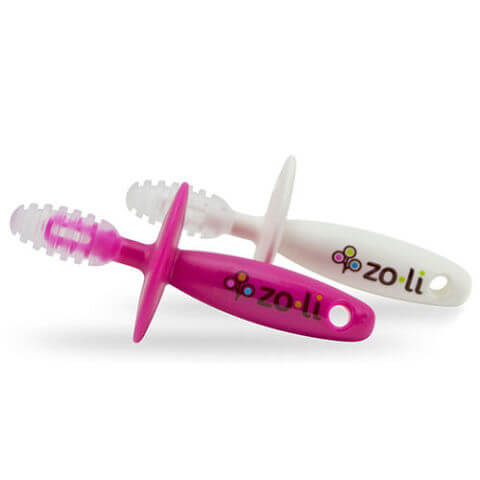 This is best for backup. It is shaped like a toothbrush so when your baby uses it, it will massage his gums and give him relief. It's awesome that it comes in packs of 2, this way you always have that backup when you need it.
13. Nuby Icybite Teething Keys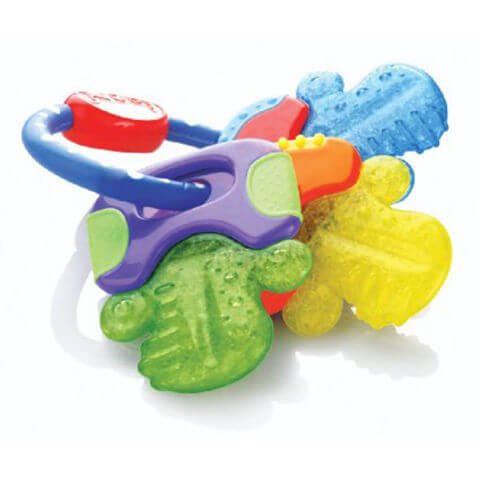 Babies love putting stuff in their mouth, so give this to your baby and he can shake and rattle it all day long. This set of teething keys is just what you need when your baby needs some relief.
14. Chewbeads Jane Teething Necklace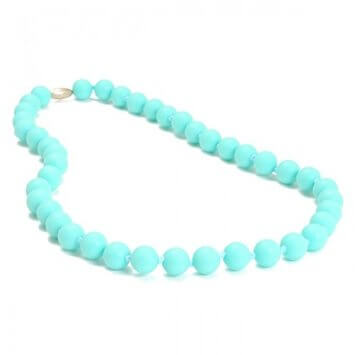 This product is also a jewelry for your baby. This stylish teether comes with a cool necklace, you can choose from 20 different colors that will turn any outfit into a fashion icon. Never leave home without a teether again with this cool product.
15. Finn & Emma Wood Hedgehog Teething Rattle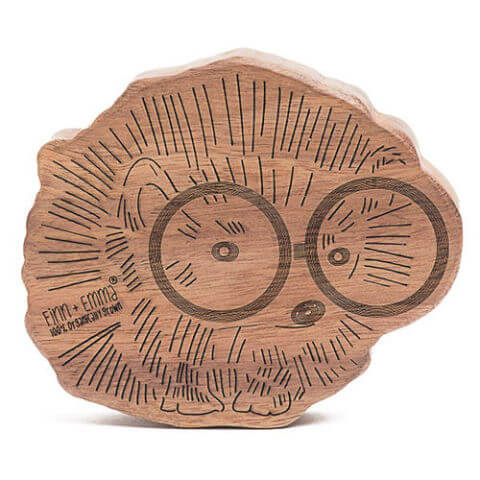 The only wooden teether on this list, back in the day every teether was made of wood, but now it's all plastic and rubber. The simple design is great, and it's coated with non-toxic vegetable seed was so it's super safe for your baby to eat away. The teether itself is filled with Indian cooking beans that will make sure your baby is relaxed.
16. The Honest Company Butterfly Teether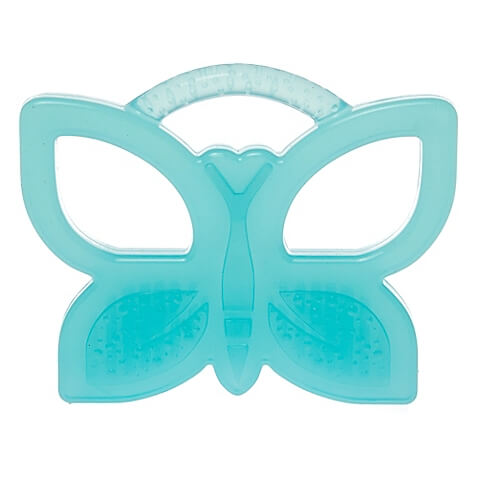 Best for natural lovers, this teether is the safest it gets. It's much more than just BPA-free, it's free of rubber,latex and harmful chemicals so you can be confident your baby is eating away at something good.
Comments
comments