The father son tattoos list is finally here! It's a known fact that there is nothing stronger than the bond of a mother and her son. And we already featured a cool article about some cool mother son tattoos that show this bond.
This time we want to talk about the father and son bond, this bond takes more time to build but when it happens it's as strong as it gets. Below you will find some of the best father son tattoo images we could come up with to show you this special bond that a dad has with his son or daughter.
Now before you go and say that it's not even close to how a mom feels about her kids, let me stop you right there. This is not a competition, a father loves his kids very differently than how a mom loves them. That's why parent's love are so special, each gives his own unique look at their kids and help them in their own way. If you are a parent, you know this is true.
Why did we create this father son tattoo ideas list?
This article was born with the idea of celebrating dads everywhere. We always celebrate moms, I want to give a little space to the fathers out there who needs some love too.
One of the most popular ways a dad can show his love to his kids is with tattoos, and a lot of families love to get father and son tattoo designs that either match or just speak in the same language, it doesn't really matter what the ink is, the important thing is what it means to both the father and the son. Browse this gallery and please share it with your dad or son!
Father and son tattoo design #1 Your date of birth is important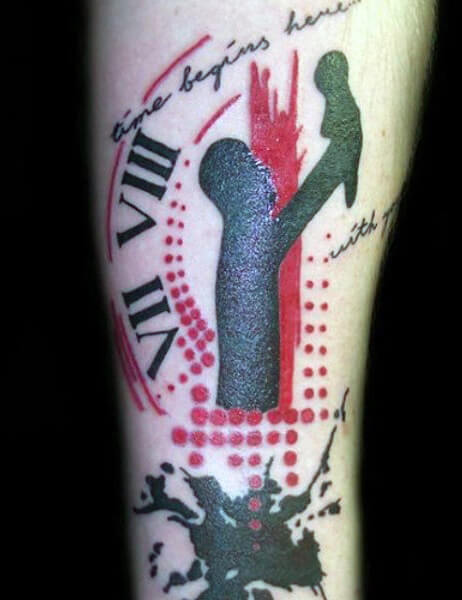 2. Heart on the chest with your kid's tiny feet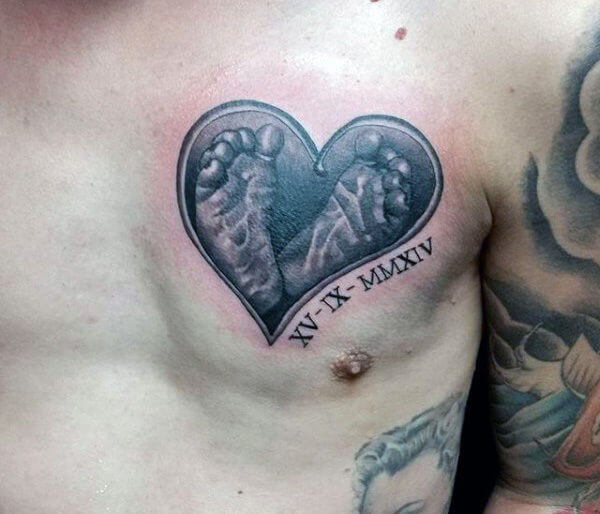 3. Tattooing your son's face on the shoulder is another popular ink style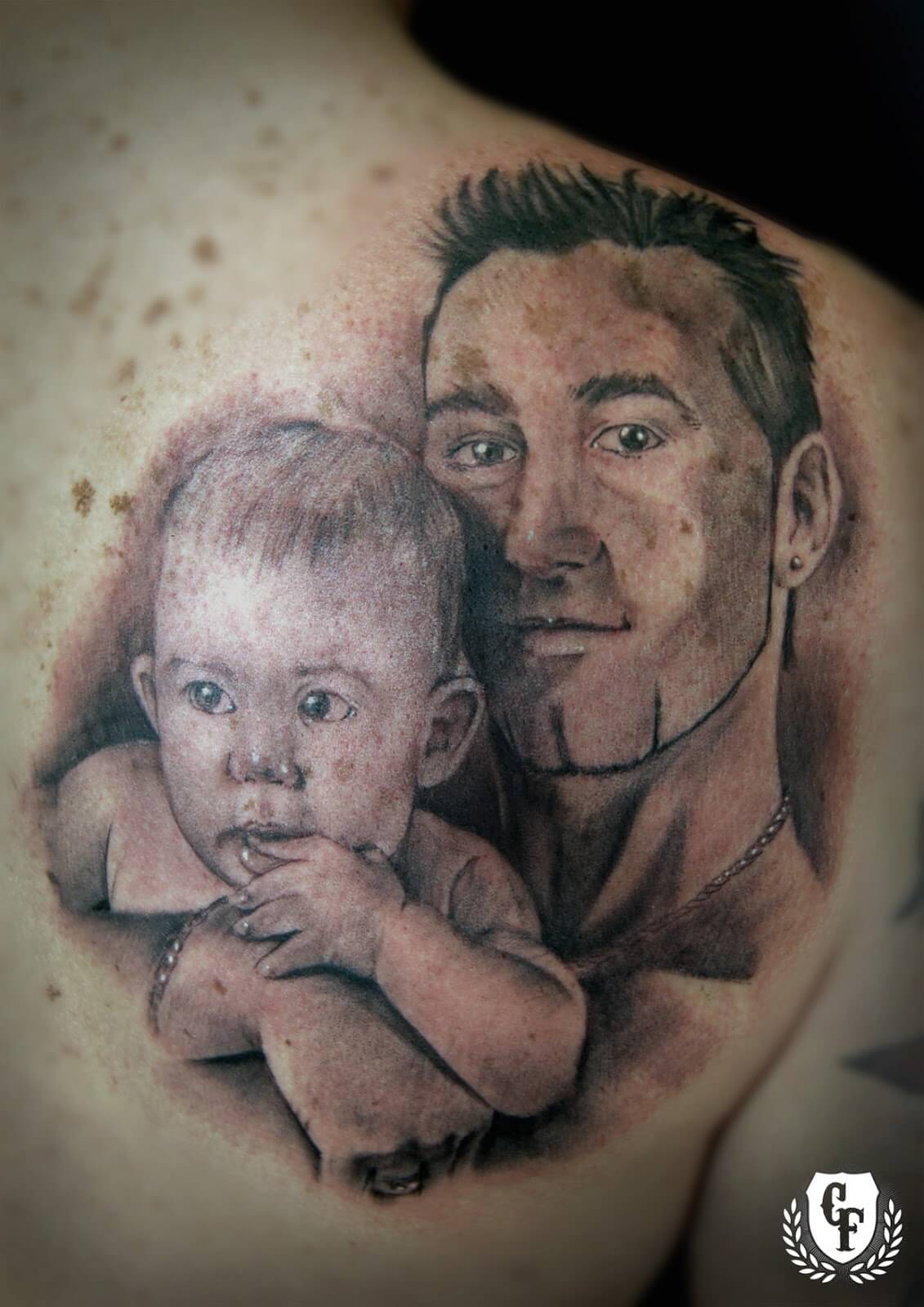 4. Fathers love to tattoo their son's doodling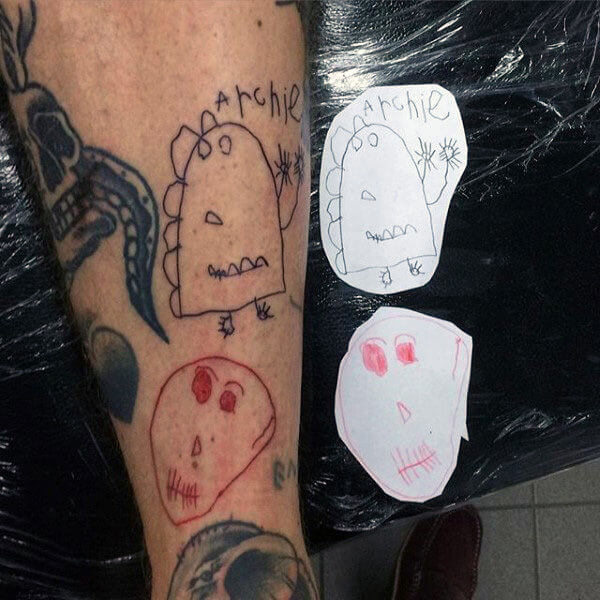 5. " I will always protect you "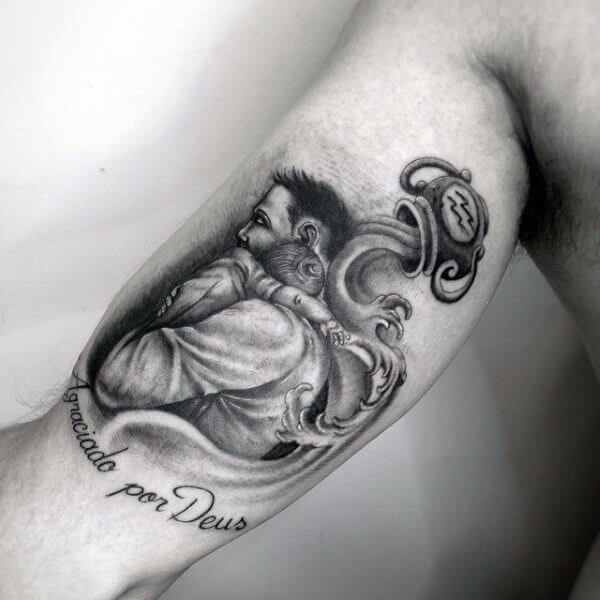 6. I love this father son tattoo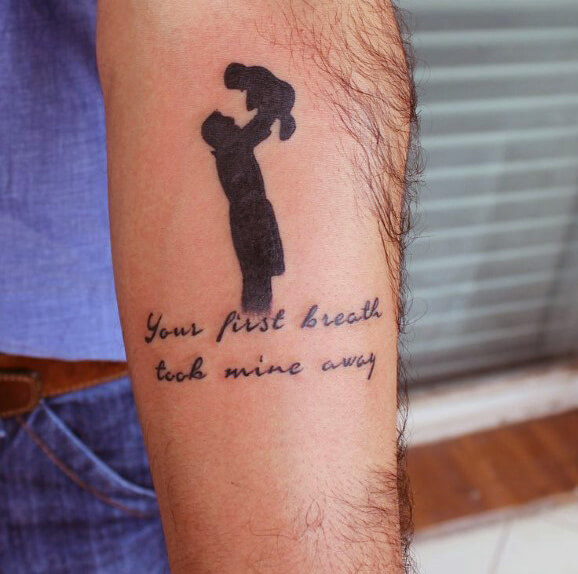 7. Just sitting and fishing together with my son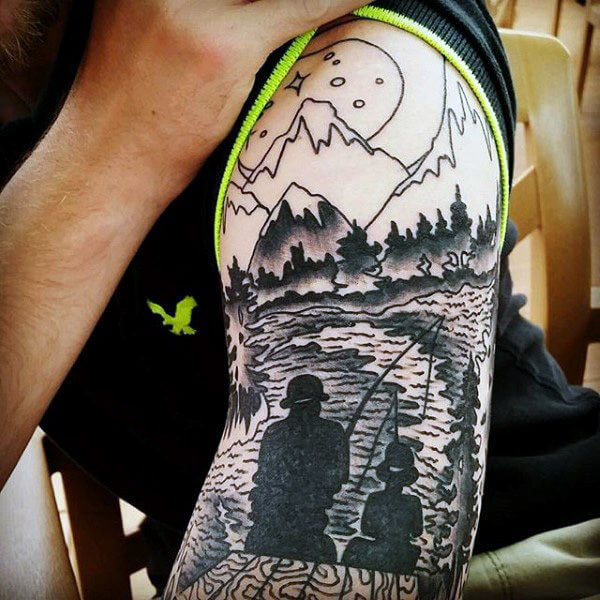 8. Short video showing more cool father son matching tattoos:
9. Walking my son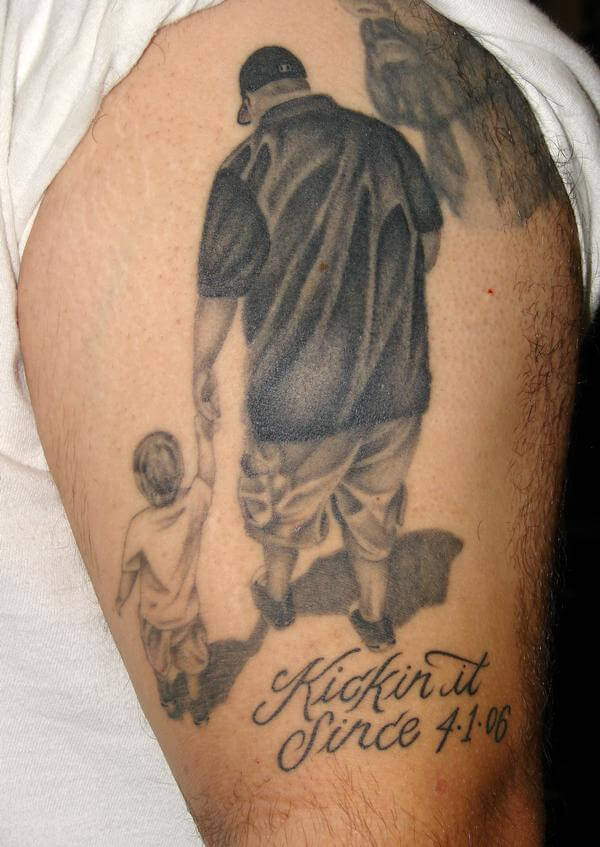 10. My son has his own font, I tattoo it on my arm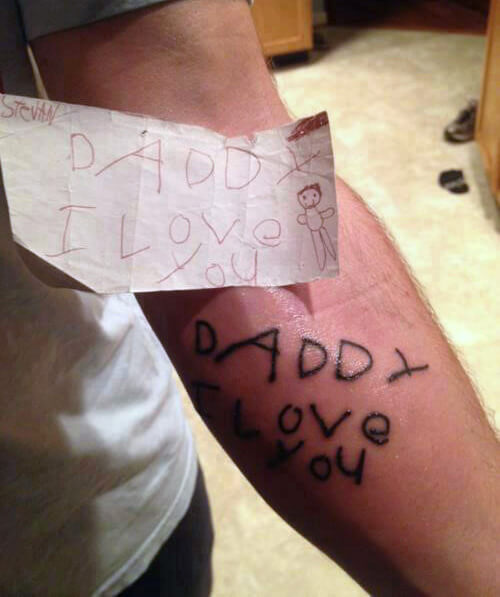 11. Daddy's little boy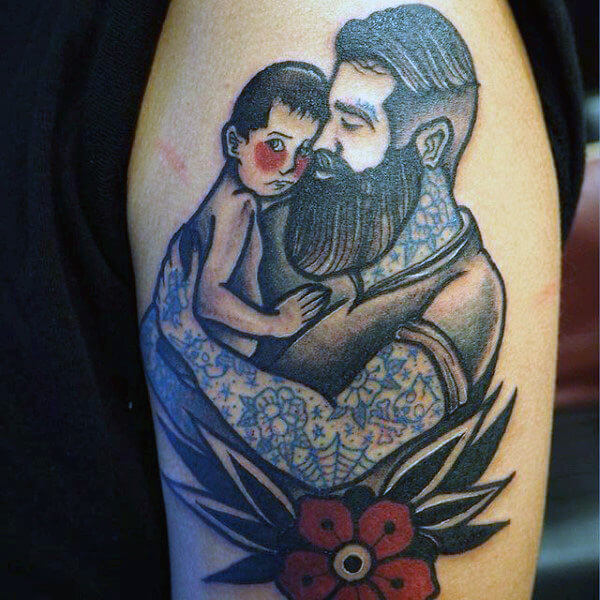 12. Teaching your son the little things in life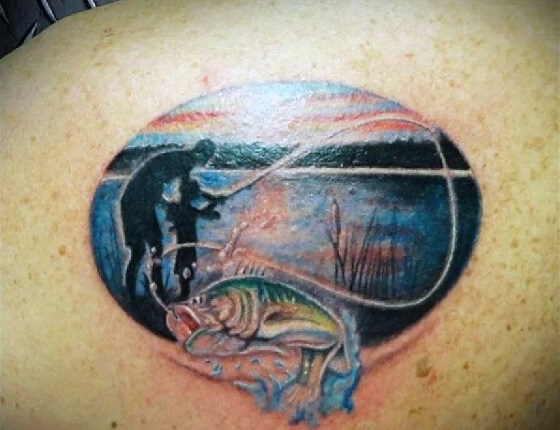 13. Sunset with my son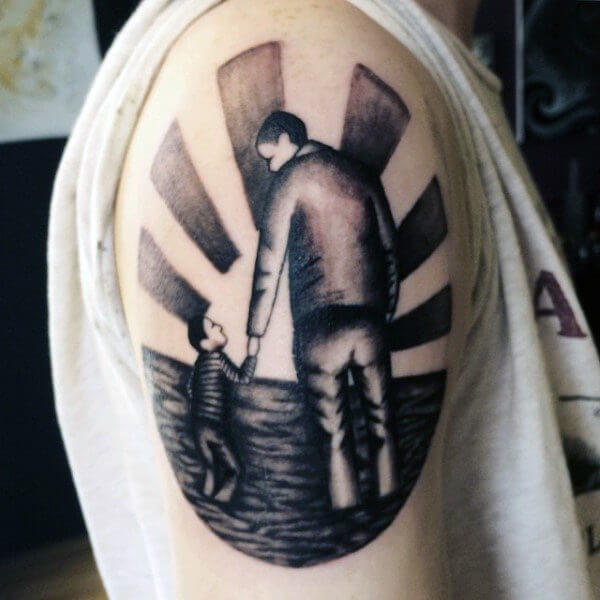 14. Fist bump?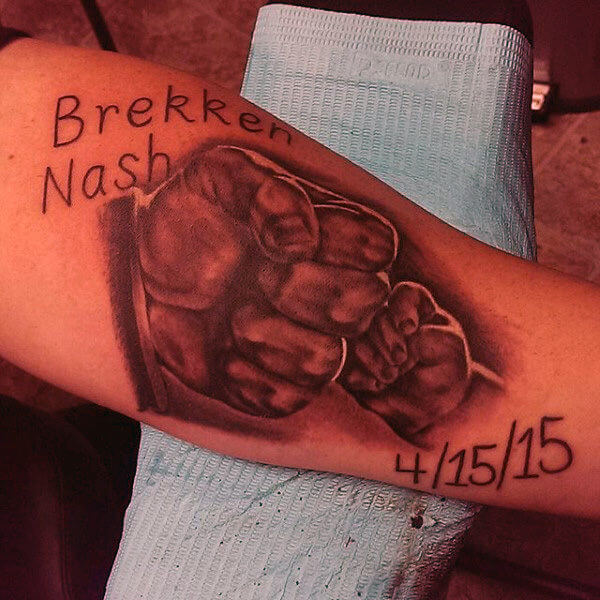 15. This is a very detailed tattoo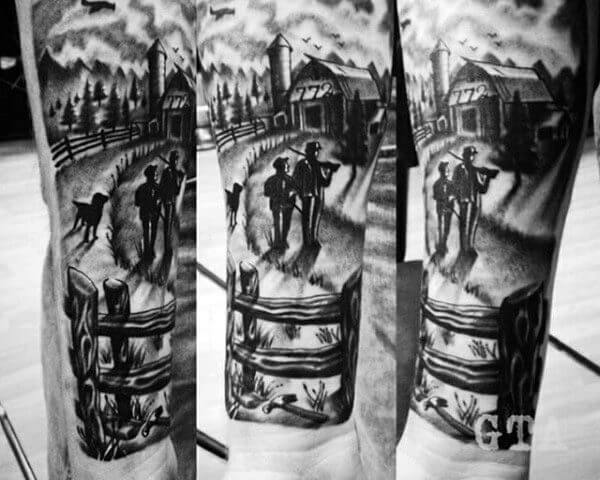 16. Your baby's feet with the birth date.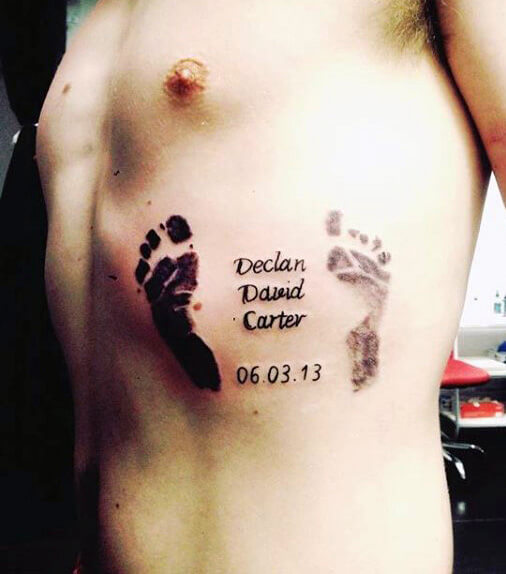 17. EPIC sleeve tattoo of father and son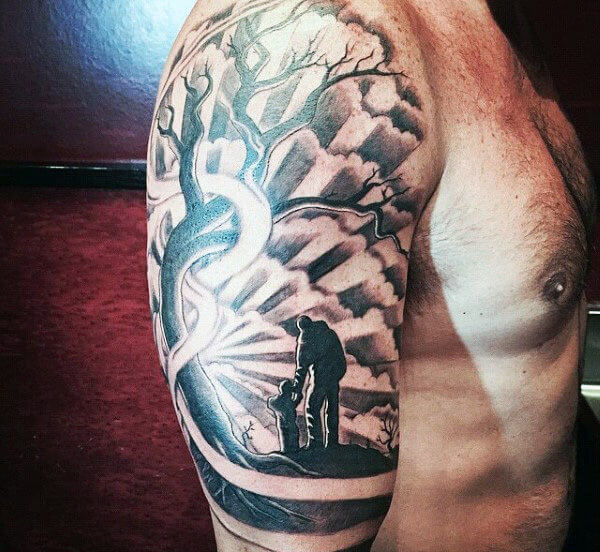 18. Colorful tattoo with nice flowers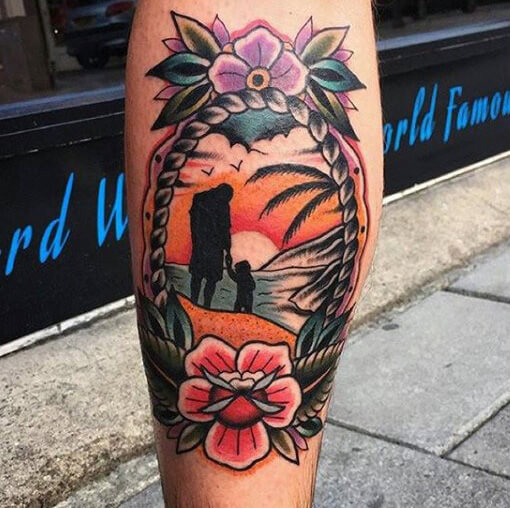 19. I love this one, maybe my favorite of all the parent and son tattoos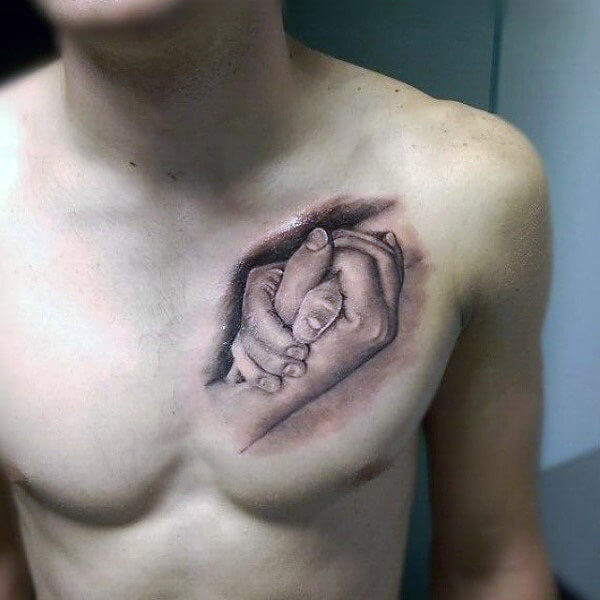 20. Holding your hand for the rest of your life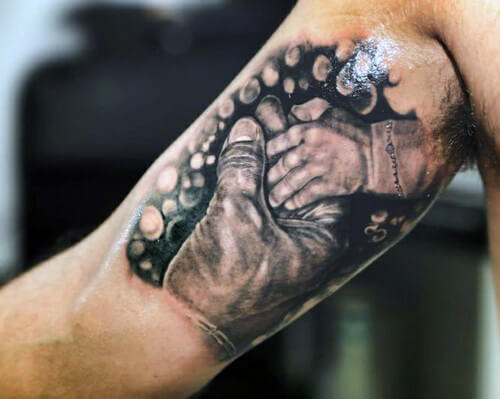 21. This is a popular theme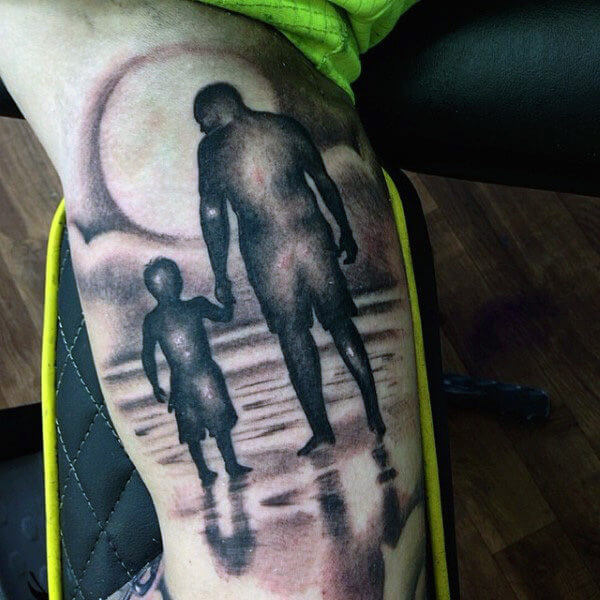 22. Jesus will protect us
23. A cross with father and son hands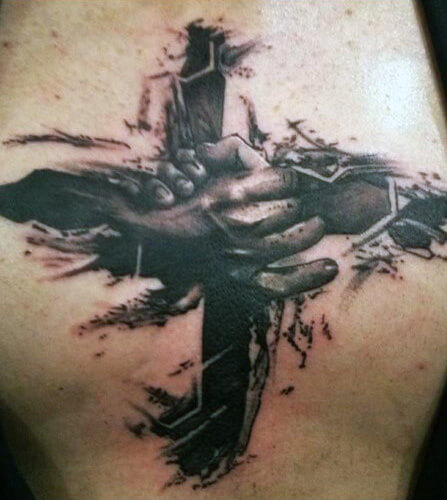 24. Teaching my son to throw the ball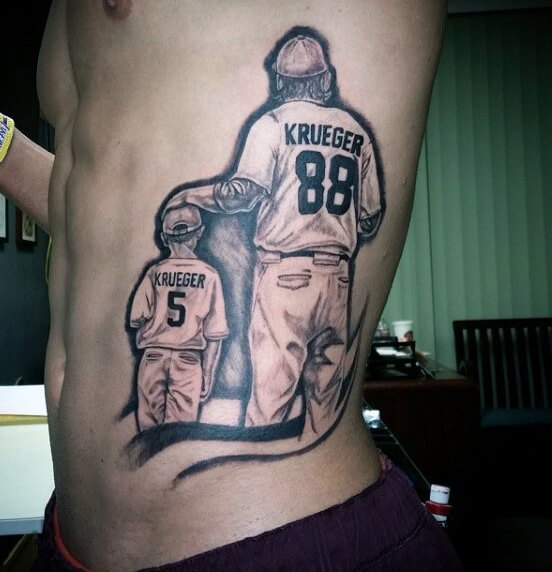 25. Holding my son up is the little joys in life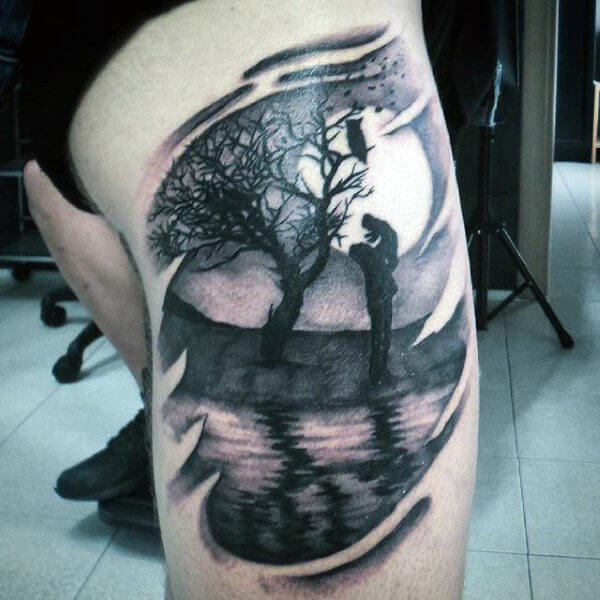 26. Sitting in a field just talking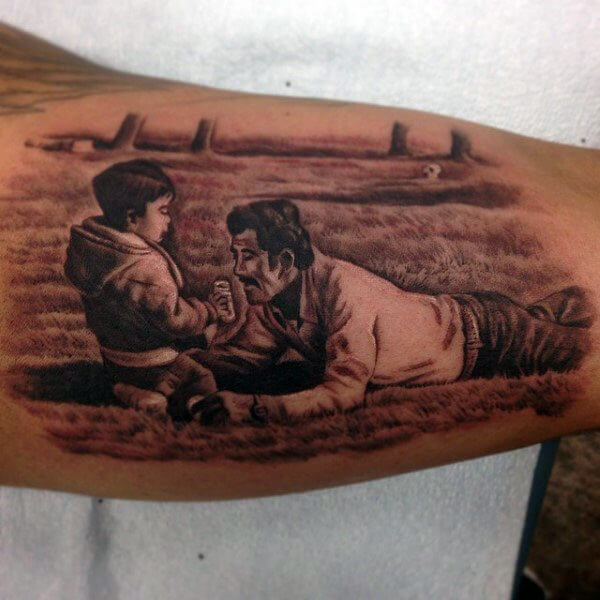 27. I will give you the world son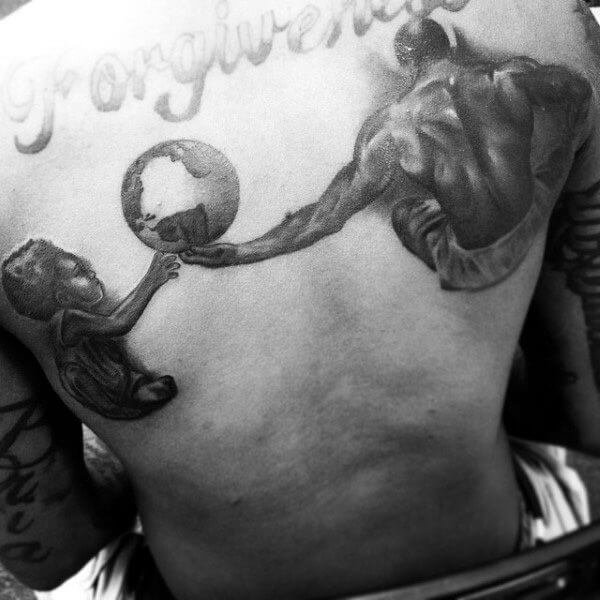 28. Your hand on my back – always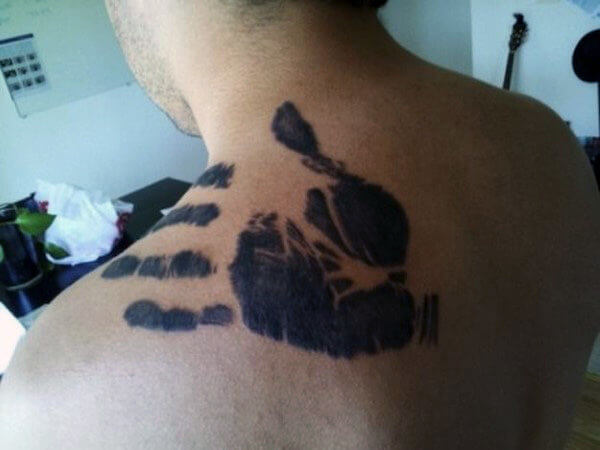 29. This is huge!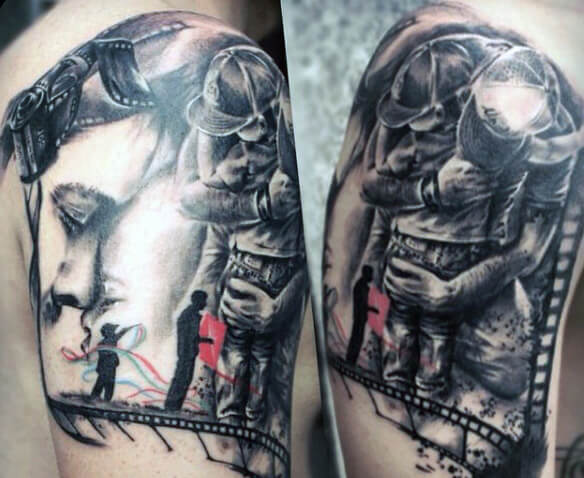 30. Never let you go son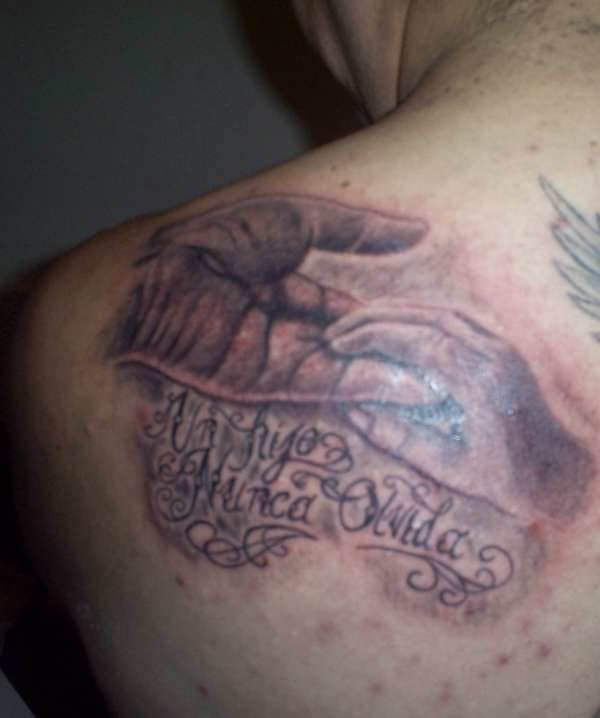 31. Watching the sunset together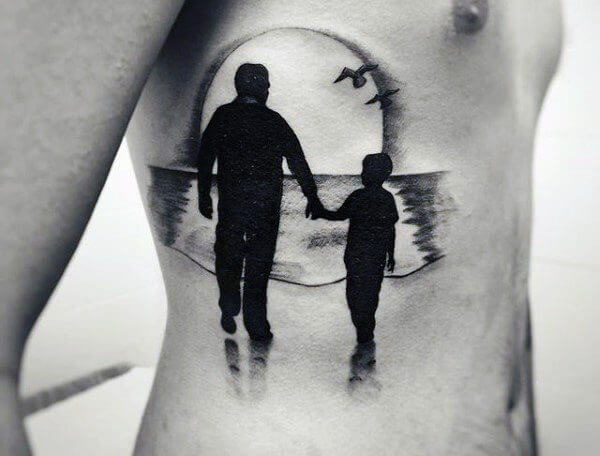 32. Family is the most important thing. This father son tattoo shows this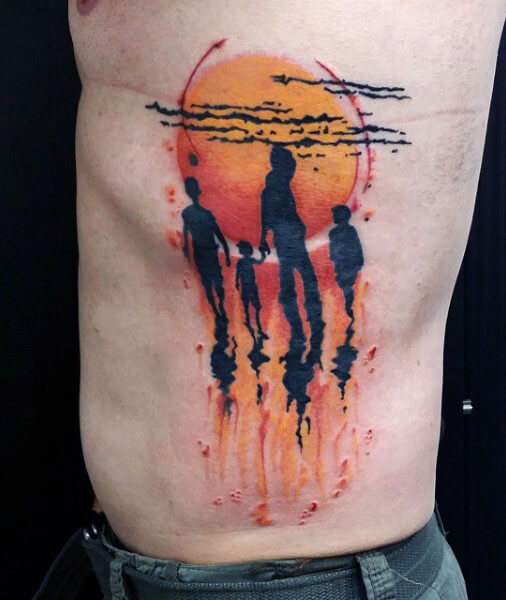 33. Geometric tattoo of a father and his kid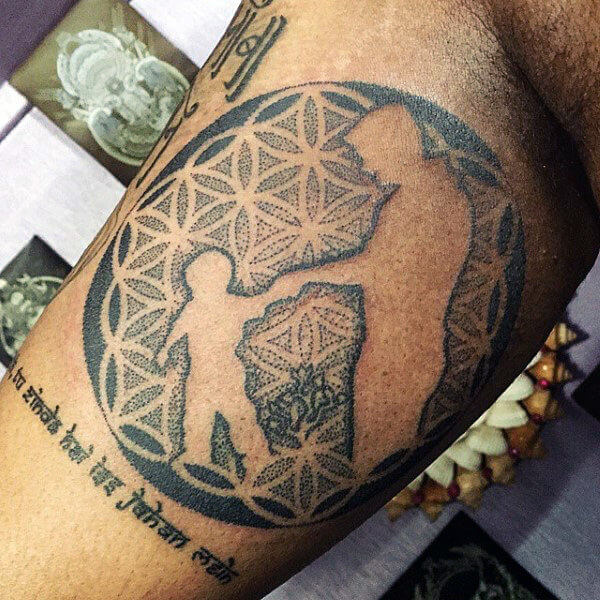 34. Who's a good boy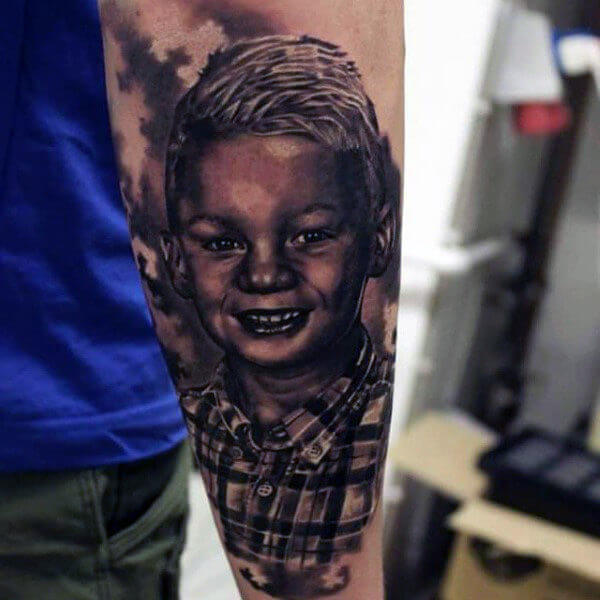 35. This is a sick sleeve tattoo ( sick in a good way )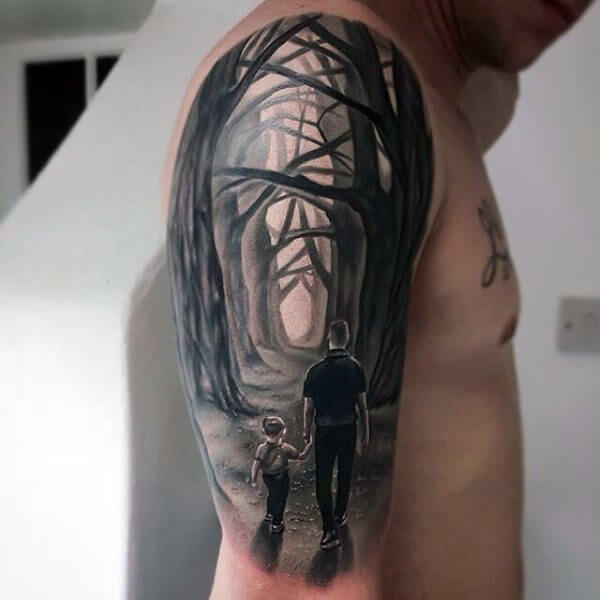 36. Seeing myself in my son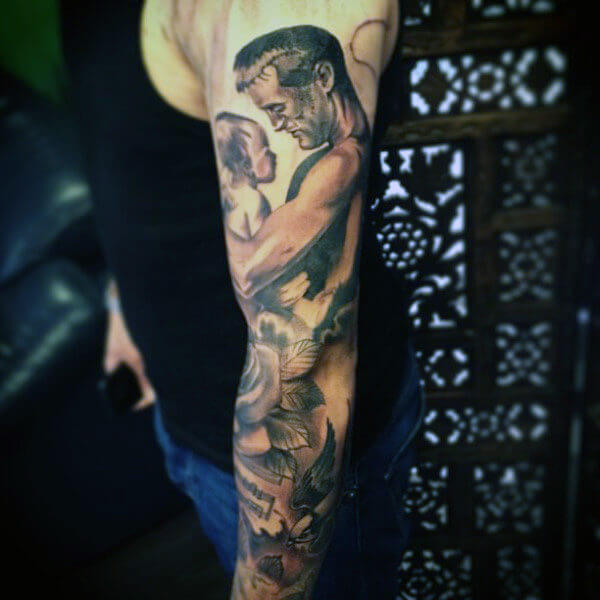 37. This is another popular theme with these types of tattoos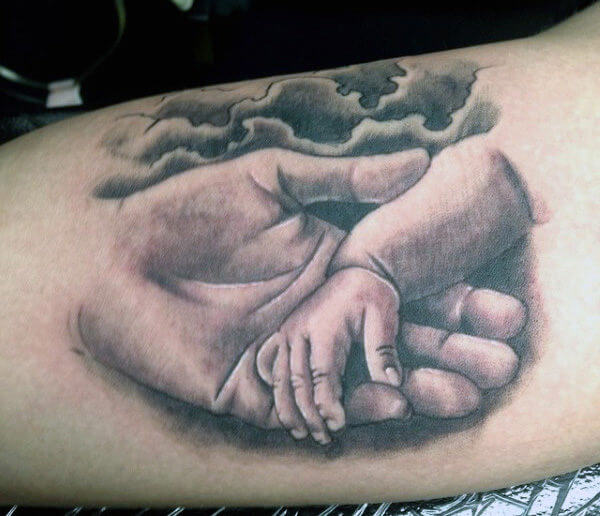 38. Wearing his signature hat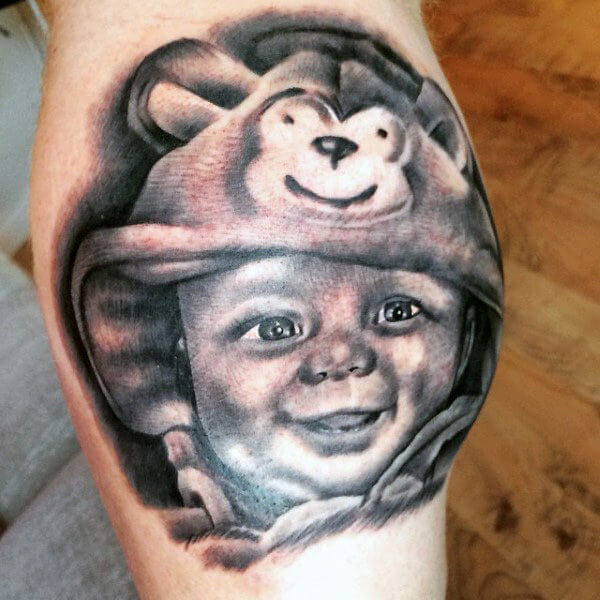 39. At the playground with my kid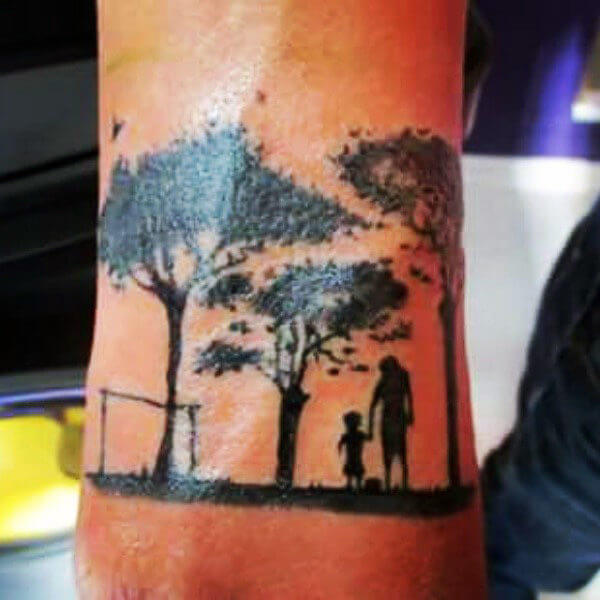 40. Not sure how the owl is related, but it looks good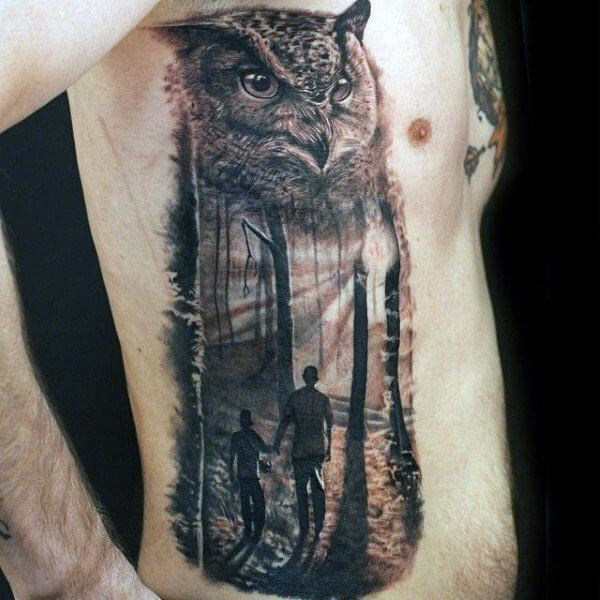 41. Not sure what this means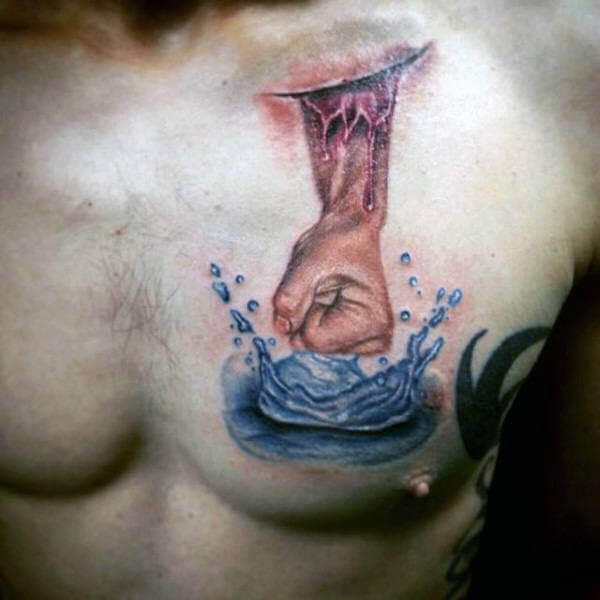 42. His hat that he loves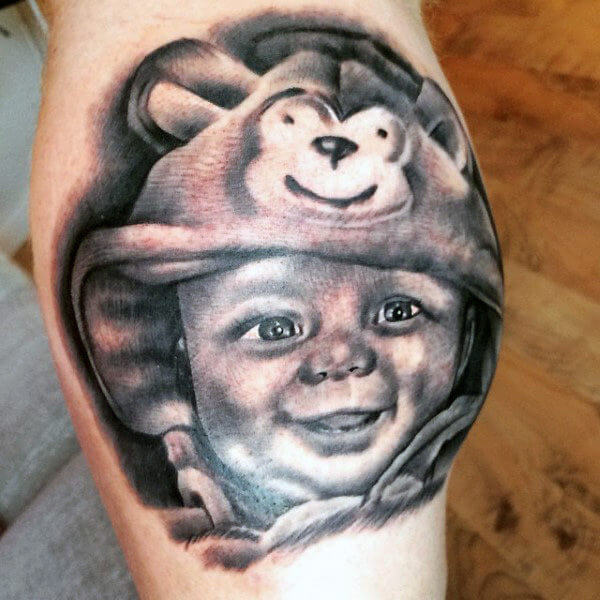 43. Bump me son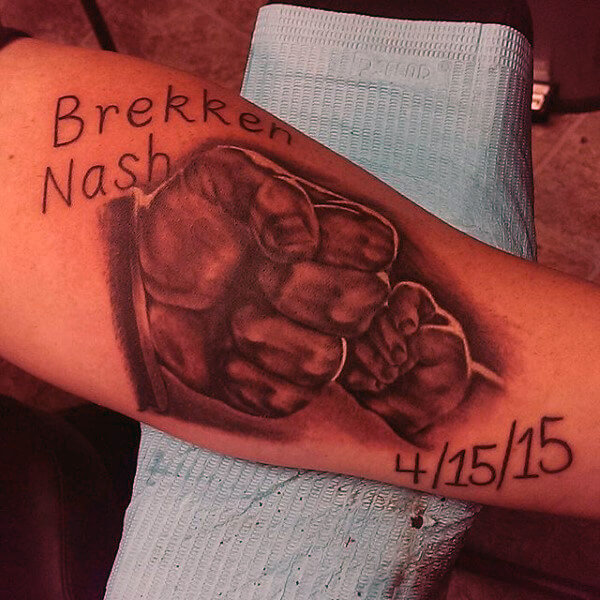 44. Another cool sleeve tattoo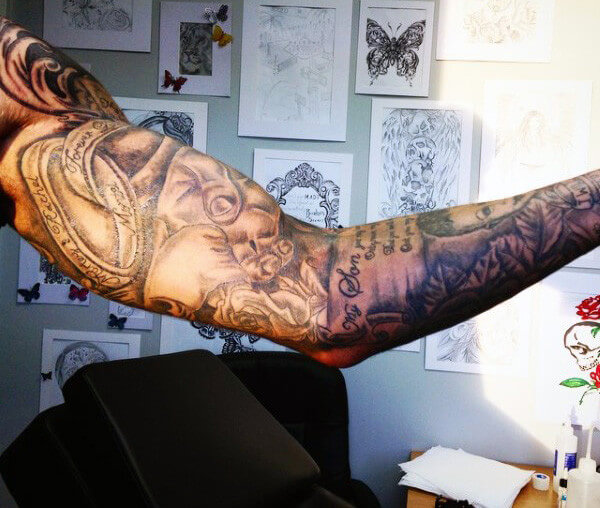 45. I guess this is a nickname for his kid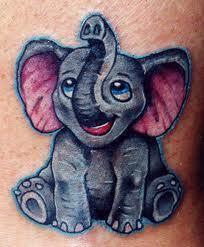 46. Tiny feet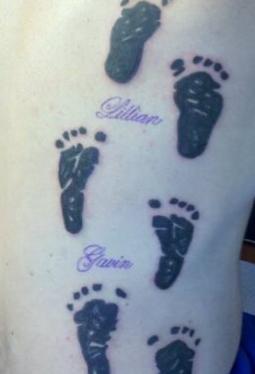 47. A star for each son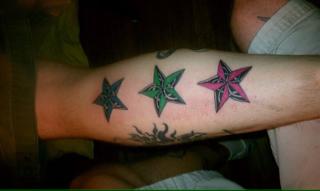 48. BreNner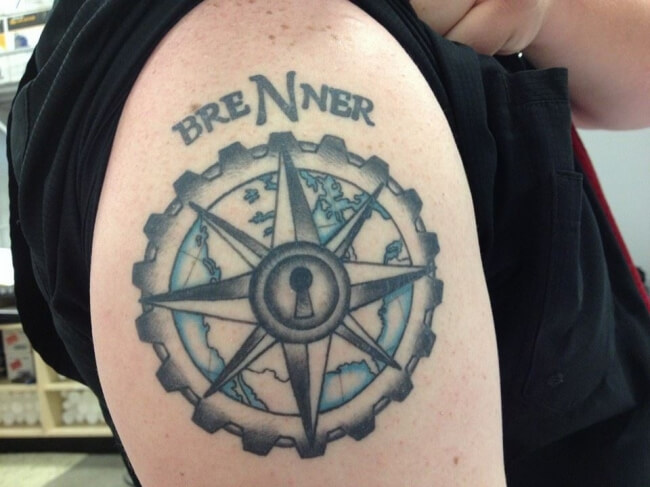 49. Date of birth with favorite song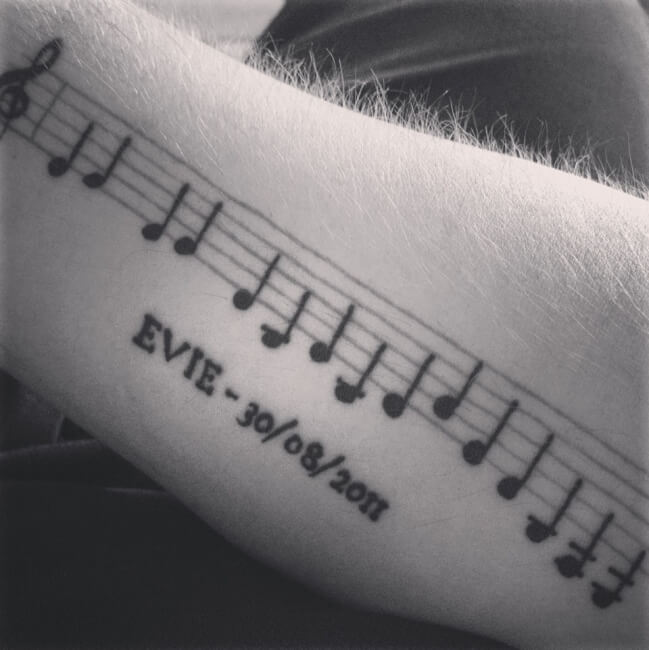 50. Happy family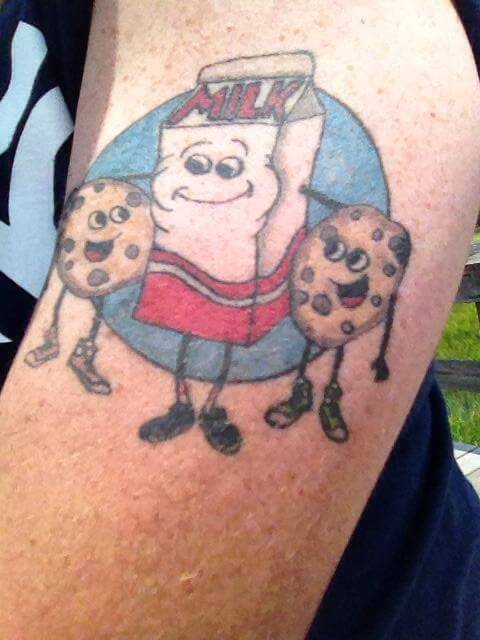 51. I love my family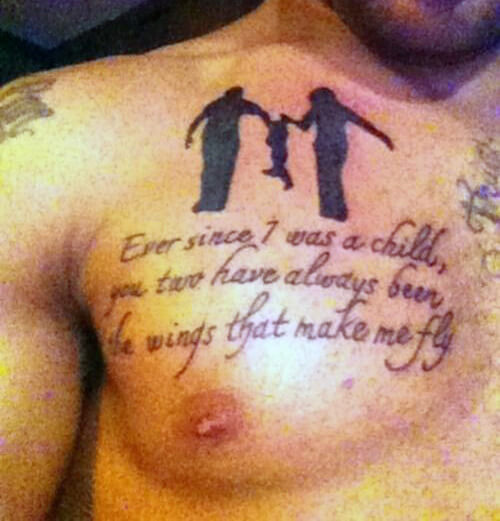 52. Hiking is our favorite activity
If you loved these father son inks please share with your friends