When a baby arrives, mothers usually require a diaper bag, and usually that bag is pink, purple, white with various kinds of prints, mainly floral ones. But what about a mens diaper bag? When it comes to dads, they like to keep the details simple, yet useful! We bring you 8 best mens diaper bag models that are surely not printed with hearts, flowers and unicorns, but get the job done beautifully.
Things to look for in a good diaper bag for men
So like any other diaper backpack or bag actually, the same things are important here when shopping for the best mens diaper bag. Lots of pockets is a basic first requirement as you will need to carry a lot of bottles, diapers and other toddler related stuff. But you also want to have room for your dad stuff as well, some dads like to have room or their laptop, some for their magazine, each dad with his own issues and things he likes. The list below will take care of you dad, trust us.
1. Fisher-Price FastFinder Deluxe – Best mens diaper Bag for men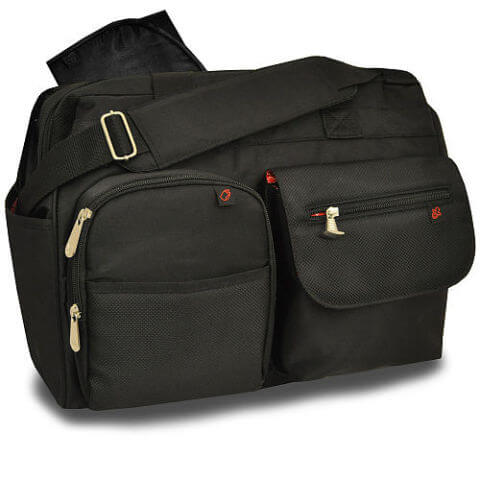 A changing pad, multiple pockets for you and the baby, easy-reach wipes dispenser and an adjustable strap – this is a perfect diaper bag for dads on a budget who still like to look stylish and well prepared to take their baby outside. We really love the shiny zippers making the whole thing look more luxurious than it really is. Also the side strap is cool.
2. Skip Hop Dash Signature Diaper Bag for dudes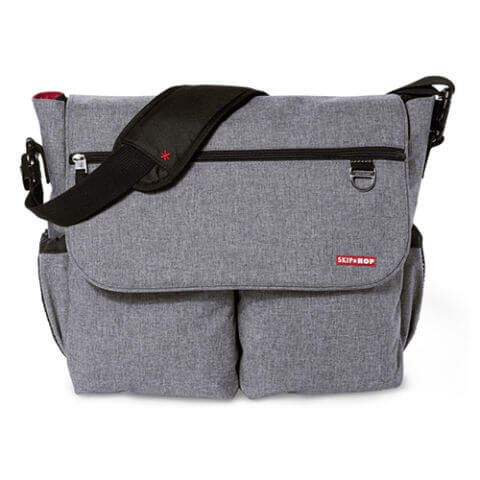 A great choice if you are a stay at home dad. This awesomely designed diaper bag features 11 very roomy pockets, stroller clips and a magnetic flap.
A very functional diaper bag which will surely be something you will be carrying around often. We also really like the slick and stylish design. Men love simple things and the fact that this is a one color bag just makes it more appealing to men.
3. Lillian Rose Daddy Builder Diaper Bag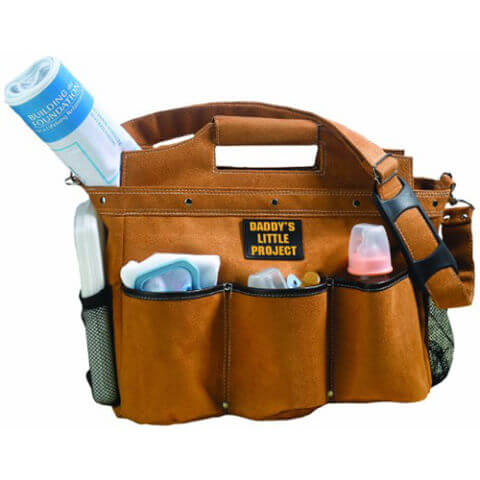 If you are a handyman or you just like to fix things around the home, this diaper bag will surely catch your attention. A diaper bag featuring various pockets and an adjustable strap which also looks very stylish and interesting. But don't be surprised when everyone will start calling you to fix stuff around the house. If you carry this bag, it comes with the territory, certainly the most unique bag on the best mens diaper bags list
4. Diaper Dude Men Messenger II Diaper Bag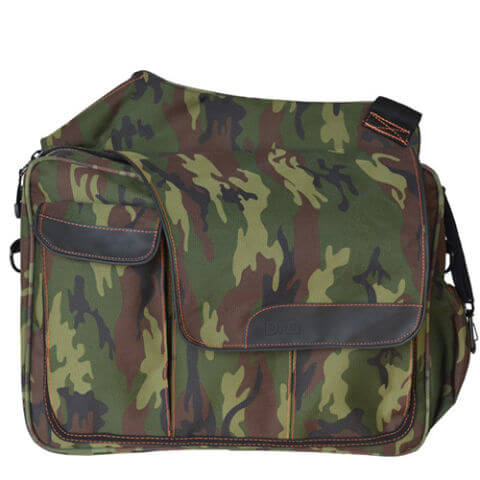 A diaper bag which is a great pick for those who often forget to take all of the necessities when going outside. This one is surely not even close to a floral print, so we assume you like it as it is. We can say this one will go to a very specific kind of dad or family, the ones who love to hunt and love the style will definitely want to get their hands on this product.
5. Ju-Ju-Be JJB Messenger Diaper Bag for daddy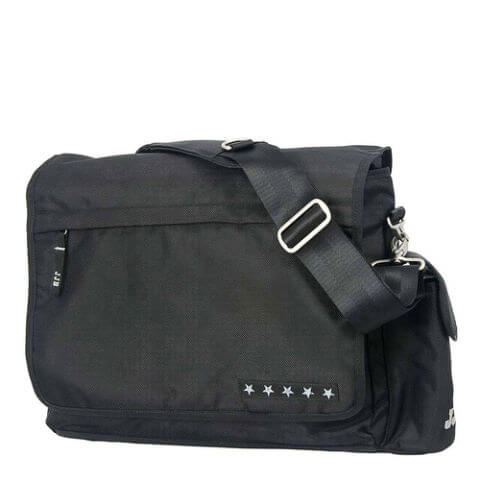 This is actually a multipurpose diaper bag which will probably stay in use even after the baby grows up. Easily transformed baby bag into a business bag which looks super stylish and features adjustable straps, various pockets and much more! Perfect for the working dad who wants to stay on the working part of his life while still carrying for his baby. No one will know this is a diaper bag so you can take it to work with you.
6. Timbuk2 Stork Diaper Messenger Bag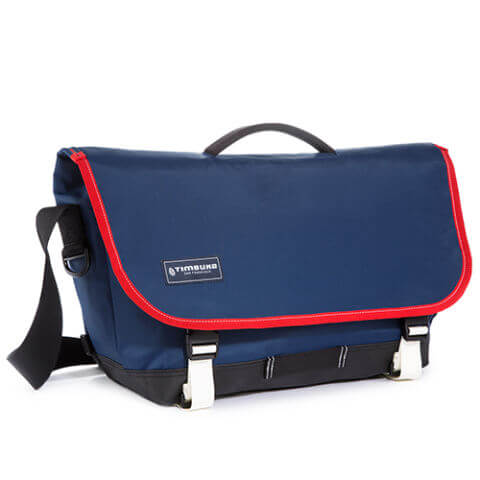 A very lightweight diaper bag which is designed to make things a lot easier for you than it seems. You will no longer struggle with finding your keys, phone or cash. The design is a little bit on the futuristic look with the red stripe all around the bag, we love the handle so you can even pick it up like a lunch box and carry it wherever you go.
7. Baby Boom Connect & Go XLR8 Diaper Bag for man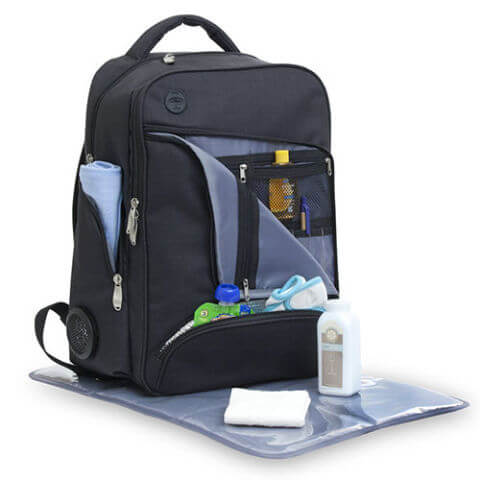 If you are a tech guy, you will fall in love with this diaper bag. This awesomely designed diaper bag features rechargeable power pack, a Bluetooth speaker, built in LED lights and various pockets. This is for the serious dads among you people. No amateurs here please, this bag pretty much has it all and just by looking at it you can tell. Are you serious about your diapers. You should.
8. OiOi Mens Jungle Leather Satchel Diaper Bag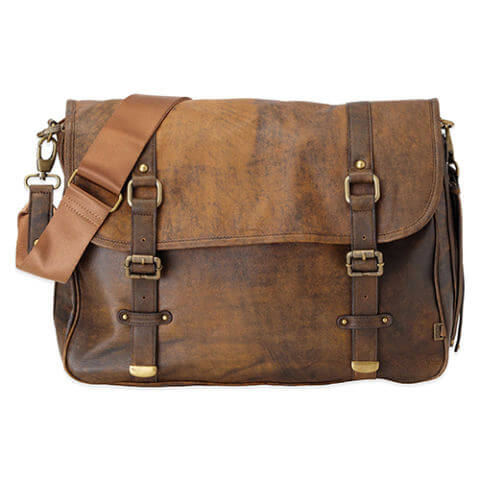 Leather bags are awesome and very durable, that is a fact. This diaper bag looks like everything but not a baby bag, so you do not have to worry about any hearts and flowers at all. Featuring adjustable straps, various pockets and a waterproof lining, this diaper bag could possibly be the top option on the list of the best mens diaper bag. This bag actually looks very nice regardless of the diapers, I wish I had it for the day to day.
9. Baby Bandit Diaper Backpack for dads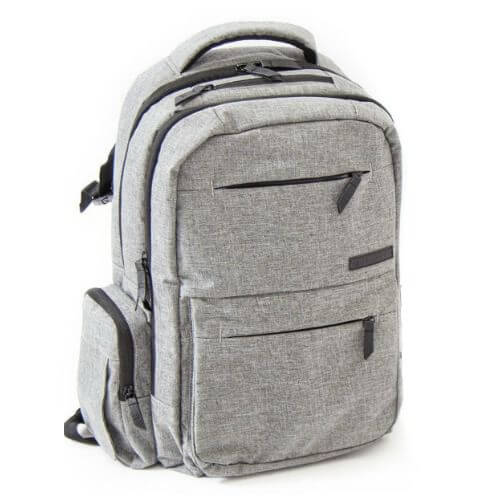 The best thing about this diaper bag for dads is the fact it doesn't look like a diaper bag at all. No one could guess that it's a fully functional baby bag with everything a new dad needs. And for those who just love this bag for the design, you can just take it with you as a backpack honestly. A confident man is a man who doesn't care carrying a diaper bag on his shoulder for the world to see.
10. Ferlin Diaper Backpack for men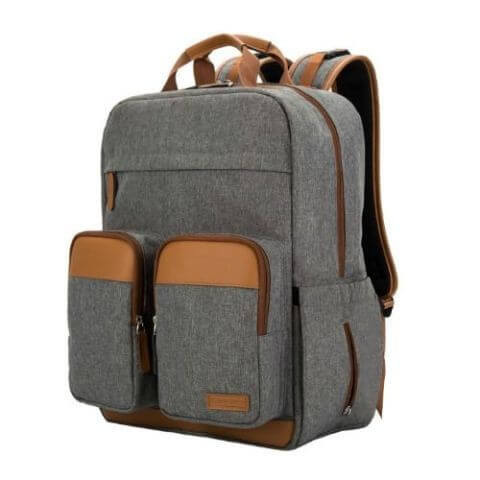 The new age diaper backpacks for dads look sharp and stylish. Like this model for example, look at the sleek lines and design looking more like a laptop backpack than a diaper bag right? This is perfect for dads who need to carry their laptop with them or other work essentials together with a few baby bottles and diapers without compromising on fashion and style. If you are a kind of dad who wants to make a statement by saying look at how cool I am, this bag is for you.
Which of the best mens diaper bag models seem to be the best for you dad? Do you own any of these diaper bags?