Since your child is still not old enough to be able to read, these interactive touch and feel books will put a whole story into their hands and enjoy it more than ever. These are the best touch and feel books for babies that you need to put on your bookshelf right now.
What is a touch and feel baby book anyway?
Well, like the name implies, a touch and feel book for babies is like a regular book with the only difference that some of the elements of the story pop up from the page, it could be the tail of a dog, or the whiskers of a cute cat, the idea here is to make sure your baby will get a chance to touch and feel these elements and this way learn new thing as a young boy or girl. Browse the list below to find various books that feature all kinds of stories and elements that will keep your baby entertained for hours.
Why interactive books for babies are a good idea
There are many benefits of reading to your baby, from mental stimulation to physical development, we will touch some of the good things that will happen when you read to your child here. As a general rule, it's been proven to help babies developed both mentally, and physically, so just knowing this fact is encouragement enough to do it.
The mental benefits
Babies communicate by making noises and crying, as they are unable to speak, but as you read to them and talk to them, over time they pick up your words, the pictures in a book and how it feels and they start to connect the dots, their brain develops at a rapid paste at that young age and they can absorb many things that they come into contact too, so having a good touch and feel baby book helps them develop in the right way.
The emotional benefits
When your baby reaches the age of 1-2 years this is where usually they start to recognise their emotions. they don't know yet what this means, so imagine feeling all these emotions during the day and not knowing how to handle them, this causes stress and what seems to adults as tantrums and excessive crying for no reason.
By reading to your child, and just being there close to him, you help them deal with these emotions in a reassuring way, this means less fighting and crying and more fun time with parents, it will help them deal with all that is going on.
The physical benefit of reading an interactive book for your baby
When you read a touch and feel book for toddlers to your baby you get a chance to go deep into the story. Imagine what it's like being a baby who only a short time ago started seeing the world and figuring things out, now your dad or mom suddenly shows you a book with popping images and sounds that you can actually touch? WHAT? This would be like going to the movies and being able to touch the actors on screen, crazy right? This is what your baby feels like and the experience is a good one. Motor skills will improve by exposing your baby to such engagement.
Below are the 12 best interactive book for toddlers
1. Pat The Bunny – First on the best touch and feel books for babies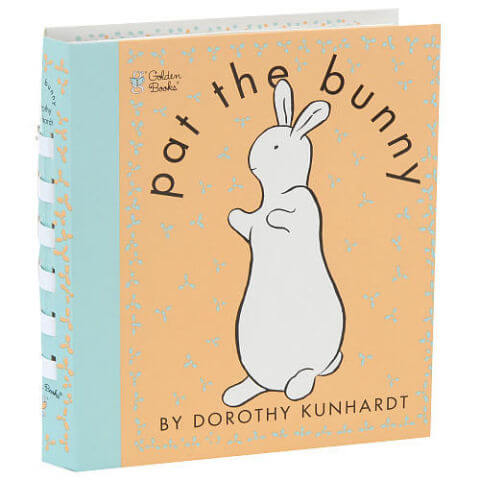 A classic book by Dorothy Kunhardt that is a must have for any parent! Originally, this book was first published in 1940. and with that it became the first touch and feel book ever. Your little one can now finally pat that bunny and feel other animals via his fingers. This is on the list of the best touch and feel books for babies because it was the first of its kind.
2. Skip Hop Explore & More Mix & Match Book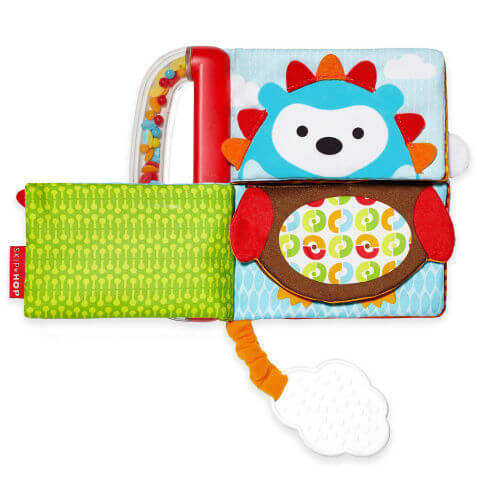 Children can touch, chew and feel this soft Skip Hop book. This is a lovely book for very young children who like to chew things and taste it all. It makes all the difference when your baby can actually put this book in his mouth, as we know babies like to chew things and not just touch them, so this is a perfect combination of the such. Great choice for sure.
3. Tickle Tickle Peter!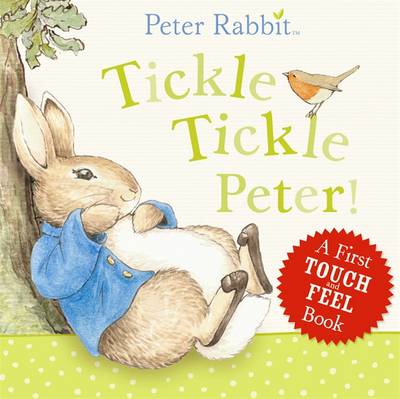 A book full of adorable rhymes and a truly great interactive story line. Watch your child tickle every single touchable character of this book. We included this touch book because it's not only an interactive book for kids, the storyline really makes the difference here. You can really see they put the effort and by doing this they put themselves above the competition in the baby book niche.
4. Tails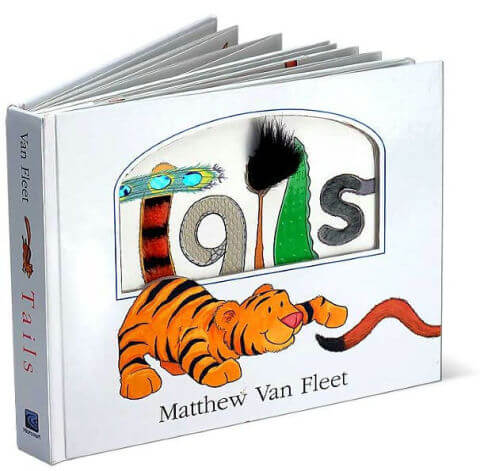 Your cats and dogs are now safe, this book features a bunch of tails that your child can touch and play with. This book is special because it emphasis the tail part of the animals so the baby can learn something different while feeling and touching the pages. There are many books for babies that feature specific parts of the animal, but this one made our list.
5. Fuzzy Fuzzy Fuzzy!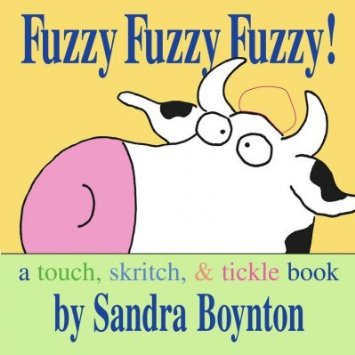 Sandra Boynton surely knows what kids like and want. Show your child the magic of this book and let them guess which animal they are touching on each page. If you don't know who Sandra Boynton is yet, don't feel bad, but she's kind of a big deal in her niche, and the weird name of the book shouldn't drive you away looking for other books, it's a great choice!
6. Good Morning, Good Night!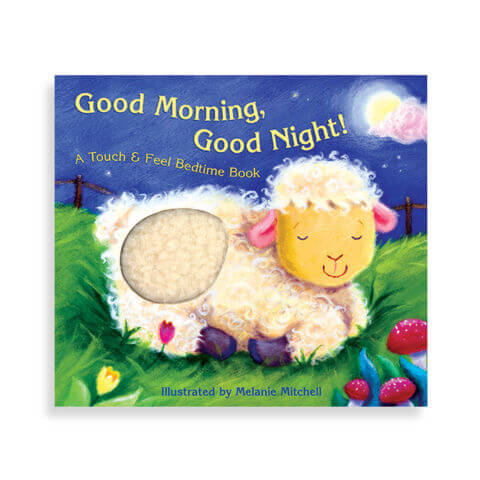 This is a great touch and feel bedtime book. Going to sleep will be the easier task of your day all the sudden thanks to this one. This lovely bedtime book will make sure your child goes to sleep and helps out animals go to sleep too. How? They interact and touch each other, your baby will feel all their textures and shapes and will love every minute of it for sure.
7. Baby Touch and Feel Animals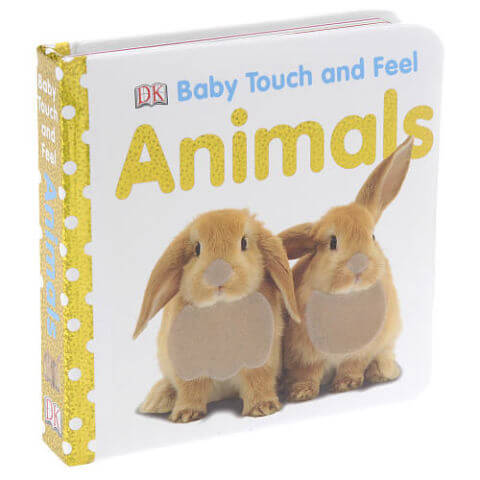 A soft book made for the baby hands. This book features a bunch of different animals that your child will meet and give a pat. It's a simple book, with no special features that could potentially confuse your baby. It simply does what it's intended to do, make your baby touch and feel and get to know new things in the world. A great choice we can recommend.
8. Winter Bright Baby Touch and Feel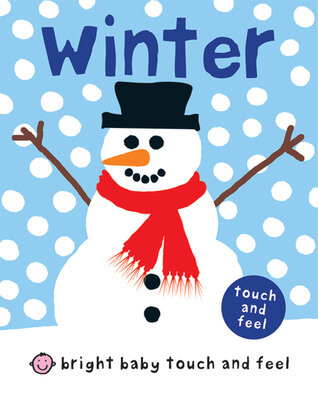 Let your child feel the snowflakes, snowman and most of the winter related things with this lovely book. It made our list of the top touch and feel baby books because the theme is different. No more animals or more of the same, this time your baby can feel how a snowflake feels like, how it looks, these are things that are not normally being featured in children books and we love the diversity.
9. Noisy Trucks – Great touch and feel sound book for babies
This feel and touch book is great because it will give you a break from creating the vroom vroom sounds meanwhile you read a story because this book features sounds as well as touch, so that's a nice addition right? This book features various buttons and truck sounds for your baby to play with, it will provide enough entertainment and stimulation until your sweetheart is tired and sleepy.
10. Dinosaurs! A Prehistoric Touch and Feel Adventure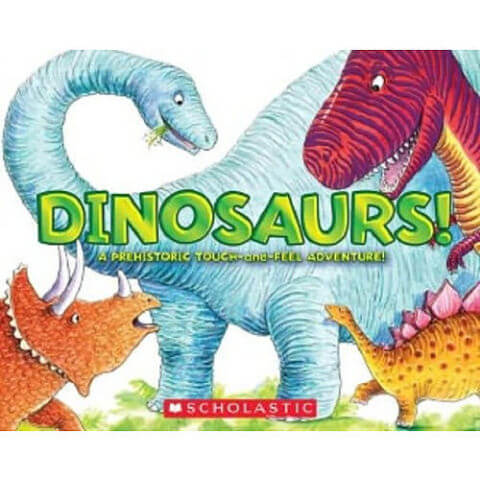 Everyone likes dinosaurs, just not everyone gets to see and feel their teeth, spiky tails and much more. This is why this book made it to the list, don't mistakenly thing that just because it's low on the list it's not good. This book will be your favourite go to toy or way to make your baby go to sleep belive us. Just try it and you won't be sorry.
11. That's not my puppy
If you don't already know the popular series from Fiona Watt's "That's Not My…" you're not allowed to call yourself a parent yet LOL. Obviously we are joking, but this book series is very popular among young parents and it's for a good reason. We love this book because it has many colors, and it's short! Yes, a short book is a good thing when you just want to make your baby sleepy and not spend an hour doing it. This is a great choice for your little ones.
12. Touch and Feel town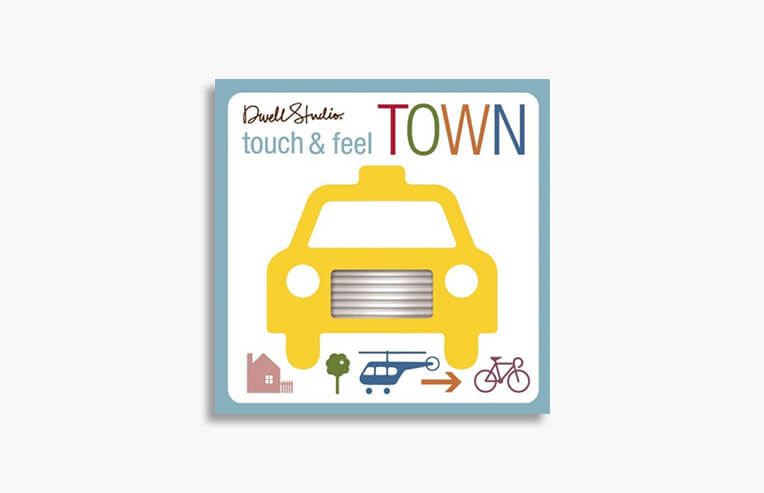 In the world of touch and feel books, most of the time the theme will be about animals or nature, which is great, don't get us wrong, but what about all the other parts of the world? Growing up a baby needs to see and feel other things other than dogs right? So this urban book about city life is a real gem when it comes to originality, for the parents who want to show their kid something a little bit different.
Which of these best touch and feel books for babies would your kid love the most? Do you own any of these adorable books? Let us know in the comment section.