Nursing your baby is a fundamental part of the process after the pregnancy, but bearing that post-pregnancy belly is something that every woman will want to avoid. Pregnancy is a beautiful thing, but unfortunately, it comes with the drawback of a little extra weight that will show. The best nursing tank tops can help you hide this for a while.
Women can be so caught up with their babies and the pregnancy, which means they often forget about themselves and their appearance. Once you wake up and look in the mirror, you might be shocked, but we are here to help. After consulting a couple of mothers and testing a few products, we have found the top nursing tank tops to help you after the pregnancy.
Top Nursing Tank Tops On The Market Today:
Comfort will be one of the key elements that you need to focus on. To avoid spoiling your day, we have also focused on comfort to ensure that these tank tops are not only functional but comfortable as well. With that being said, here are the top picks for the best tank tops on the market today:
Top Pick: Intimate Portal Gaia Nursing Cami Tank Tops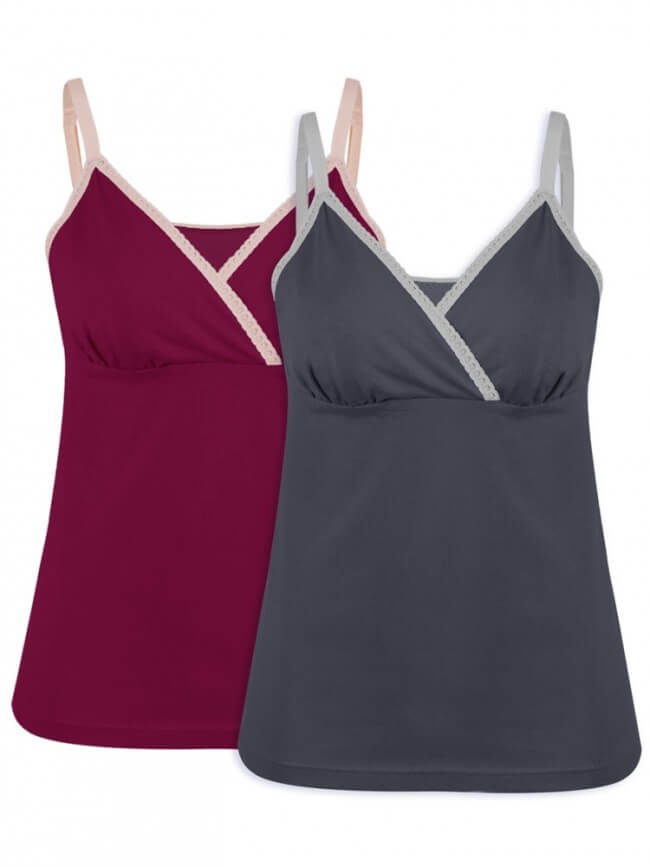 First, on our list, we have the comfortable Intimate Gaia Nursing Cami Tank Tops and these have been constructed from a combination of cotton and lycra. They feature a crossover style around the breast area and this makes it easy for you to simply commence with the feeding process without too many hassles.
The Resili cotton is a little unique and this has been combined with the lycra fibers. The combination of these 2 have been tested in labs to ensure they do not contain any harmful additives and some inner pockets are integrated for your nursing pads to be placed and exchanged with ease.
These tops are also available in multiple colors and this is perfect for most women who love to change up their style from time to time. You will also receive 2 tops per set and they are not really very expensive. We would highly recommend them to nursing mothers who need something comfortable and smooth.


Runner-Up: Smallshow Women's Maternity Nursing Tank Top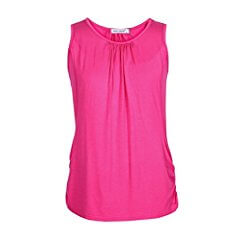 The Smallshow Women's Maternity Nursing Tank Top features a sleeveless design and it has been constructed with cotton and spandex. The spandex is perfect for larger women and will enable the tops to be stretched out when needed.
One of the downsides is that this top is not recommended for machine wash. The materials might get damaged. However, it is an extremely stylish top and can be worn with virtually any wardrobe. The modern design will appeal to most women, while the different colors make it easy to find the right one.
In terms of the price, the top is also really affordable for everything that you will receive. This makes it the perfect addition to most of your wardrobes, whilst enabling you to breastfeed. We would definitely recommend this as one of the most stylish options on the market today.
Bravado! Designs Women's Dream Nursing Tank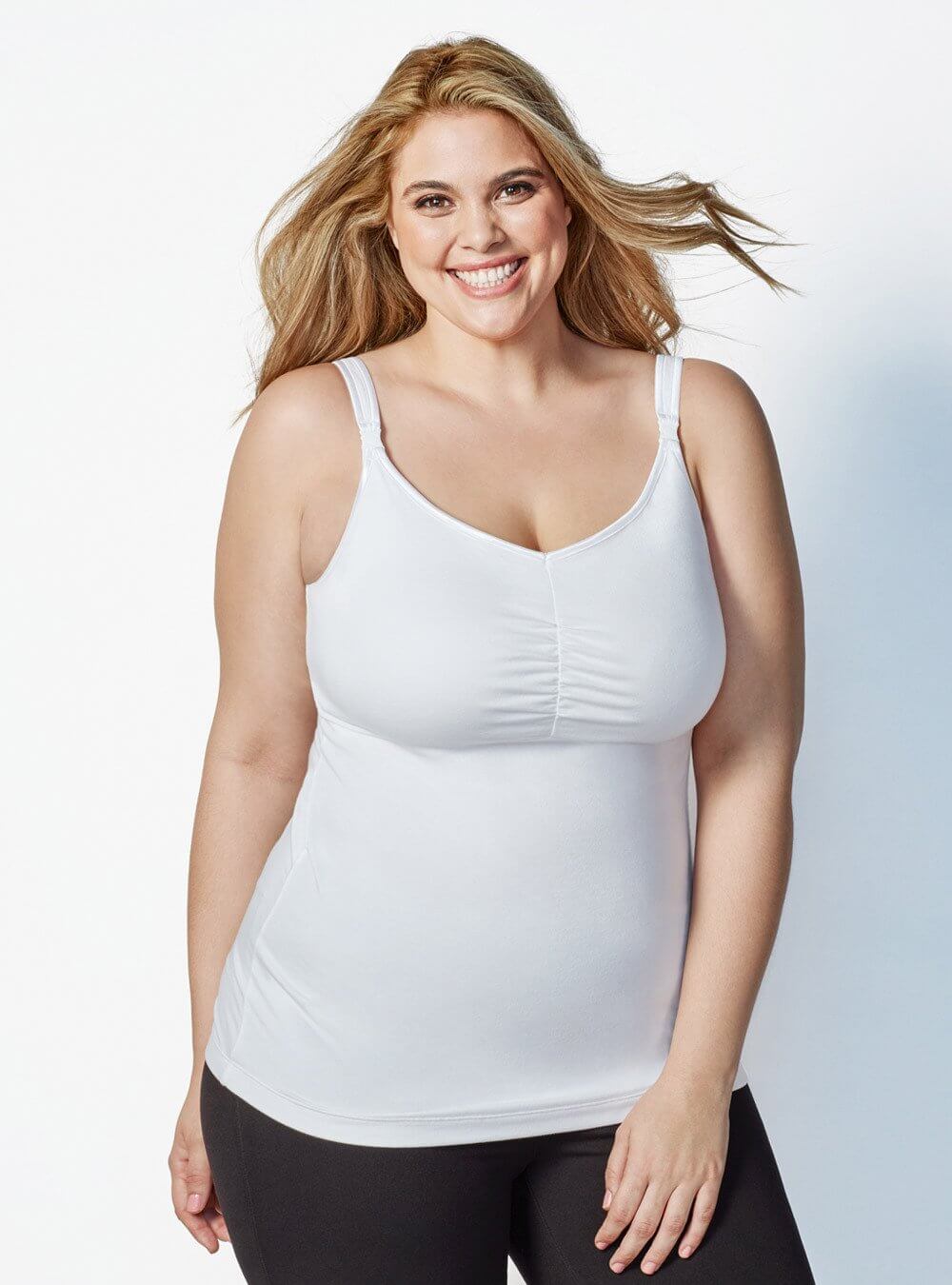 Bustier women will definitely enjoy the Bravado! Designs Women's Dream Nursing Tank. It is constructed from cotton and spandex and features a clip design. This means that you can simply clip down the cups when you are in the process of breastfeeding and then just reattach them once you are done.
The double-layered cotton breast pads will ensure your breasts are protected from any chaffing. It has also been tested to have no harmful additives that could be problematic to your baby when breastfeeding. It is also worth noting that this bra is machine washable, making it a much easier for you to have them cleaned in a jiffy.
The biggest downside might be the price and this tank top is a little more expensive than some of the others on our list. However, it is still highly recommended for the quality and value that it offers. It can also be worn underneath your clothing if you feel like hiding the top and wearing a stylish dress for a night out.
iLoveSIA Seamless Nursing Cami Tank Top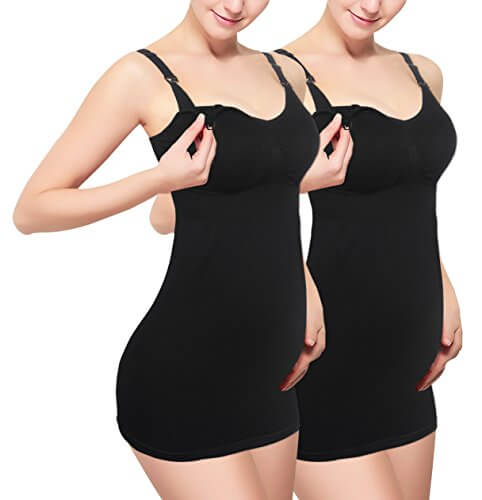 If you plan on buying this tank top, you should wait until your little one arrives. The iLoveSIA Seamless Nursing Cami Tank Top is constructed from nylon and spandex, but it features an extremely slim fit. It will definitely help you tug away some of that excess pounds that you might have gained around the belly during the pregnancy.
The top features built-in nursing bras and this eliminates the need to wear a nursing bra with your top. With a clip on either side, you can drop down the top whenever needed and simply just attach the clip when you are done. Removable pad inserts are also welcome to keep your breast protected from chaffing and leaking.
These tops are certainly for the slimmer women looking to keep their figure intact. They are quite affordable and this makes them the perfect option for helping you get back your tight figure. It is also worth noting that this top goes perfectly well with most wardrobes and we would definitely recommend it.
Caramel Cantina Nursing Tank Top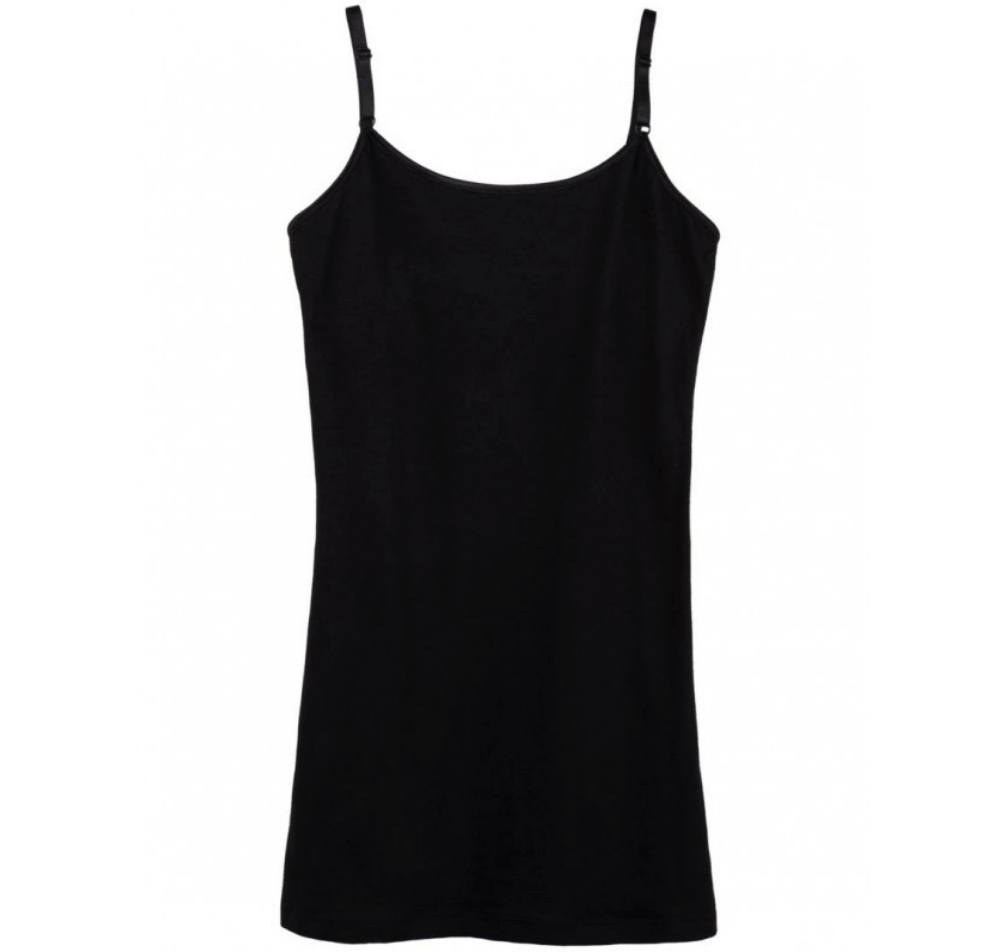 Made from nylon and spandex, the Caramel Cantina Nursing Tank Top is much similar to the previous design, but it features a looser fit. This will ensure that you have some breathing space on the inside. It comes with a built-in nursing bra and features a drop-down clip to make the nursing process a little easier.
One of the best parts is the straps that are on the back of the top. The criss-cross feature will offer you some additional support and comfort and the longer length means they can be worn with your everyday clothing. It is also worth noting that they have multiple sizes to accommodate the needs of virtually every woman.
While the price may seem a little steep, you should keep in mind that you are receiving three of them. This makes it easy to interchange them with your wardrobe. They can also be machine washed, which means you should always have one ready when needed. This is certainly one of the more comfortable options on the market today.
HOFISH Women's Maternity Nursing Tank Top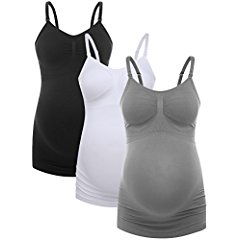 The HOFISH Women's Maternity Nursing Tank Top is also constructed from nylon and spandex and they offer excellent comfort to all users. The bras are not only perfect for nursing after the pregnancy, but they offer some great support during the pregnancy as well. This means much more comfort when carrying your baby.
A built-in nursing bra has also been included, making it easier for you when it comes to choosing your post-pregnancy wardrobe. The top makes use of the drop-down feature to ensure that you have the utmost of comfort when it comes to feeding your baby. Additionally, spaces have been placed in the bra to allow you to add nursing pads.
These tops are also quite affordable compared to some of the others and this will certainly be perfect for all mothers. This top also offers versatility and you can wear it with your wardrobe as well as use it as pajamas.
Kindred Bravely Nursing Tank – Editor's Choice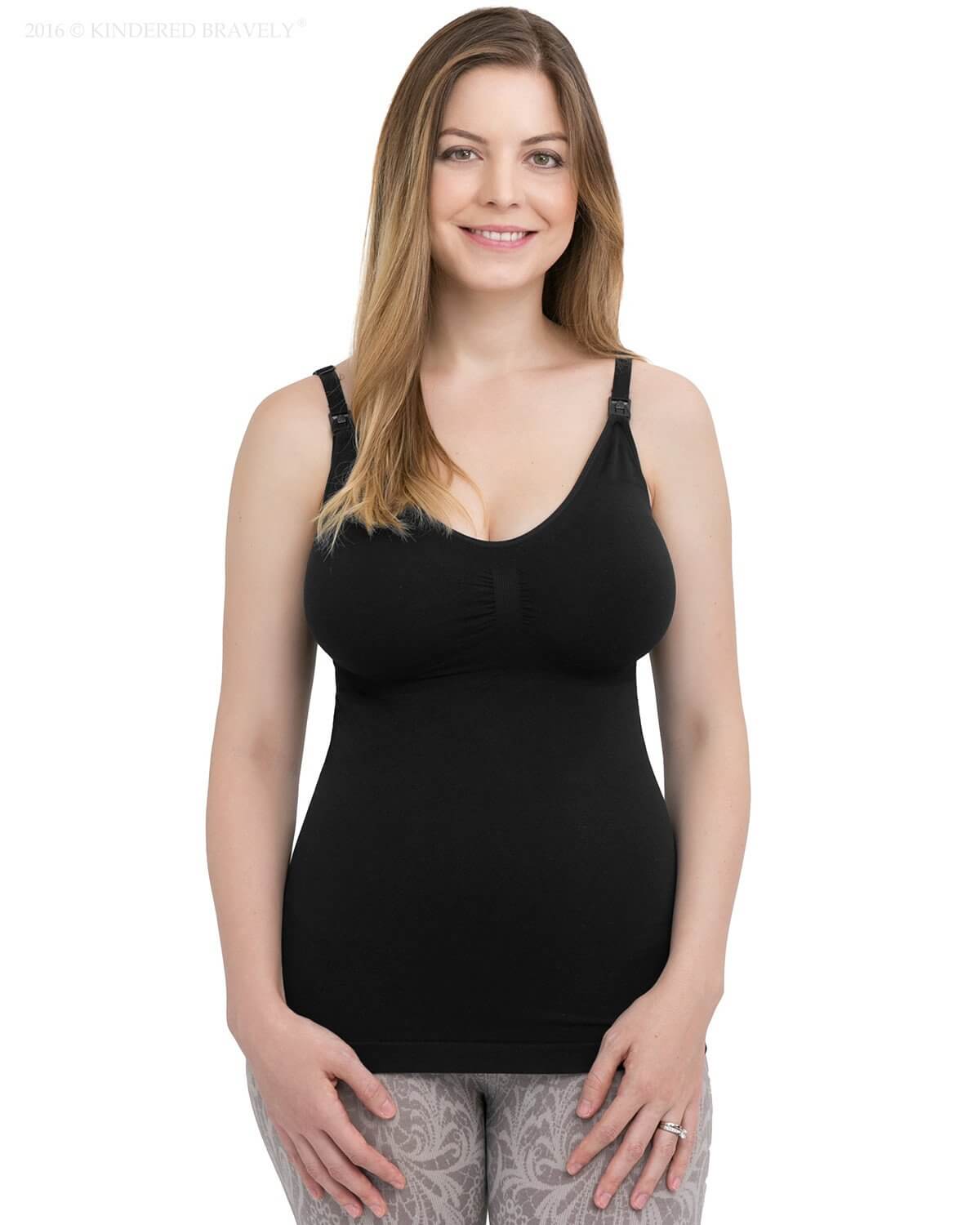 Last but certainly not least, we have the Kindred Bravely Nursing Tank and this is one of the top-rated nursing tanks on the market today. It has been constructed from nylon and spandex and it can be used during the pregnancy and during the nursing process. It features the drop-down feature for revealing the breast when breastfeeding.
While it might be a little expensive compared to some of the others, this is definitely one of the most comfortable tank tops on the market today. It can be used with your daily wardrobe as well as for the purpose of pajamas. It is also available in multiple different sizes to accommodate mothers of virtually all sizes.
If you have the available funds and you are looking for something stylish that offers the best in support and versatility, this will be the ideal option to consider.
Final Thoughts:
Nursing might not be a pleasant experience, but it is fundamental to the growth and development of your baby. If you are serious about nursing, you will need a great tank top to make life easier and these are the best nursing tank tops on the market today. We would highly recommend all of them for the quality and value they offer.
We would like to thank you for reading this article and encourage you to share some of your thoughts on the selected products. Let us know in the comment section if you have any experience using them and what your thoughts are. We would also like you to let us know if we might have missed any of your favorites.