When we started this list of the best baby car seat covers, we didn't know where it will end or begin. Having a baby means you need to secure and protect it from a lot of things, mainly snow, rain and cold in general.
It is extremely important for the little ones to always feel cozy, secure and comfortable, especially when driving, this is why we try and create these best of lists so moms everywhere could make sure they use only the top products for their child.
What is a baby car seat cover anyway?
A car seat cover or protector is a piece of fabric or plastic that is wrapped over the baby car seat and thus protecting it from the outside world. In most cases this protection will be from the hot sun, cold weather or even from flies and bees.
The covers comes in many types and styles and moms need to chose the one that is best suited for her baby. We also found that a lot of mom love to cover their child while he is napping in his seat because it contributes to his sleep that everything around him is dark, even if he closes his eyes.
I don't know a mom who don't own at least one baby car seat cover and I'm pretty sure you won't find one either. You can either go with style as a buying choice, or by protection type, what ever is most important for you.
Some baby car seat covers are only meant to be for style, and maybe for a little bit of darkness, while some are really functional as they come with stuffing to keep the baby warm, and even a window so he could see what's going on around him. Whatever your reasons are, browse the list of the 13 best baby car seat covers and thank us later.
1. JJ Cole Car Seat Cover – The first on the best baby car seat covers list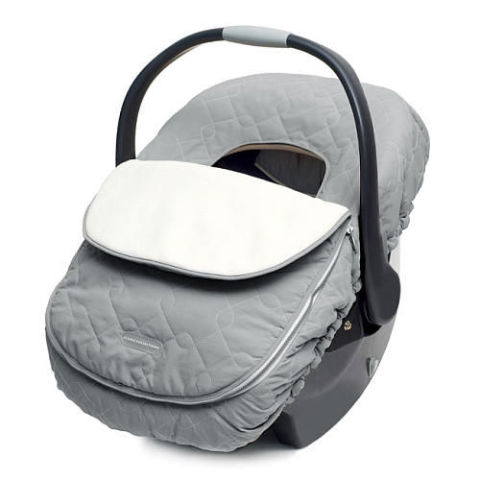 Looking for best year-round protection for your baby? This lovely JJ Cole Car Seat cover will make sure your baby is warm and protected from all the elements. It has that little window we mentioned before, so that your baby can peak through and feel connected while staying warm.
2. Britax B-Covered All-Weather Car Seat Cover in Grey – Awesome baby car seat covers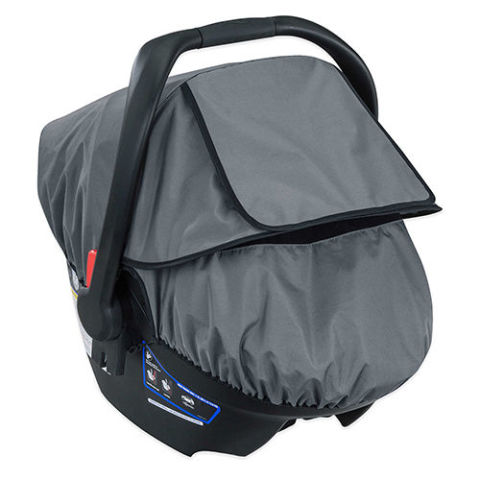 This greatly designed baby car seat is a great choice for daddies on duty. This baby car seat will withstand any weird weather and will keep your baby secure at all times. The tight fit and the special fabric can even keep the rain away, but for obvious reasons, try to not take your baby outside in the rain if possible.
3. JJ Cole Original Bundle Me – best toddler car seat covers and protectors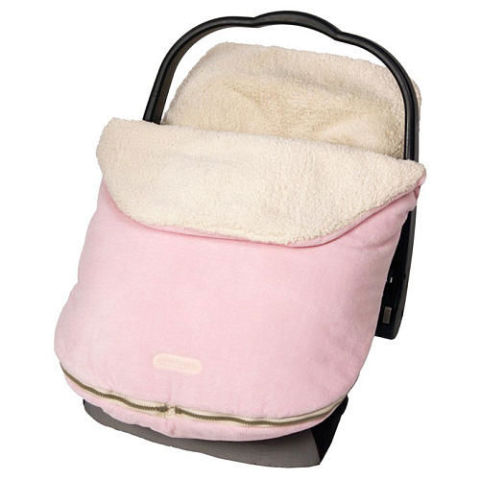 When visiting a doctor, dentist or just going for some shopping, this cozy wearable blanket would be a real life saver. A great pick for winter and cold weather months. We also just love the stylish design with the inside fur and the cool color selection for the outside. This is a great choice for sure.
4. Jolly Jumper Arctic Sneak-A-Peek Car Seat Cover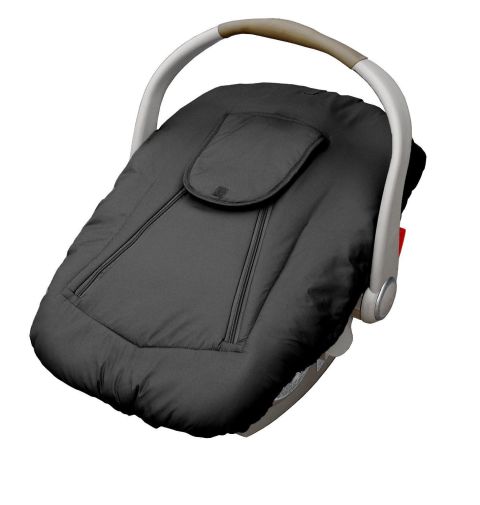 When the rainy days arrive, it is extremely important to keep your baby dry and warm. This great baby car seat cover is made out of water-repellant material which makes the raindrops just roll off. It's like owning a super power against the raindrops, they just bounce off it like bullets.
5. Dreambaby Infant Carrier Insect Netting in White
It is a nightmare going somewhere and realizing there are too many bugs for your baby to handle. With this awesome cover seat, these places will no longer be your problem, the insect netting makes sure your baby is protected from all the insects and bugs and it's transparent enough so he could see through.
6. Bébé au Lait Muslin Car Seat Cover in Polka Dot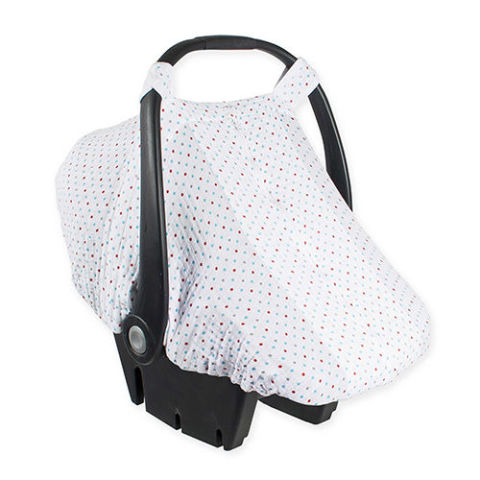 Humid days can also cause a problem, this lovely baby seat cover with nice polka dots is designed to keep your baby safe and protected from the sun. And don't forget he will look pretty shabby while sitting inside this thing. A great choice to check out on the list of the best baby car seat covers and protectors
7. Carseat Canopy NFL Print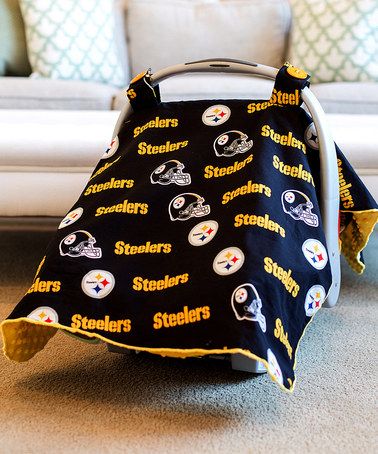 If your husband is a big football fan, surprise him and get this awesome baby car seat with NFL prints. Your husband will be showing off with it, and most importantly the baby will be safe. We don't really know why we automatically phrased this paragraph for men, moms love football too! Go Steelers!
8. Itzy Ritzy Cozy Happens Infant Car Seat Canopy & Tummy Time Mat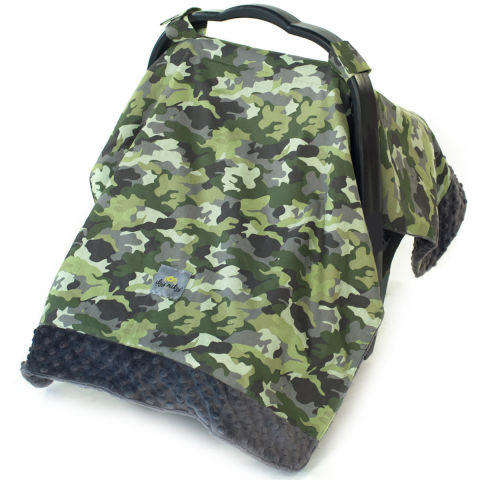 A great multipurpose baby car seat which is designed to keep your baby away from the eyes of strangers. This baby car seat features interior hooks and can be transformed into an activity mat when flipped over. Great choice for families who like to be out door and blend with their surroundings.
9. Aden + Anais Muslin Car Seat Canopy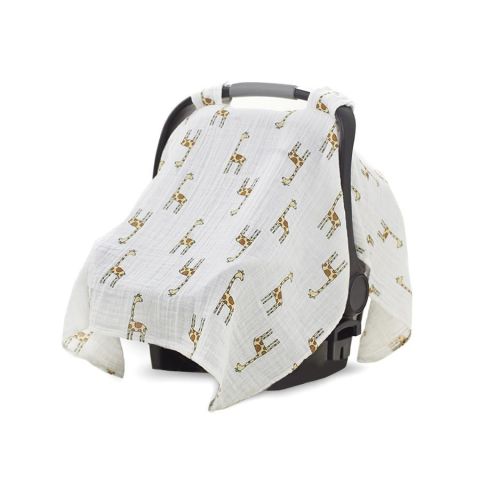 Going out on a picnic and you want to take a baby with you? Not a problem, this great baby car seat cover is designed to suit the picnic and keep the baby cool and sweat free. As you can see from the image, the fabric is nice and soft, your baby will love you for this one.
10. Cozy Cover Cozy Sun & Bug Cover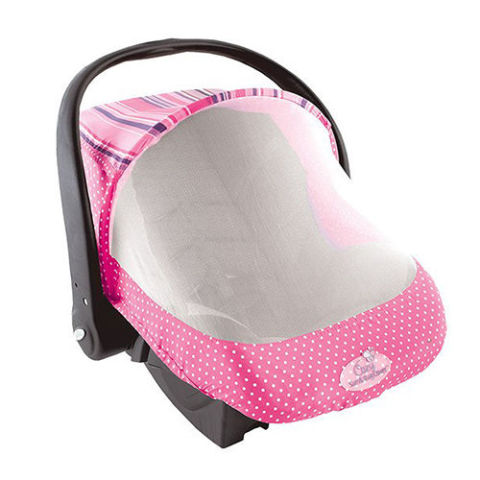 Outdoor events can be a real pain. This baby car seat protector is designed to protect your baby from the bugs, but still allow him/her to see everywhere around. Plus just look at this design, it looks like an expensive car just waiting to be bought.
11. Summer Infant 2-in-1 Carry & Cover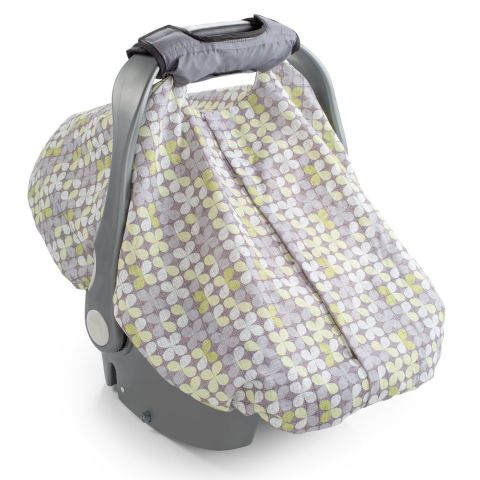 If you seem to have a trouble carrying your baby around and it seems to be too heavy, this lovely baby car seat cover will make your life a lot easier. Designed for a little bit heavier babies, this baby seat is a great choice for you. And don't forget the matching cover right?
12. Summer Infant Little Looks Car Seat Cover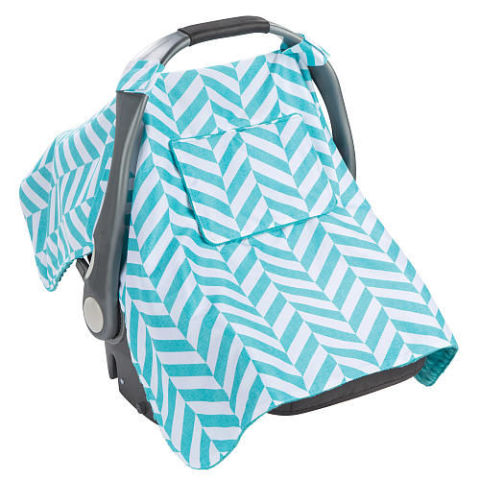 A great baby car seat cover for newborn babies! Now you can quietly peek through a peekaboo window and see how is your little one doing without worrying you will wake him up or make him upset, we love when brands add useful stuff to their products, and this is one of them.
13. Crazzie Canopy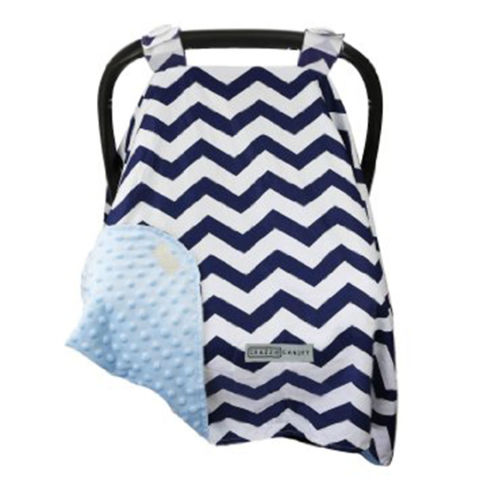 In need of some extra leg room? This adorable baby car seat protector is designed for tall babies who always struggle with comfort and their feet. You can notice that it comes with double styles so you can mix and match, great choice to check out.
Which of these best baby car seats covers would you like to own? Do you own any of these baby car seats and what are your opinions about it? Let us know in the comments below.