Nothing makes a statement quite like a titanium watch does. Sturdy, dependable, and comfortable to wear, titanium watches strike the perfect balance between functionality and style. Here's our round-up of the best titanium timepieces for the discerning millennial. Add one of these to your repertoire for an instant style boost!
1. Citizen Eco-Drive Silver-Tone Titanium watch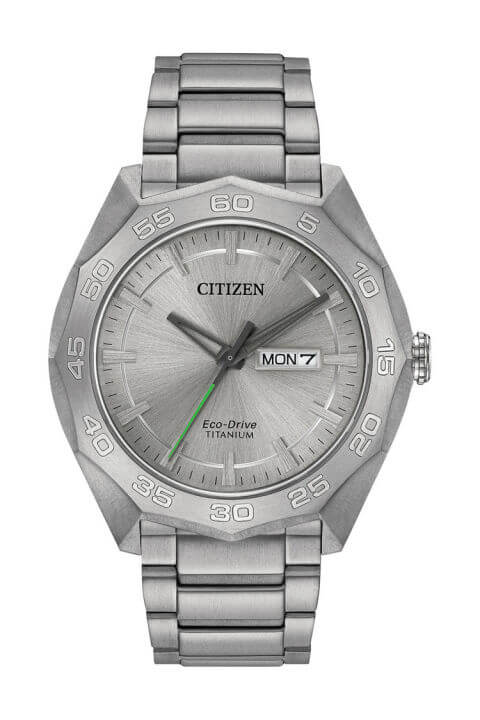 Sometimes, simplicity is the shortest route to sophistication. This unembellished, all-grey titanium watch by Citizen is a solid case in point. A word of caution, though: don't take this product deep sea diving. Despite its bezel, it's only rated for 100m water resistance. Doesn't stop us from loving it all the same!
2. Hamilton Frogman Titanium time keeper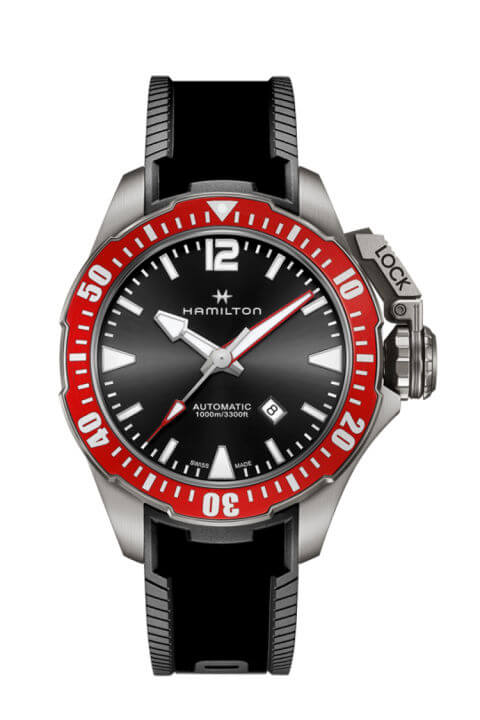 Fresh off its 2016 Baselworld unveiling, this absolutely spectacular Hamilton titanium watch sports a U.S. Navy inspired design. Its contours, colors and details allude to a classic Mid Century timepiece, and its modern, state-of-the-art build promises unmatched performance and durability. This particular piece has a 46mm titanium case with an emphatic red bezel. If you prefer something a little more understated, we recommend the 42-mm Frogman (though that's a stainless steel variant).
3. Tissot Titanium GMT Watch – best titanium watches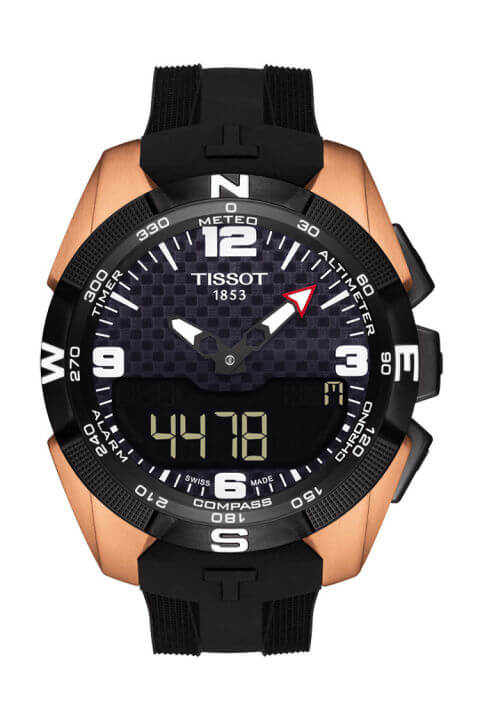 Calling all NBA enthusiasts – we've found you the perfect wrist gear! This NBA collection Tissot watch features a suave solar-powered design and a titanium case with PVD coating. It also packs a host of travel-friendly features you'll love, ranging from a compass, altimeter and chronograph, all the way to weather forecasting capabilities.
4. Steinhart Ocean Titanium 500 – good titanium watches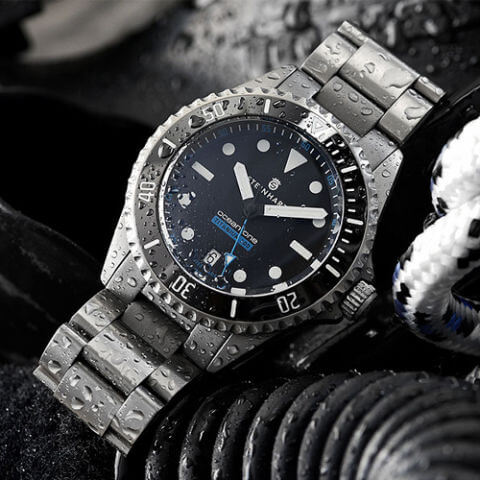 Remember the Rolex Deepsea Sea-Dweller? That much-admired classic receives an all-new homage in the shape of the Steinhart Ocean Titanium 500. We love how seamlessly this combines the legacy bracelet, bezel and case shape of the original Rolex, with hands, markers and subtle touches of color that are nothing but modern.
5. Mühle Seebataillon GMT – great titanium watch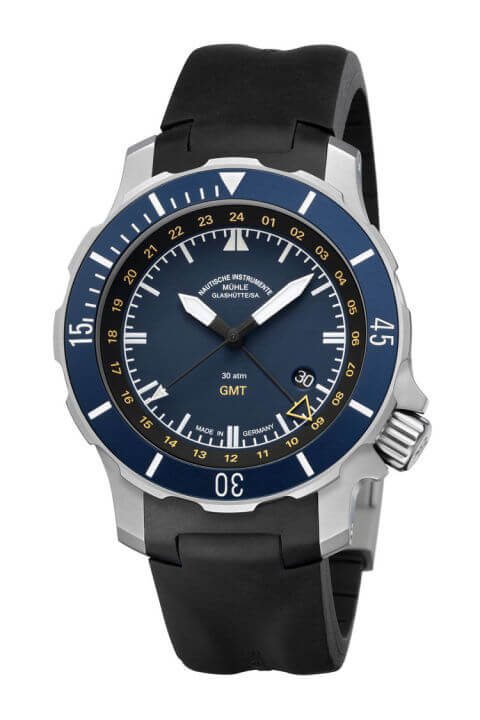 The next watch on our list is one for the pros. This Mühle timepiece is designed specifically for serious watch enthusiasts. Reflecting its maker's trademark focus on functionality and performance, this titanium GMT piece doesn't ask for attention – and doesn't need to.
6. Hamilton Khaki Field Titanium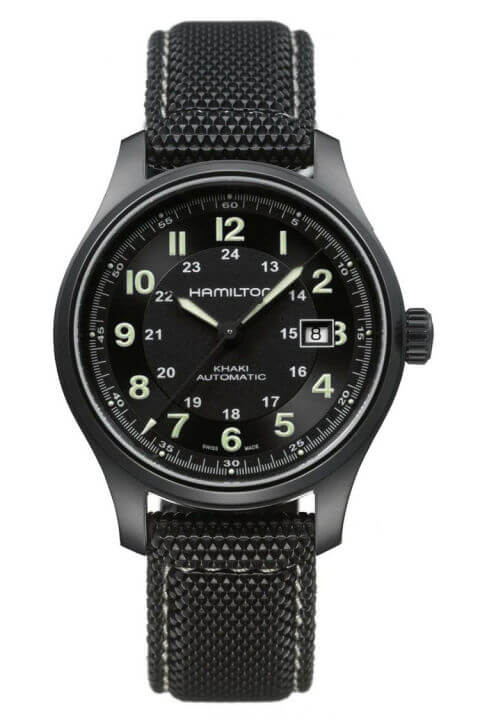 Quiet sophistication meets the Hamilton promise of quality in this understated titanium watch. This timepiece had us floored with its simplicity, and with its lightweight, ultra-comfortable build. Plus, there's more to this than comfort and durability; the titanium take on the original steel version lends this watch a generous dose of character.
7. Tempest Commodore V2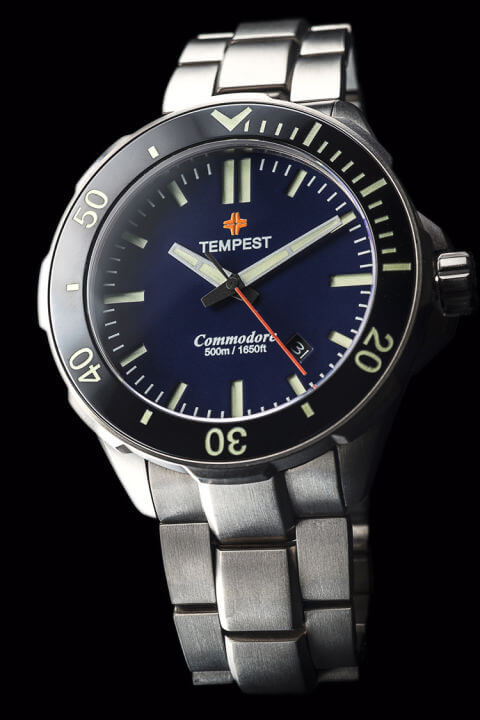 We simply couldn't leave this Tempest timepiece out of our list. Effortlessly stylish, durably built, comfortable to wear, and affordably priced for added measure, this titanium watch is a safe bet if you're looking to up the style quotient without going out of pocket. What's more, the Commodore gives you half a dozen dial color and style options to choose from!
8. Ball Engineer Hydrocarbon DeepQUEST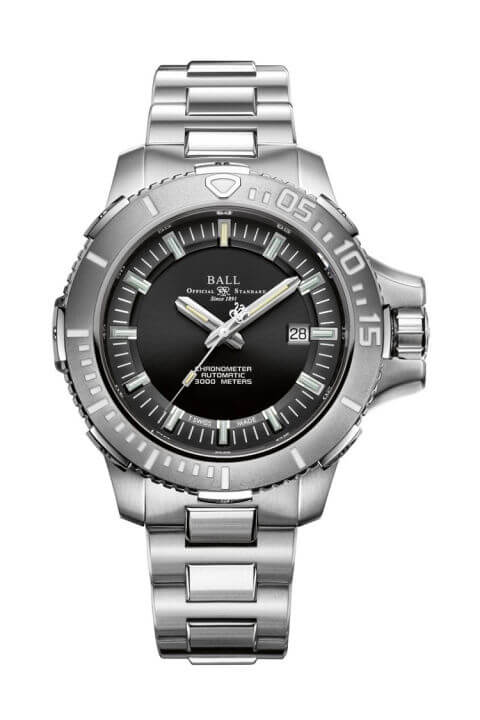 Run-of-the-mill feature-packed watches pale in comparison to the DeepQUEST. This rugged, high-performance timepiece will rough it through extreme temperatures, magnetic fields and shocks, besides offering near-unbelievable water resistance at 3000m. Get all this packaged in heavy-duty titanium casing with superior engineering written all over it.
9. Seiko Kinetic Titanium Watch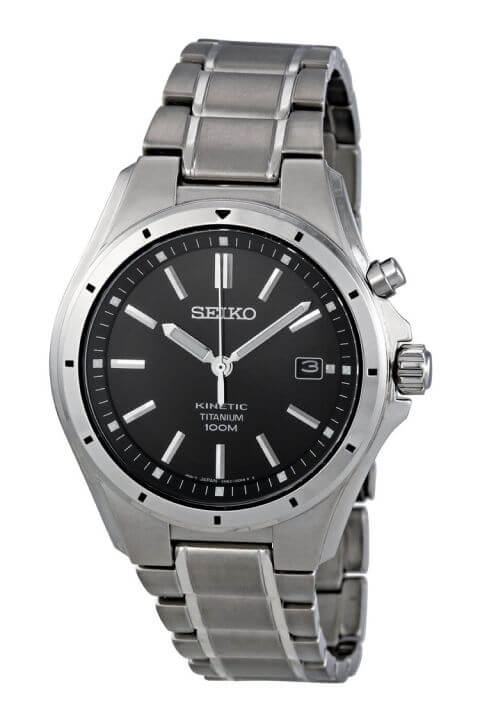 Fancy titanium watches but don't fancy their price tags? Check out this minimal wonder from Seiko, offering simple good looks and solid build quality at a bargain price. Its simple black dial and minimal markers get our vote, especially given how seamlessly they're integrated with a 40mm titanium case and bracelet. An excellent piece of everyday wrist gear.
10. Citizen Eco-Drive Promaster Altichron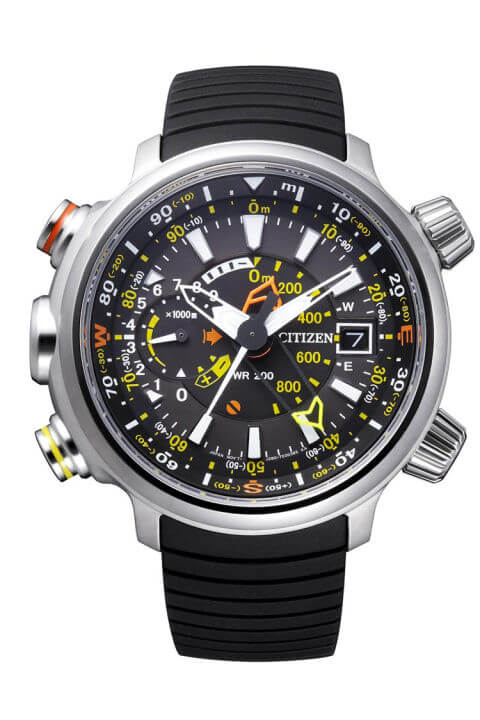 Designed for quirky albeit urbane tastes, this titanium watch by Citizen is hard to miss. Refusing to hide behind subtle lines and proportions, it flaunts a generous dial with a host of markers not just limited to telling time. We aren't always drawn towards busy dials, but this one does a bang-up job of keeping things legible (and interesting).
11. TAG Heuer Formula 1 David Guetta Edition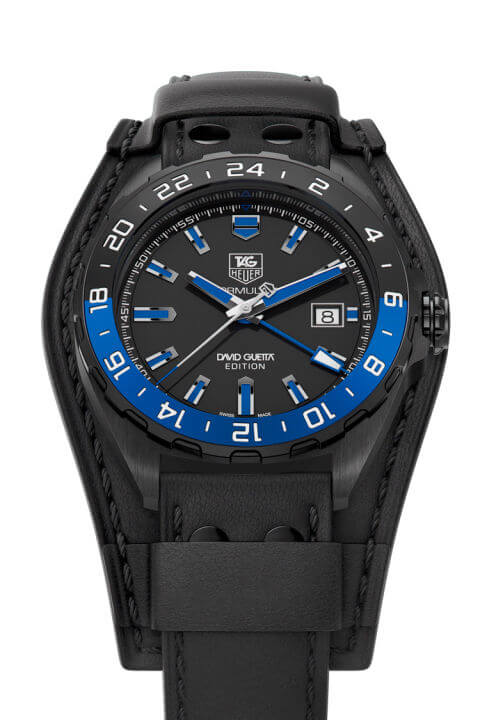 Fast-tracking your route to upbeat urbane style is this special-edition TAG Heuer timepiece, with a bund strap, a black-coated 43mm titanium casing, and unique blue accents. The half-and-half bezel in blue and black does remind you of a certain much-loved Rolex, but this is far from being a homage piece. We give it full marks for its ultra-comfortable combination of lightweight titanium and soft leather.
12. Peter Speake-Marin Spirit Wing Commander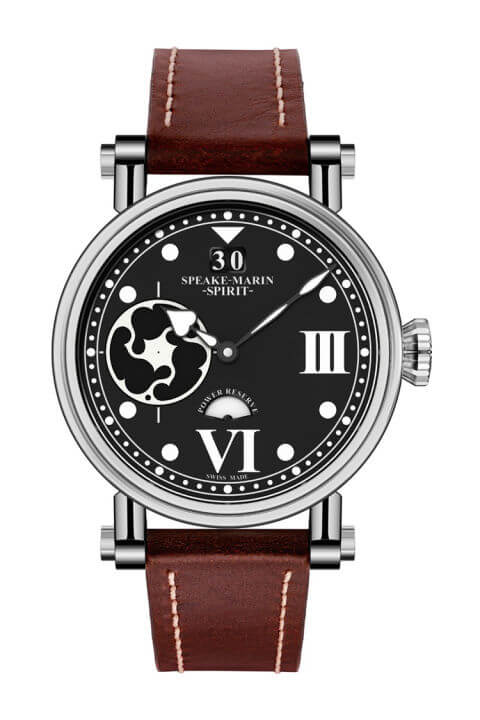 Nothing says 'exclusive' quite like this exquisite Speake-Marin watch. Uber-cool and understated in equal measure, it adds character to just about every outfit. We're floored by the craftsmanship on this one, especially the way its 'pilot-watch' dial and titanium case sync with a classic brown leather strap.
13. Skagen Melbye Titanium Watch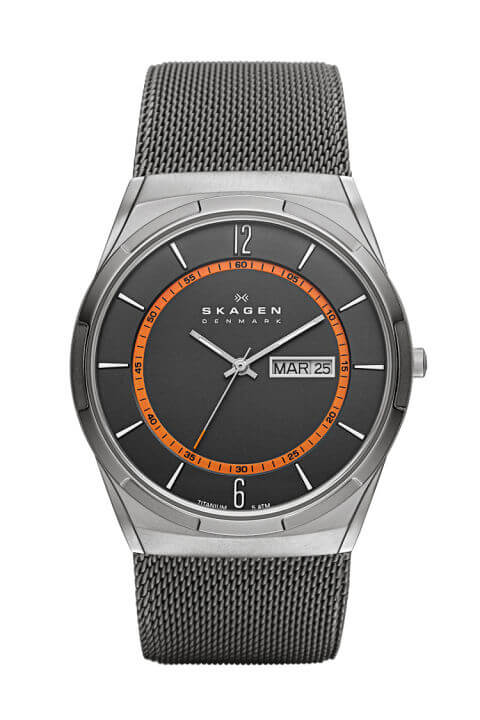 Quite the complete package, at least as far as modern wristwatches are concerned, this Skagen timepiece has the looks, the functionality, and the price point to win you over! As sleek as they come, this watch has a 7mm thick titanium case attached to a steel mesh strap, together offering an ultra-light, ultra-comfy fit.
14. Tudor Pelagos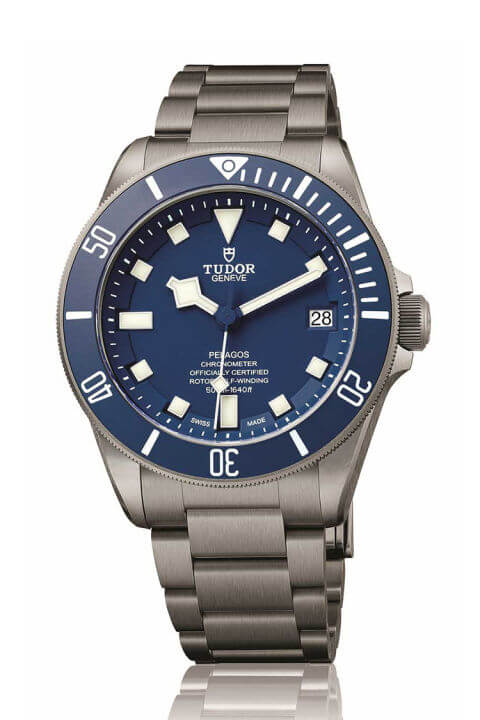 Though primarily marketed as a diver's watch, this Tudor product also has the looks and the functionality to partner everyday outfits and special-occasion attires. You don't have to be a fan of big dials to appreciate the form and proportions of this watch. We especially like how the sporty blue dial complements the sophisticated titanium bracelet to give this watch its one-of-a-kind vibe.
15. Linde Werdelin Spidolite Titanium Blue watch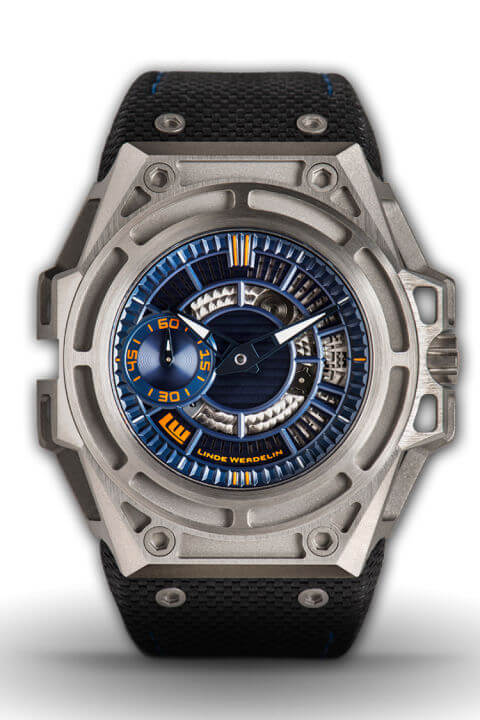 Before we close our 'watch'-list, we'll take a bow with this absolute stunner of a timepiece. Everything about this Linde Werdelin product – from the elaborate details of the titanium case to the intricacies of the blue dial within it – is a master class in fine watchmaking. Asks for top dollar, of course, but this is the kind of accessory you save up for (or at least some of us here do)!
Ready to make heads turn with every flick of your wrist? Let us know which of these titanium watches made its way to your dresser