There are the days when our hair just doesn't want to cooperate, there are the days when we want to look a little bit different than usually – all this can be solved with a good curling iron.
Women all around the globe know the importance of owning one of the best curling irons money can buy, no one wants to ruin their hair and burn their hair tips with a cheap iron that you might saved a few bucks on, but burned your hair right off.
Now that we got this out of the way, women will understand the importance of this list, and obviously, this article is aimed at women because men don't really care about these things. Now we realise that every hair is different and not necessarily a top expensive curling iron brand will be the best choice for every girl, some girls love their cheap no brand iron because it's the perfect fit for their hair type.
But in most cases, getting a top brand curling iron will be a wise choice. We bring you 10 truly great curling irons which will do their job amazingly well and some are cheaper than you think.
Best Curling Irons quick table
Before we get into the detailed list of the top iron curling brands, let's take a second and learn why we created this list in the first place. In recent years so many curling iron brands have emerged that it's easy to get lost in the noise.
In this list we try to show you some of the best curling irons we could find, but not necessarily just by price, there are very good straightening irons out there that are really cheap, so take a look at the list and chose the one you love the most.
How a curling iron works

Everyone's hair has a thing called Keratin, Keratin is part of our shaft, or cortex and it's what makes the shape of our hair. This whole thing is bound together by hydrogen bonds, what are hydrogen bonds? Well, these are like the glue that keeps our hair in it's shape, curly hair will most likely always be curly, and straight will be straight, this is the job of the hydrogen bonds, to keep the original shape of our hair.
Over the years, humans discovered that you can change the shape of your hair by doing two things: You can get it wet, or you can apply heat to it. Both of these methods will change the shape of your hair at least in a temporary way.
When you get your hair wet or very hot, the hydrogen bonds are weaken or even broken, and like we said before, if the hydrogen bonds that keep the hair in its shape are now weak, you can use that to change the hair shape and type. At least until the bonds are formed back together to their original state and thus your hair will come back to its original state ( curly or straight )
Great examples of this is to think about how you can wash your hair with water, and then put it inside curling tubes and let it dry out. All of the sudden your straight hair is now curly right? Another example is a girl with curly hair that will use a curling iron on her hair will suddenly notice that her hair becomes straight because of the heat.
People have been changing their hair styles on a daily basis and in most cases it will bounce back to its original shape once you wash it or enough time pasess by.
So Curling irons work in the most simple way just by applying heat to your hair while you curl it on the barrel. The more heat you apply, the more your hair will curl ( be careful not to burn it ).
Some curling heat products have many other features that help you achieve your goal, you can set your own heat temperature high or low depending on the style of your hair, some irons can spin while you use them helping you curl your hair on the barrel and some can even do much more. Bottom line, they are a very simple product to use and work on a very simple principle.
How to use a curling iron to curl your straight hair video:
How to use a hair straightener to straighten your hair:
Best curling irons models and brands list
1. Infiniti Pro by Conair Nano Tourmaline Ceramic Curling Iron – Best for curls and stylish look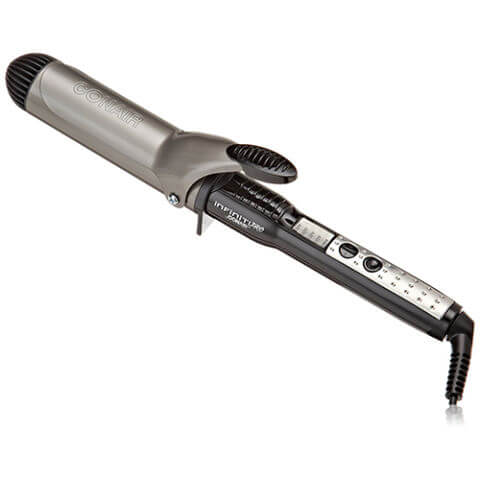 You are too used to the old fashioned ways and you seek for a curling iron that will serve you well? Infiniti Pro is a great choice, this 1.5 inch thick wand will allow you to make gorgeous curls than you can count and in no time at all. We love the futuristic design with the clean silver color.
2. Drybar The 3-Day Bender 1.25″ Digital Curling Iron – Great curling iron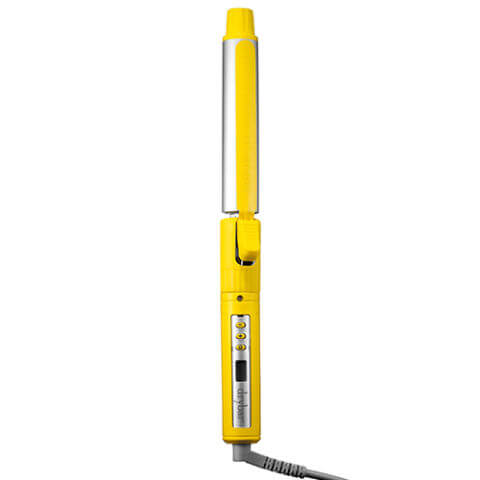 A magical curling iron designed to minimize the potential for flyaways and features a nonionic mineral technology for a great hair shine. The curls made by this curling iron will stay up for 3 days and keep your hair as you like with no issues at all. Plus look at that cool yellow design, it looks like a jewellery and not just a hair curling iron.
3. Hot Tools Professional 1110 Curling Iron With Multi-Heat Control – Top rated curling iron brand name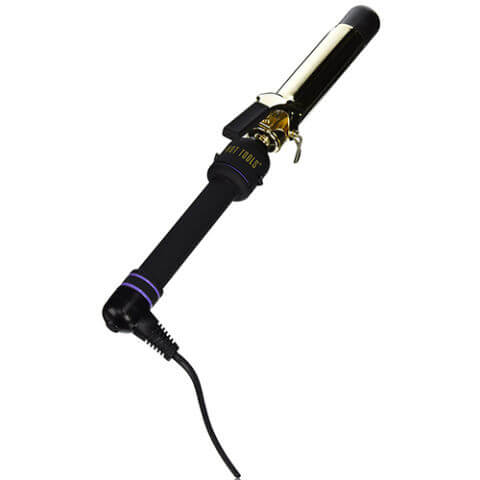 A multi-heat control is always a good thing on a curling iron, especially if you're looking for the best one you can find. You will be able to adjust the heat of your curling iron and prevent your hair from cracking and burning. This is a great feature to have when shopping for these kind of products. This curling iron will memorize your favorite heat level and do its best to make your hair look amazing. A great choice for sure.
4. Xtava Satin Wave 5-in-1 Curling Iron and Wand Set – The only brand that gives you a full set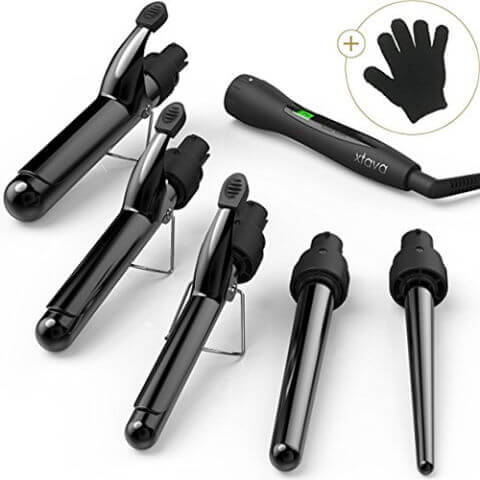 A super safe curling iron set which will adjust its work based on your hair type and your style. We just couldn't leave this item off the list, we know it's a set and not really a stand alone product, but it's good enough to be featured. In case you often forget to turn off your curling iron, this one will turn off itself after 60 seconds of sitting still. Safety comes first, never forget that when using heated products.
5. Beachwaver Pro Professional Rotating Curling Iron – Best for rotating curls quickly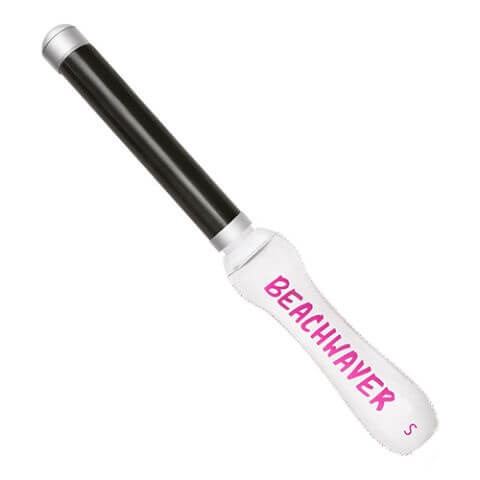 You will have the most gorgeous beach waves with ease thanks to this professional rotating curling iron. You can adjust the speed which will turn your curls into different shapes as you like! This feature doesn't come with every curler so the fact that this brand has it makes it a good buy by itself. Worth checking out for sure.
6. Conair Infiniti Pro Curl Secret Curling Iron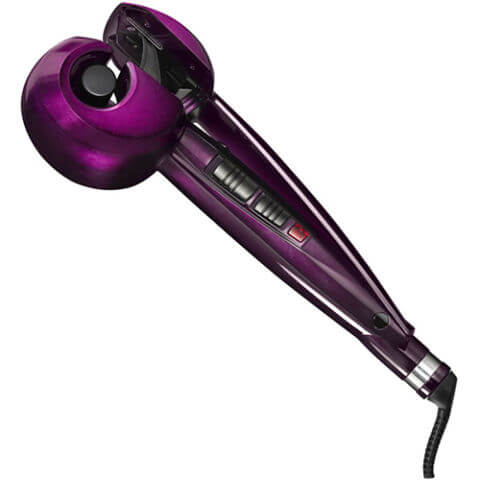 A super fast working curling iron for those who really never have enough time. With two heat levels and a 30 seconds heating up time, this curling iron is a great choice for those who like to keep it simple. Are you always in a hurry and getting ready last minute? This curling item is definitely for you, just 30 seconds and you're ready to go.
7. Hot Tools Professional 1181 Curling Iron Jumbo 1-Inch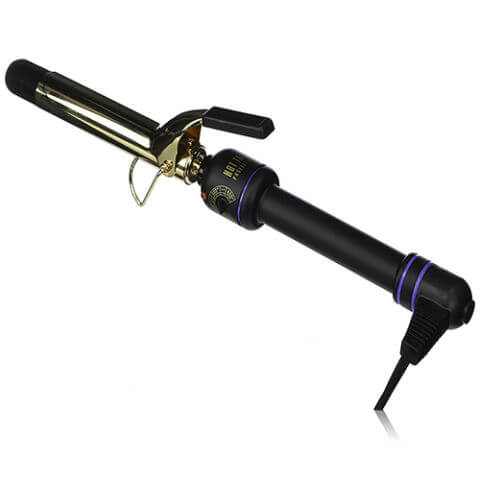 Even the name of this straightening iron sounds awesome right? A great curling iron which can reach up to 428 degrees and still keep your curls looking great and healthy. We love products that keep things simple, this is a basic iron item that even looks like every other product in the category, and that's it's strength in our opinion. Sometimes you don't need extra fluff, you just need a good product that works.
8. Conair Instant Heat Ceramic Spiral Styler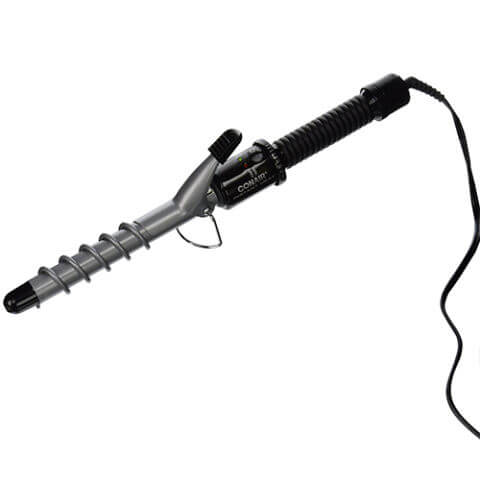 Designed to perfect the spaghetti style technique, this great curling iron has adjustable heat levels to suit your hair type and your hairstyle ideas, featuring an automated switch off, this curling iron surely impresses for its low price. Featuring two very important features we mentioned before: auto turn off which is a great safety feature and adjustable heat level for perfect use with every hair type. This is an awesome choice.
9. Ghd Curve Classic Iron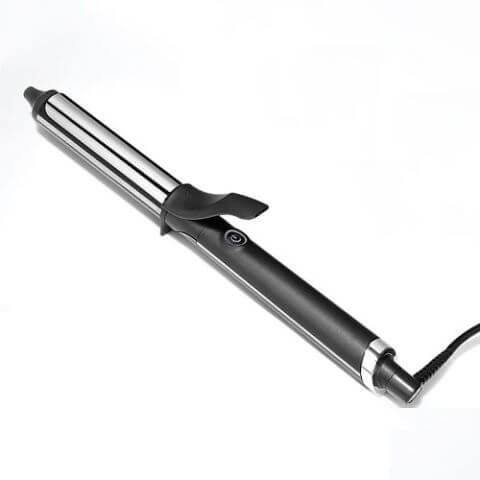 A stunningly good curling iron which features tri-zone ceramic technology built in along the wand. Super precise and durable, a curling iron which will make your curls as bouncy and as healthy looking as possible. The curling iron of the future? Just might be. Worth checking out.
10. NuMe Magic Curling Wand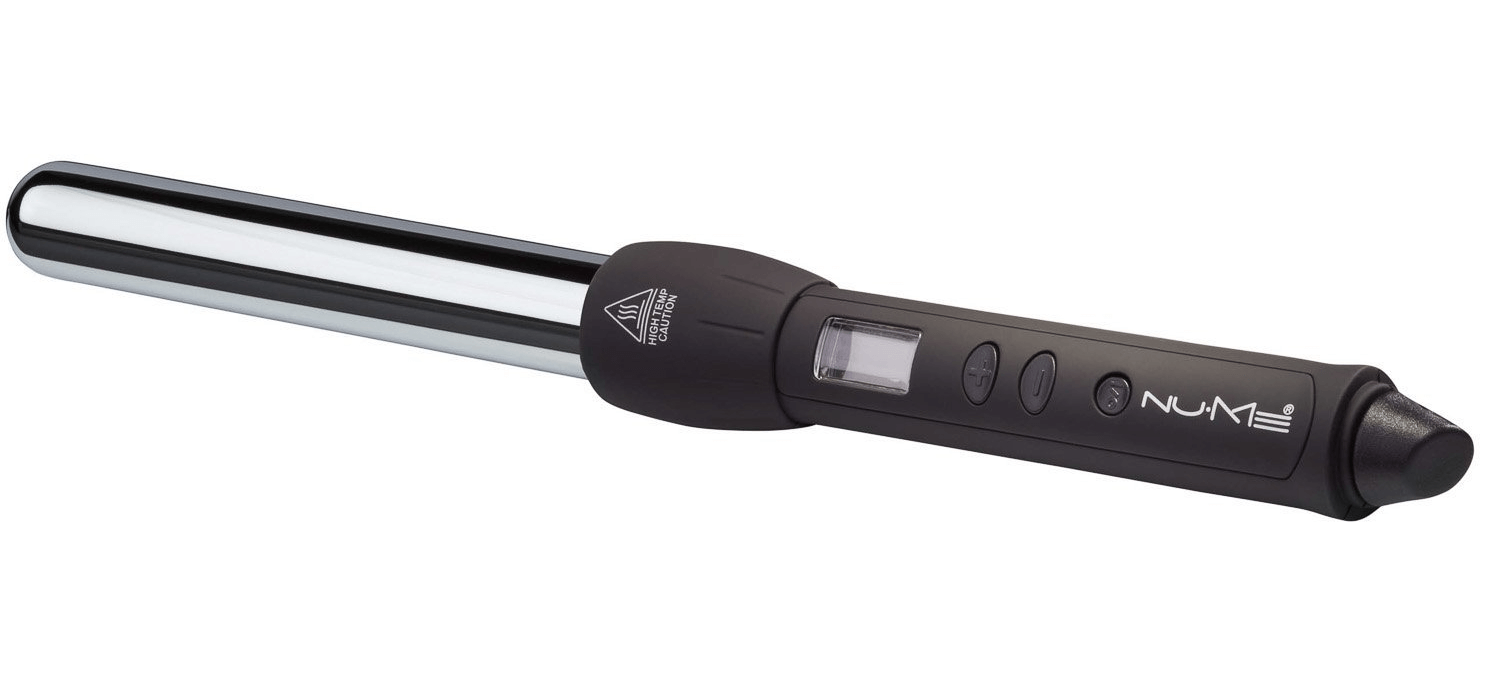 Notice that this curling item does not have a clip, this means no more crisp hair or god forgive even creased. The barrel is made from titanium so it's very durable and will do wonders for your hair. We also love the simple design with just a few buttons to get it all working. Simple and easy to use, this product is definitely worth checking out.
Things to note before choosing your best hot rollers item
Please note that when writing this top 10 list we obviously chose the items we liked, these items may be different from what other people or website choose and you might not agree with our choices, which is fine. We try to give the best information we can about the crimper iron category and we hope we can help you.
Curling iron for different hair types:
If you already have curly hair and you want to use a curling iron you should make sure to set the heat temperature on high, because curly hair needs a lot of heat ( but obviously be careful and don't over do it and burn your hair ).
If you have straight hair, set the heat temperature on low. Because straight hair can burn more easily and honestly is just easier to curl so no extra heat is necessary.
If you have wavy hair, use moderate heat settings, you can guess why, if curly hair needs high heat and straight hair needs low, wavy hair needs medium heat temperature.
How hair density affects your curling tongs choice:
Thick hair – for people with thick hair, they need to watch out for their temperature features and the curling iron barrel material. In general terms, thick hair needs more heat, so you would be wise to pick a curler that can reach high temperatures. You would also need to make sure the barrel material can sustain the high temperature so it won't just break down or worse, burn your hair to a crisp.
Thin hair – Exactly the opposite of people with thick hair, thin hair needs low heat temperature because it can't sustain the excessive heat and will burn quickly. So check for low heat settings. You also need to make sure that the item has a barrel that can properly absorb low heat so the hair will actually curl and not just slightly heat up.