Delicious (and inexpensive) homemade lunches can sure brighten up those dull days at work. Trouble is, how do you carry lunch to work every day, without your handbag or briefcase smelling like food? In sealed, leak-proof lunch bags, of course. We've picked out some of the best lunch bags on the market today, to make your hunt for the perfect lunch buddy a little easier.
1. Best lunch bags #1 – 

PackIt Freezable Lunch Bag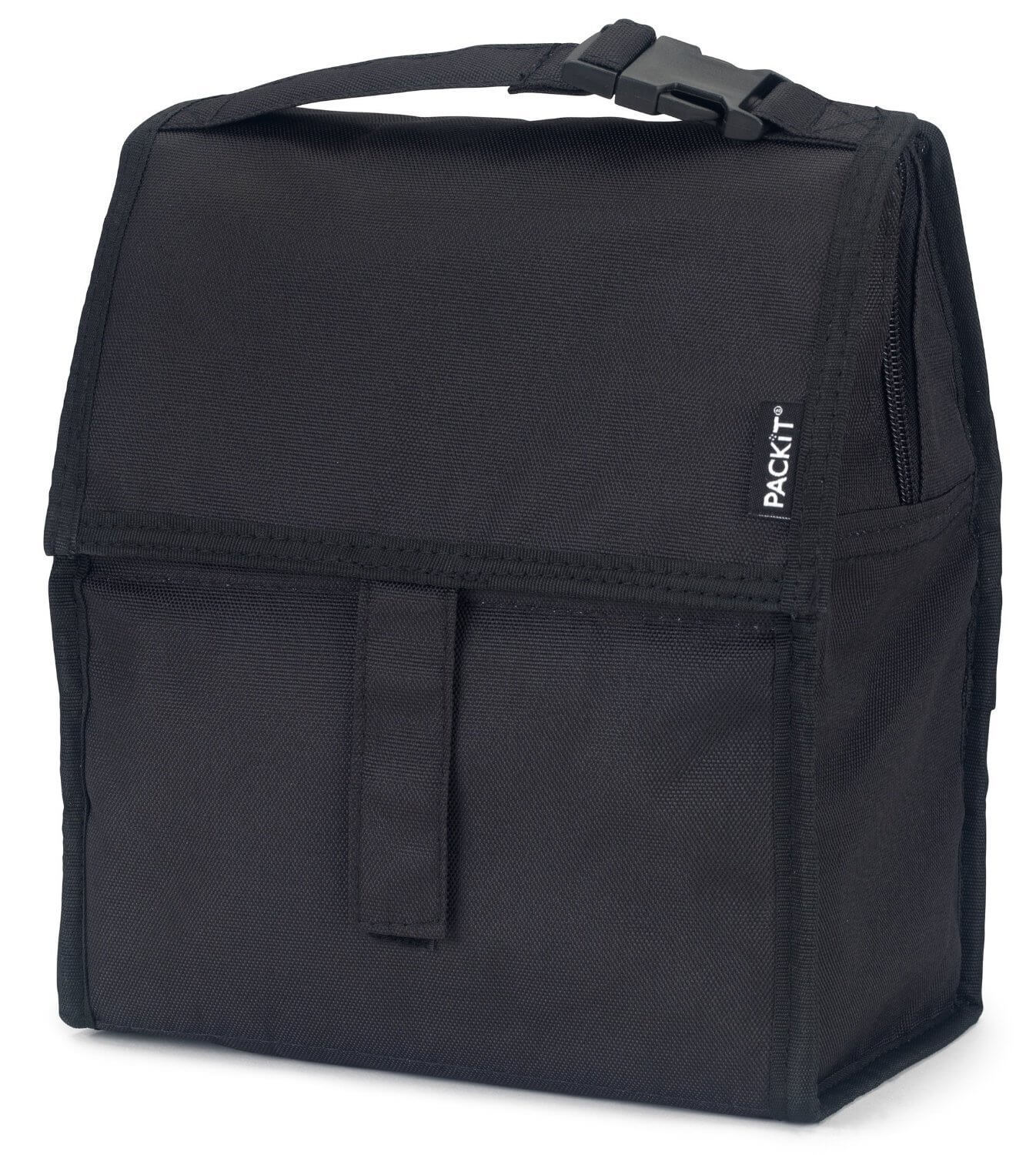 The PackIt Freezable Lunch Bag tops our list, on account of the special privileges it brings you. Just leaving it in the freezer overnight turns it into a compact, portable mini-fridge! The bag is equipped with a layer of freezable gel, allowing you to add a cold drink or your favorite ice cream to your lunch menu.
Plus, its waterproof, non-toxic polyester build ensures that you don't have to worry about leaks and stains. As an added perk, the PackIt Freezable Lunch Bag sports an easy-to-carry design, with a convenient clip that can be fastened to your existing work bag. This is the first on the list of the best lunch bags and for a good reason.
2. 

Transworld Durable Cooler Bag – good lunch bags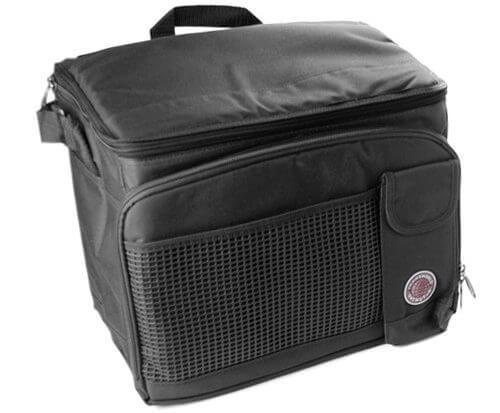 Are you finicky about keeping your salads or cold cuts at the perfect temperature? Meet the Transworld Durable Cooler Bag, a spacious lunch bag designed to keep your food just the right amount of cool.
Its no-nonsense design consists of one large insulated compartment, along with a handy mesh pocket outside, in case you'd like to store your phone or sundries in it. We love how comfortable this bag's shoulder strap is, and how it folds into a compact profile for easy storage.
3. 

BUILT NY Gourmet Getaway Bag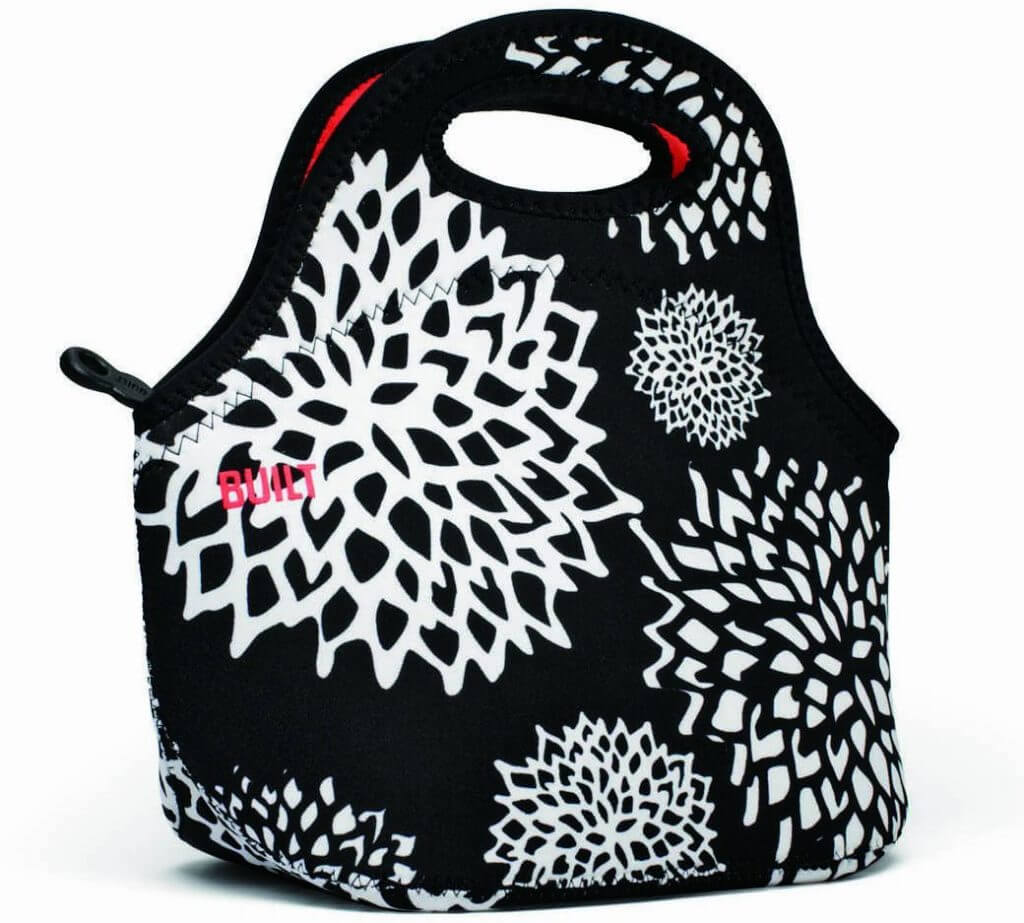 The perfect lunch bag for people who like to make a statement, the BUILT NY Gourmet Getaway Bag sports a distinctive, stylish design. It's not just eye candy, though. We were impressed by how the design of the bag was actually based on functionality. A flat bottom lets you stack multiple food containers, and a tightly secured zipper keeps them in place while you move around. A sturdy neoprene build makes it durable, and offers enough insulation to keep your lunch hot or cold for at least a few hours. Robust and reliable, the BUILT NY Gourmet Getaway Bag also happens to be machine washable.
4. 

EasyLunchboxes Cooler Bag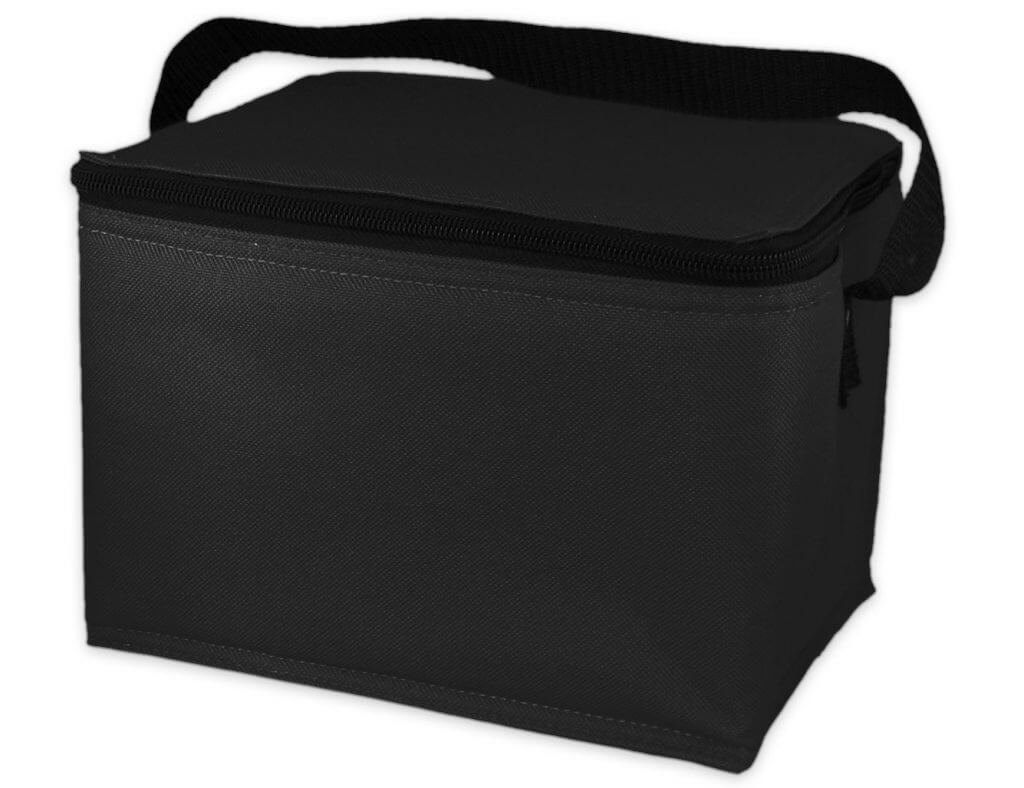 Never be forced to skimp on food at work again. The EasyLunchBoxes Cooler Bag won our hearts with the amount of space it offers – enough to carry multiple lunch boxes, and even a drink. Made of sturdy 300D polyester, the bag allows you to load it as much as you'd like. We also liked the simple, no-frills design, offering quality insulation and a sensibly shaped compartment that doesn't move your meals around. Other features include an ergonomic shoulder strap, and a foldable design that helps you store the bag just about anywhere once you're done with it. While buying the EasyLunchBoxes Cooler Bag, make sure you check out the wide range of colors it's available in.
5. 

Everest Lunch Bag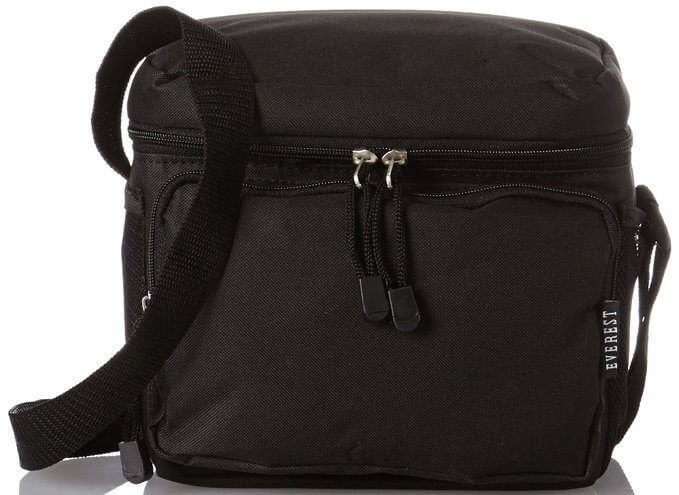 The next lunch bag on our list serves your weekdays and weekends equally well. Pack anything from work lunches to hiking munchies in the Everest Lunch Bag; its 600D polyester body ensures incredible durability. We also found this rugged bag extremely well organized, with a large insulated compartment, plus a bunch of other pockets for carrying cutlery, utensils and sundries. The finish of the bag makes it easy to clean after use, an ergonomic design ensures even weight distribution, and a thick shoulder strap makes it easy to carry.
6. 

Art of Lunch Insulated Bag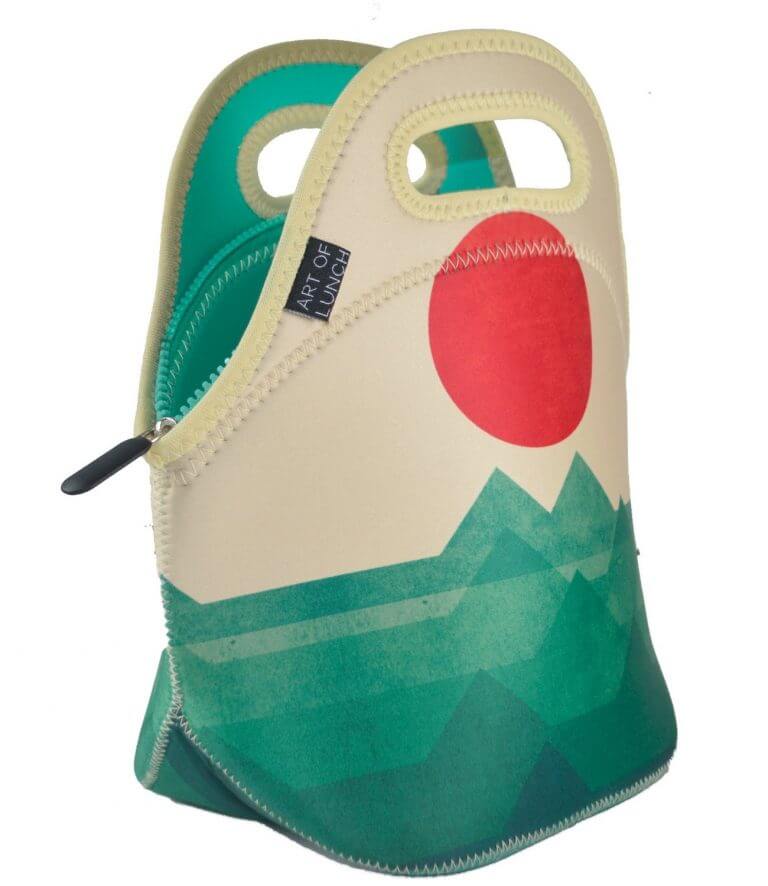 We weren't just floored by the name of this bag, and by its quirky, cheerful design. The Art of Lunch Bag also scores full marks on functionality. Its neoprene build keeps it perfectly sealed, and its clever design ensures that your lunch boxes and drink bottles or cans don't tip over. The Art of Lunch Bag also promises to keep its contents fresh for 4 hours. We looked for downsides but didn't find any; the bag was comfortable to carry and machine washable to boot!
7. 

Hango Insulated Lunch Bag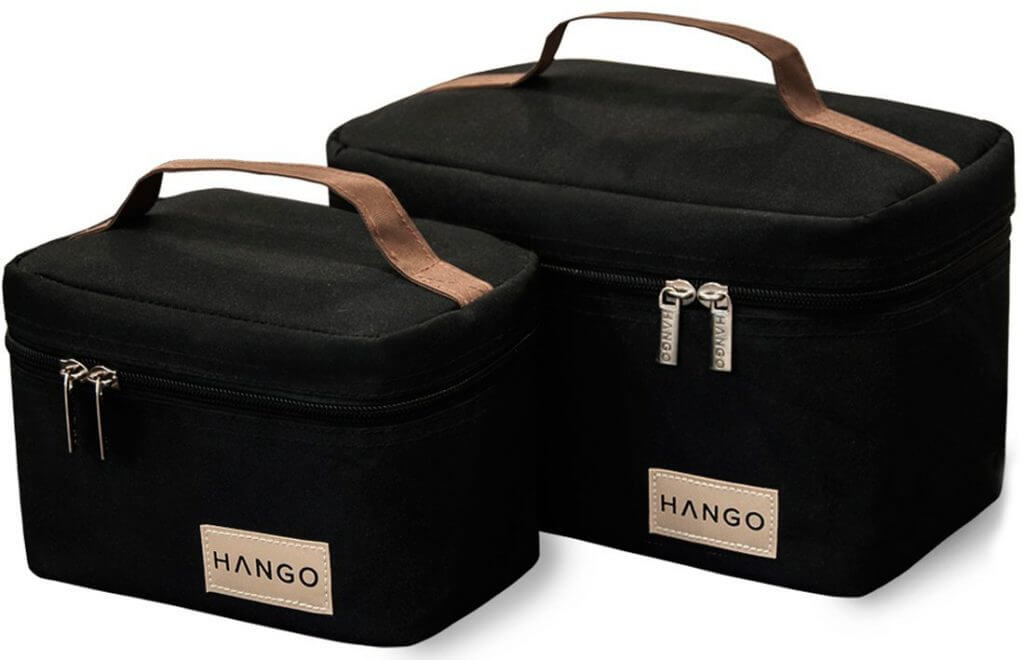 Make heads turn at the workplace by walking in with the Hango Insulated Lunch Bag. We absolutely loved its sophisticated design, and its functionality didn't disappoint. Durable thanks to a high-density polyester construction, and a high performance insulation lining to keep your food at the perfect temperature, this lunch bag is a winner. The Hango Lunch Bag comes in 2 sizes and a range of color options for you to choose from.
8. 

Rip-Stop Double Decker Lunch Bag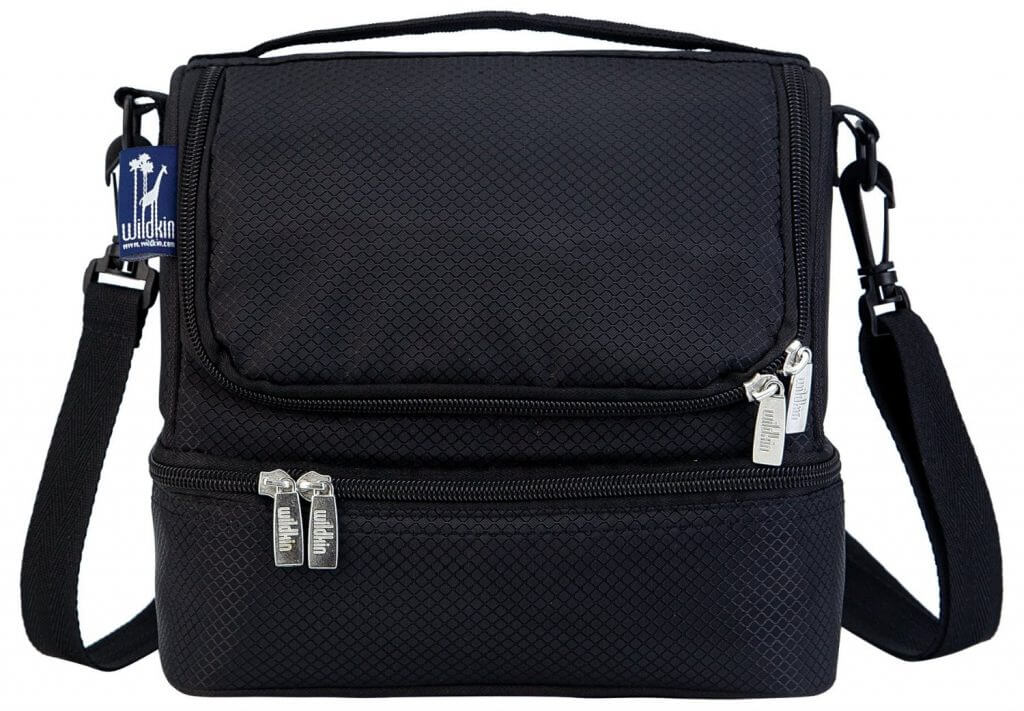 The love of food knows no bounds, right? Choose the Rip-Stop Double Decker Bag to carry a filling lunch, along with snacks or drinks of your choice. Ultra spacious while remaining comfortable to carry, this lunch bag has two separately accessible compartments, both well insulated to keep your food just how you like it. We always prefer easy-to-clean lunch bags, and this one didn't disappoint. As a bonus, you also get a complimentary lunch box to fit the lower compartment of the bag.
9. 

Danibos Tote Lunch Bag – Last on the great lunch bags list
Go the stylish route with the Danibos Tote Lunch Bag, featuring the looks of a fashionable tote bag along with the functionality of a durable lunch bag. We liked its moisture proof lining and found it quite easy to wipe down after use. The bag has sturdy straps that make for comfortable carriage. The Danibos Tote Lunch Bag might be a little limited in space, but more than makes up for it in terms of style.
Never be forced to buy lunch again! Carry your kind of lunch to work, in one of these best lunch bags that suits you best.