If you like resting on the beach, reading a book, sleeping or you just got out of the water – one thing is for sure – you will need a cool beach towel, possibly interesting looking one. We bring you 10 cool beach towels which are surely going to be your top pick this summer.
Things to consider to chose from the cool beach towels brands out there.
Before choosing the right towel, you want to consider a few things. The first thing in my mind is size. You want to get a decent size for your beach towel, before even thinking about how cool it is or not, the worst thing you can have is a small towel, think about getting out of the pool or the ocean and wanting to wrap yourself with your new towel only to find out it won't cover your entire body, that's a bad choice. So we recommend getting a beach towel that is big enough, the bigger the better.
Another thing to consider is material, i like when the towel feels really soft on my skin so when i put it on the sand it's like when i'm in my bed, that's just me, but i'm sure you will agree.
The last thing you want to consider before getting a beach or pool towel is how cool it is. Yes, this is important, usually places that you will go with your towel are the beach or a pool party, so you want to look cool and getting any one of these cool beach towels will make sure people remember you.
1. Palm Leaves Beach Towel – coolest beach towels
This is a Martinique inspired cool beach towel which will make you look super stylish and will be very comfortable for the use. We love the nice colors of it and the fact that it makes us feel like we're on a tropical vacation while using it. Awesome choice to kick start this list of awesome beach towels.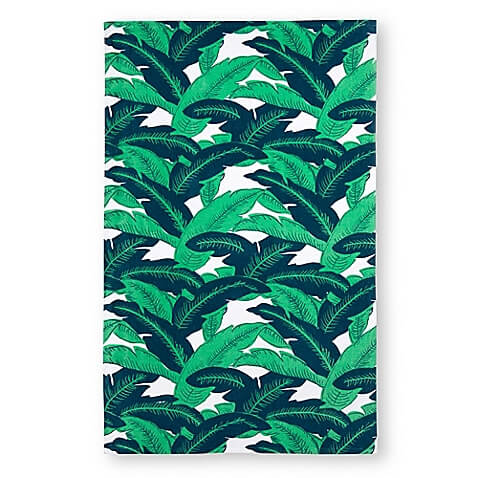 2. Kavka Designs Sunshine Round Beach Towel
Designed to be very fluffy and comfortable, this beach towel is a round heaven you can lay on day and night at the beach. Perfect for those who seek fluffiness, if you're like me, i like my towels soft and big, and this big round beach towel answers all my dreams. It's also big enough for two, wink wink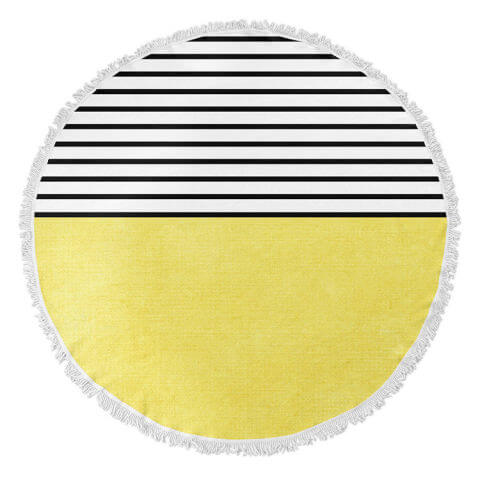 3. Totême Biarritz Beach Towel
Be a real modern queen at the beach with this two sided beach towel designed to make you remember your most relaxing moments. The fact that it's two sided already made us say yes to this towel, what happened to all these towels from the past, it's a waste to put the same design on both sides, use your medium people. This is a great choice on the cool beach towels list.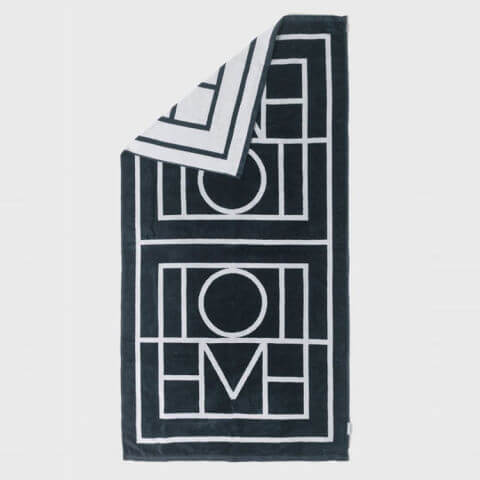 4. SunnyLife Baracoa Fouta Towel
Liven up the atmosphere on the beach with this colorful, turkish fouta towel. Very comfortable and chic! OK, this is for those who really know how to style, because at first glance this towel looks plain and even old right? But for those of us who know a thing or two, this is a very stylish beach towel and a very cool one.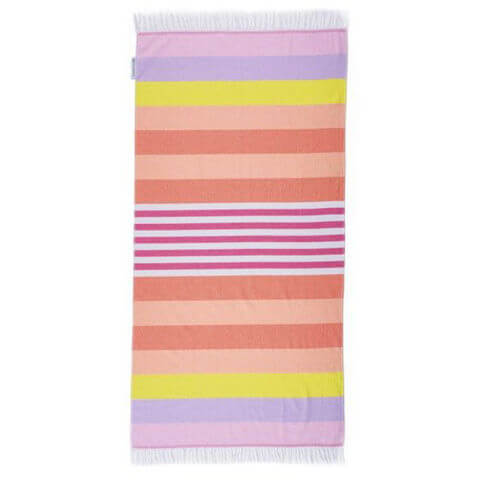 5. Laguna Round Fringe-Trim Beach Towel
Super wide round beach towel (5 foot diameter) which is a perfect choice when going out to have a picnic – now you can relax with your best friend and your loved ones! So we already said we love big round towels right? Well this is another good example of the perfect beach towel in my opinion, big, round and fluffy.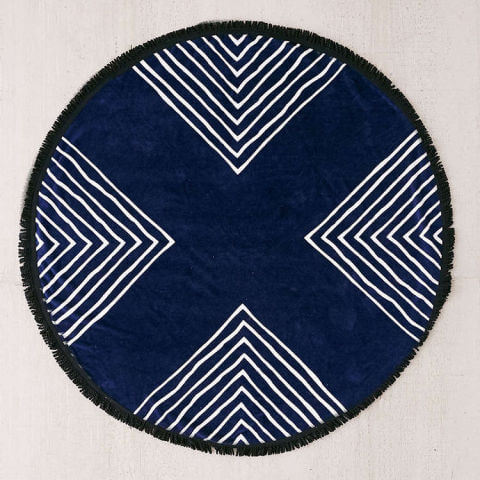 6. Pottery Barn Wish You Were Here Postcard Beach Towel
Take a picture of this towel wherever you are and the message will be clear! It is a lovely choice and it looks pretty cool. Very creative idea with this brand, the whole towel looks like a giant post so you can take a pictures of it and send to your friends and make them a little bit jealous.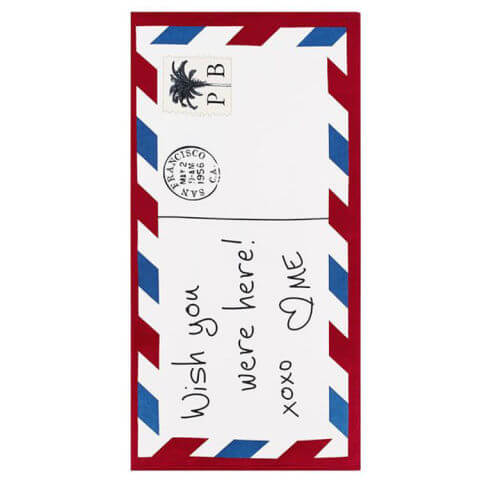 7. ban.do Pool Party Giant Beach Towel
A huge beach towel which will be the place everyone wants to be at. Your friends and family will love it just as much as you! This is also perfect for…guess? A pool party obviously! It is big enough to fit a few people so it's a good choice for those who never go alone to the beach or pool.
8. BigMouth Gigantic Pizza Beach Blanket
Everyone likes eating pizza, seeing a gigantic pizza at the beach can only have positive results – this gigantic beach towel is awesome! You should definetly get this beach towel, why you ask? Because pizza is life, and that's all the reason you need.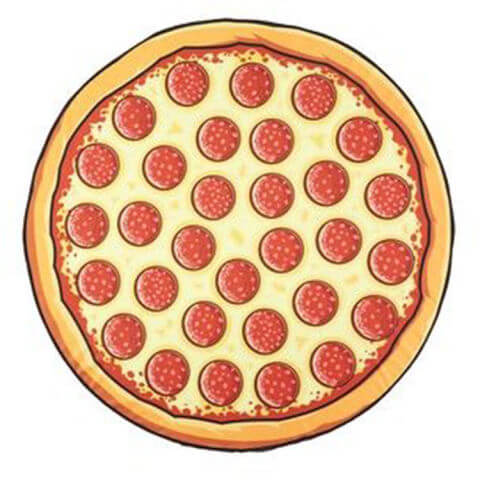 9. Zeckos Reserved Beach Towel
Reserve your spot at the beach with this awesomely looking beach towel. Great for when you just want some privacy and some time to stick your toes in the water. Great idea here, you always look for that perfect spot on the beach, with this towel you can actually reserve your little piece of sand while you're in the ocean.
10. The Beach People Tulum Round Beach Towel
Bring some boho vibe on the beach! A gigantic towel made out of cotton terry velour for a real luxurious feel on the beach. For the person who doesn't want to compromise on quality, the feel of this towel is amazing and is worth what ever it is they ask for. Shut up and take my money!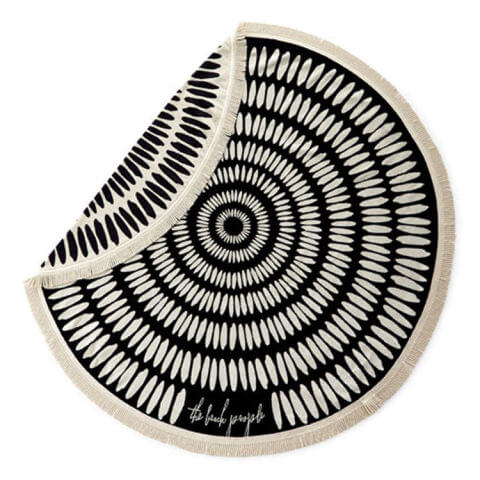 11. L★SPACE X Tide & Pool Beach Towel – cool beach towels
This is a cool retro design that has a different design on each side. We already said that putting a different design on each side of the beach towel is a good idea, and this brand takes it to the next level. The size of this beach towel and the lively colors makes it all worthwhile. Try it.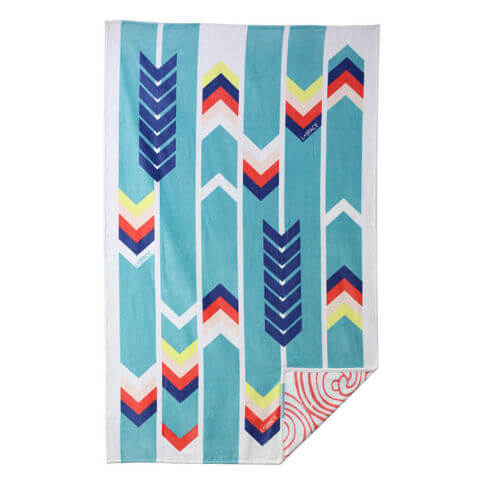 12.  Round Pink Donut Beach Towel
It's a donut beach towel, do we really need to say more? It's even in the pink color like Homer Simpson likes it. I'm sold, doesn't matter how much it cost, i want it and i want it now.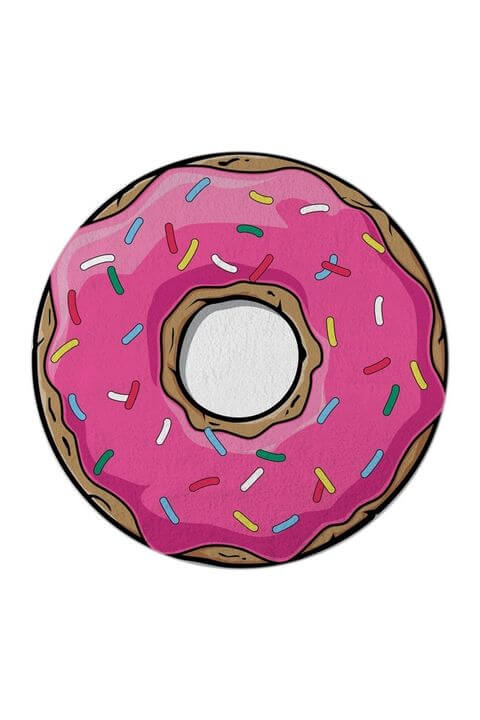 Do you have a better beach towel than the ones we just showed to you? Which of these cool beach towels from the list do you like the most? Let us know in the comments section.